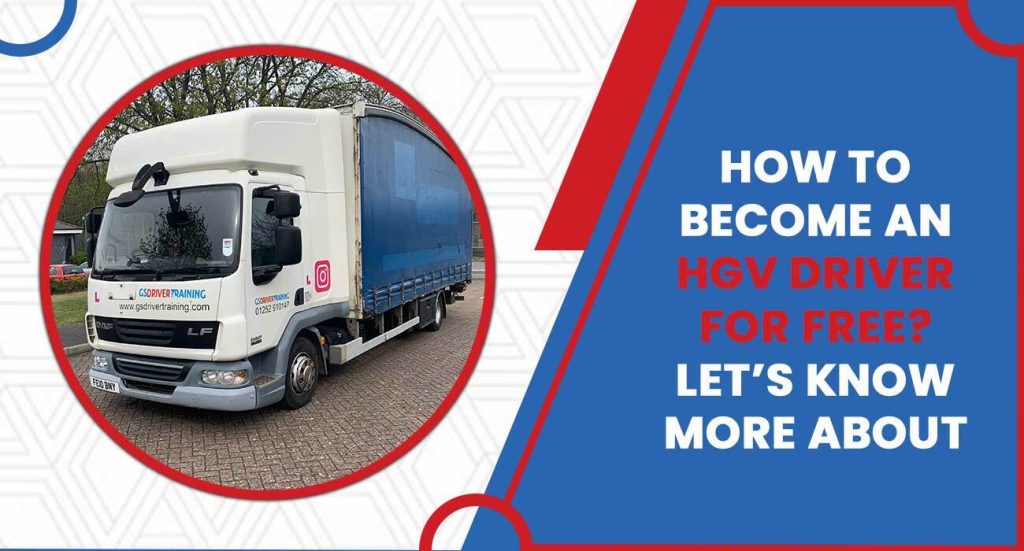 Companies are attempting to come up with strategies to promote new candidates due to the present national HGV driver shortage in this country, including driving schools, apprenticeships, and boot camps.
Here we can see how to become an HGV driver for free in detail!
Skills boot camps funded by the government
The free, government-funded Skills Boot camp course will assist you in getting your HGV licence whether you are new to HGV driving or rejoining the workforce.
It is a 16-week course created to aid you in achieving your goal of becoming an HGV driver. You will get knowledge of the skills required in this field and be given priority in an employer's interview. The cost of the training covers both the medical and provisional licencing fees. You must pass four CPC examinations as part of your training to become an HGV driver. Certificate of Professional Competence is what it is called. Each of these tests will have one free retake included in the Boot camp course's tuition. There are live classes and online courses.
What are the specifications?
You must be at least 19 years old and already possess a valid UK driver's licence. It is best to check before applying because some providers have additional requirements. You must currently be employed or have recently lost your job within the past 12 weeks. Other specifications include
You should have the right to work in UK
You should live in the boundaries of England
The training provider can cross check this- meet residential requirements
Things to take into account before accepting a future employer's offer of free HGV training
Duration of the Agreement
The organization you train with will typically require you to sign a contract committing to work for them for a specific amount of time when you pass your test.
Each company will establish their standards; however, this period is typically two years but could be longer.
Although completing your training in this manner guarantees you a job, in the end, you need also consider where you want to be right now and whether you can see yourself happily working for that organization for that long.
Where can you attend these skill Boot Camps?
You might find these skill boot camps at many places. To join you can check the list here.
East midlands
East of England
London
North-east
North-west
South-east
South-west
West midlands
Yorkshire and Humber
Apprenticeships
Doing practical HGV driver training in a job with studies is known as apprenticeships. There are numerous apprenticeship options for HGVs' (Heavy goods vehicles) training in Scotland, Northern Ireland, Wales and England. If you have done apprenticeships in England, you can start your driving career professionally without passing all four parts of the Driver CPC.
Let's begin with your free training
So now you know how to become an HGV driver for free. Though there are some cons but see the advantages that you are going to get if you succeed. You can start your training now and earn the money you have always wanted to.
Also Read: How to get Commercial Driving Licence
You might be Interested In: