Training for Cat D with GS Driver Training is best if you want to drive a bus that can accommodate more than eight passengers at once, Driver Training can help.
However, you must first hold a Category B licence in order to obtain a Category D licence.
Courses

D 14 Hour course
Includes DVSA Driving Test
D 17.5 Hour course
Includes DVSA Driving Test
D 21 Hour course
Includes DVSA Driving Test
Hours Taught:
14
17.5
21
DVSA test included:
Yes
Yes
Yes
Book
£1,362 inc. VAT
£1,520 inc. VAT
£1,884 inc. VAT
Course with Medical, Theory, Hazard perception & revision
£1,487 inc. VAT
£1,649 inc. VAT
£2,009 inc. VAT
Add CPC (includes all the above)
£1,837 inc. VAT
£1,995 inc. VAT
£2,359 inc. VAT
Automatic Or Manual Cat D Licence Training
You can drive autonomous vehicles without taking the Driving licence cat D driving test if you currently have a manual Category B licence (car licence). You will find it much simpler to pass your exam as a consequence. Normally, it is suggested that you take the PCV exam in an automated vehicle.
It is advisable to take part in the training hours in a manual PCV vehicle if you want to get experience operating a manual bus or coach after passing your PCV driving exam. This will allow you to concentrate more intensely on the gearbox, which will improve your performance on your Category D driving exam.
Why choose GS Driver Training for a D licence?
People prefer GS Driver Training over other training schools because of the numerous benefits that are imparted by GS Driver Training in terms of a Cat D licence.
Qualified Instructors
DSA Approved
Reasonable Prices
24*7 Support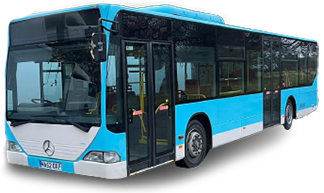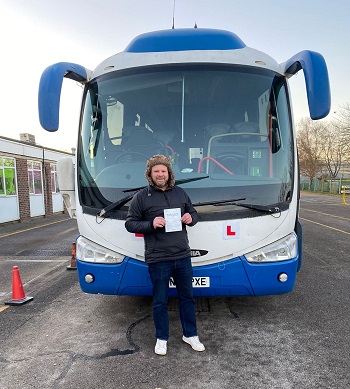 Cat D Driving Licence Requirements
At least 17 years of age is required.
One must possess a complete Category B licence in order to enrol in any of our PCV Category D courses.
The first stage, assuming you already possess a Category B driving licence, is to go to and pass a PCV medical examination (unless you have already completed a medical for an LGV licence).
You must submit an application to the DVLA for your Category D provisional licence after passing your PCV Medical Examination.
You might be Interested In: