Our instructors have years of experience to guide you through the process of obtaining your category C class 2 LGV/HGV course.
You will get the best training in order to pass the LGV/HGV class 2 driver test, our HGV class 2 training programmes contain useful and unique suggestions to help you differentiate yourself from the other applicants. To ensure you feel competent we will provide you with all the right information and training you require concerning large goods vehicals.
The instructors at GS Driver Training will give you advice and guidance to help you pass the class 2 lorry test using their own industry experience and knowledge, we will guide you to obtaining this licence with our vast driving expertise.
Courses

Class 2 HGV 14 hour course
Includes DVSA Driving Test
Class 2 HGV 17.5 hour course
Includes DVSA Driving Test
Class 2 HGV 21 hour course
Includes DVSA Driving Test
Hours Taught:
14
17.5
21
DVSA test 3a + 3b included:
Yes
Yes
Yes
Book Driving course only
£1,362 inc. VAT
£1,520 inc. VAT
£1,884 inc. VAT
Add Medical, Theory, Hazard Perception Test and Online Revision:
£1,487 inc. VAT
£1,649 inc. VAT
£2,009 inc. VAT
Add Driver CPC (Includes all of the above):
£1,837 inc. VAT
£1,995 inc. VAT
£2,359 inc. VAT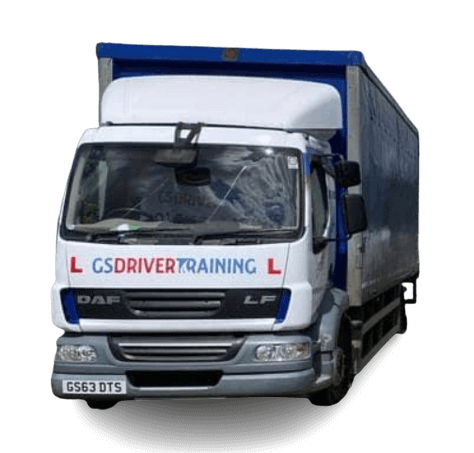 HGV Class 2/ Category C - Licence Requirements
The minimum age requirement is 18 years.
Should hold a valid car driving licence.
Undergo a medical & apply for your provisional Category C licence.
Pass your LGV Multiple Choice and Hazard Perception theory tests.
To keep your Class 2 licence updated you should undertake 35 hours of Periodic CPC training every 5 years.
Steps to obtaining a Class 2 licence - Register with GS Driver Training
Obtain your D2 & D4 forms and book your medical.
Send off for your C1 provisional.
Complete and pass your Category C theory tests.
Complete your practical training and take your on and off road tests.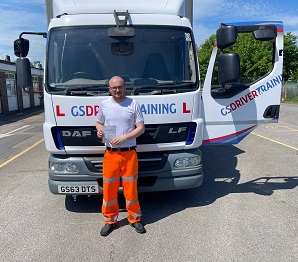 You might be Interested In: