Our instructors have years of experience to guide you through the process of obtaining your category C class 2 LGV/HGV course.
You will get the best training in order to pass the LGV/HGV class 2 driver test, our HGV class 2 training programmes contain useful and unique suggestions to help you differentiate yourself from the other applicants. To ensure you feel competent we will provide you with all the right information and training you require concerning large goods vehicals.
The instructors at GS Driver Training will give you advice and guidance to help you pass the class 2 lorry test using their own industry experience and knowledge, we will guide you to obtaining this licence with our vast driving expertise.
Courses

Class 2 HGV 14 hour course
Includes DVSA Driving Test
Class 2 HGV 17.5 hour course
Includes DVSA Driving Test
Class 2 HGV 21 hour course
Includes DVSA Driving Test
Hours Taught:
14
17.5
21
DVSA test 3a + 3b included:
Yes
Yes
Yes
Book Driving course only
£1,362 inc. VAT
£1,520 inc. VAT
£1,884 inc. VAT
Add Medical, Theory, Hazard Perception Test and Online Revision:
£1,487 inc. VAT
£1,649 inc. VAT
£2,009 inc. VAT
Add Driver CPC (Includes all of the above):
£1,837 inc. VAT
£1,995 inc. VAT
£2,359 inc. VAT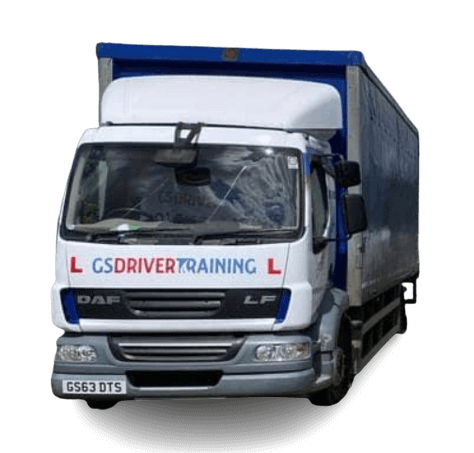 HGV Class 2/ Category C - Licence Requirements
The minimum age requirement is 18 years.
Should hold a valid car driving licence.
Undergo a medical & apply for your provisional Category C licence.
Pass your LGV Multiple Choice and Hazard Perception theory tests.
To keep your Class 2 licence updated you should undertake 35 hours of Periodic CPC training every 5 years.
Steps to obtaining a Class 2 licence - Register with GS Driver Training
Obtain your D2 & D4 forms and book your medical.
Send off for your C1 provisional.
Complete and pass your Category C theory tests.
Complete your practical training and take your on and off road tests.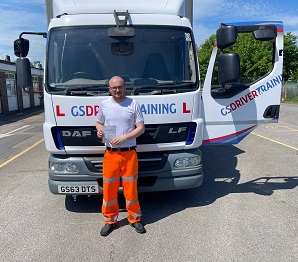 Unlocking Your Driving Potential with HGV Training
Introduction
HGV training prices and course costs are often the make-or-break factor of training for your professional driving career. Here at the GS Driver Training in Surrey, the UK, we are dedicated to providing you with the best value HGV/LGV licence training and courses. Our experienced and dedicated trainers believe everyone has the right to receive high-quality licence training at competitive prices. Whether you're looking to get the best possible value for your money regarding HGV licence training costs or current LGV training courses, we have you covered.
Background on HGV/LGV Training
HGV/LGV training has become a popular option for obtaining the coveted HGV/LGV licence, and the associated cost of training is estimated to have wages of around £35,000-£45,000 a year for a professional driver. The HGV/LGV licence, or lorry licence, is necessary to operate various commercial vehicles. Training courses for HGV/LGV licences are available from public and private training centres across the UK. Before signing up with any provider, it is essential to research the current and expected costs for the HGV/LGV training you wish to undertake. GS Driver Training, based in Surrey, is a leading supplier in the UK and provides competitively-priced HGV/LGV training courses and licence training costs.
Overview of the Benefits of Professional HGV/LGV Training
HGV/LGV Training is a great way to increase your employability and unlock your full potential as a transportation or haulage driver. The UK GS Driver Training based in Surrey provides top-class HGV/LGV training courses for those seeking the highest quality HGV or LGV licence. The training courses are competitively priced, with current HGV training costs ranging from £1000-£2500. This fee covers a comprehensive training curriculum and additional expenses such as a practical driving test and an operator licence. Courses can involve a mix of theory and practical activities, such as off-road teaching and driving on the motorway, delivered at the UK's leading training centre. If you're looking to plunge into professional HGV/LGV training, then the UK GS Driver Training will provide you with the highest quality training at a competitive price.
Benefits of Obtaining an HGV/LGV Licence
Gaining an HGV or LGV licence can provide excellent value to those seeking a new career or expanding their existing role. The freedom and breadth of the opportunity supplied by HGV or LGV qualifications are unparalleled, making them an attractive proposition from an economic and employment point of view. With a range of HGV training courses available, drivers can enjoy excellent value training packages that give them the skills and qualifications necessary to take on a wide range of driving roles. HGV and LGV driver training courses are designed to equip individuals with the confidence and knowledge they need to navigate the roads safely and effectively, ensuring they are fit and able to take on their new roles. A lorry licence provided by an HGV or LGV training course gives drivers more significant earning potential. It can open up many possibilities for further career progression and an enhanced work-life balance.
Job Opportunities
Completing a great value HGV training course can massively open your job opportunities! With an HGV licence, you'll be able to drive and operate commercial lorries, which differ from regular cars in size, power and legal requirements. Becoming an HGV driver allows you to work for large companies across the UK, while LGV driver training courses focus on operating vehicles with a maximum authorised mass below 7.5 tonnes. If you're considering boosting your career prospects with HGV training, look no further; you can find great value courses here!
Career Progression
Making the switch to becoming an HGV driver can reap huge benefits, from opening up a range of new job opportunities to increasing your earning power. Choosing a great value HGV training course with a trusted provider is the first step in unlocking your driving potential and advancing your career. These courses cover LGV and HGV Cadre training and will provide you with the qualifications necessary to obtain a lorry licence. With these qualifications, you can move on to more specialist roles, such as Agricultural and Construction HGV driving, with more opportunities presenting themselves in the future. Invest in your career now with HGV training, and you could progress further than you ever dreamed.
A: HGV training is a professional course of instruction that helps drivers learn how to drive a heavy goods vehicle safely and efficiently. The training covers HGV driver requirements, pre-journey safety checks, loading/unloading, safe and legal driving, and more.
A: Anyone interested in becoming an HGV driver will need to undertake specialist HGV training to be able to obtain their vocational licence.
A: HGV training is essential to help ensure that drivers are fully competent and legally compliant when undertaking specialist transport operations. By gaining the required skills and knowledge, drivers will be better equipped to handle the HGV challenges.
You might be Interested In: