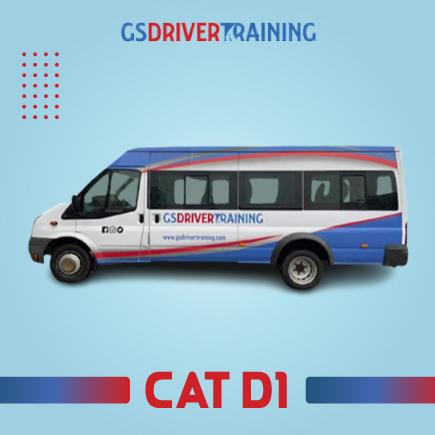 D1 17.5 Hour Course - Additions & CPC (Cat D1)
£1,744.00
£1,744.00
(

In stock

)
Description -
If you want to pursue your career as a minibus driver then you have to attend the D1 17.5 Hour Course. This course will help you to operate a minibus in a very professional way. This course will teach you how different commands will operate your minibus difficulty. In the D1 17.5 Hour Course you will learn the exact rules and regulations of driving a minibus.
CAT D1 Course
The CAT D1 course allows you to operate a minibus with a specific length of 8 meters. You can travel with 9 to 16 passengers.
CPC Certification
A Driver Certificate of Professional Competence, is a card that lists 35 hours of module training that must be completed over 5 days and 7 hours of instruction. You must always have this CPC card with you when operating a minibus or bus. You must check to see if your CPC card has been updated; if not, read the deadline date on the card and complete a 35-hour module training to maintain it.
Additional Courses
GS Driver Training offers you additional courses simultaneously with your D1 17.5 Hour Course.  
Flexible Hours
GS Driver Training offers you a D1 17.5 Hour Course in which you can learn driving skills at your convenience. GS Driver Training runs part-time, full time and weekend learning programs.
Reasonable Prices:- In the GS Driver Training you will get affordable prices for every course, which includes LGV, and HGV training courses. You will get high quality learning with the help of your senior instructors. 
Professional Decorum:- The team of GS Driver Training will teach you everything in a very professional way. Those senior instructors will make sure to solve your every single query. They will give their 100% to make you a professional driver.