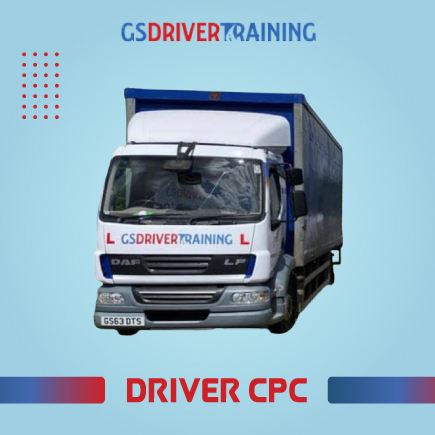 Driver CPC 14 Hours Course
£150.00
£150.00
(

In stock

)
Description -
The training is included in the Driver CPC 7 Hours Course and lasts 7 hours per day. Every driving CPC training lasts for 7 hours, therefore if you choose the 7-hour course, you will only need to attend the training for one day. The most crucial thing to remember is that receive your most recent CPC card, you must successfully finish the 35-hour driver CPC course.
If you don't have your CPC card on you, you can't operate any rigid vehicle. You can operate vehicles, trailers, lorries, etc. with a CPC card. Since the CPC card's validity is only good for about 5 years, you must finish your CPC training every 5 years before the expiration date. Your CPC card will state when it expires, and to keep your card current, you must complete the Driver CPC 7 Hours Course.
What is covered by the 7-hour Driver CPC course
This Driver CPC 7 Hours Course is made up of two different kinds of training modules: the CPC 2 module, which includes theory tests, and the CPC 4 module.  The Driver Certificate of Professional Competence is referred to as Driver CPC. If you pass your theory and practical exams, the instructor will give you a certificate. This exam is frequently taken by truck, trailer, and lorry drivers. 
CPC MOD 2 Training
The theoretical test is part of the module 2 course. The test, which consists of six to seven case studies, will be given 90 minutes. You need a high score on it. Every single one of the test questions is based on actual events, some of which have an LGV/HGV relationship.
CPC MOD 4 Training
There is a practical test in this CPC module 4. There are some "show me-tell me" questions in this practical test. Because it lasts only one day, your instruction begins in the morning and ends with your practical test in the late afternoon. A minimum of 85 of a possible 100 points must be obtained.