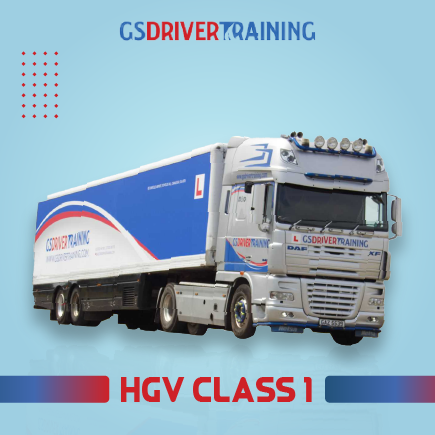 Class 1 HGV 14 hour Course - CPC (Class 1 LGV/HGV Courses)
£1,787.00
£1,787.00
(

In stock

)
Description -
This Class 1 HGV 14 hour course allows the drivers to operate class C+E vehicles, which are articulated trucks with a weight of 7.5 tonnes or more with detachable cabins and trailers that can often transport weights up to 44 tonnes. Long-distance drivers are sometimes paid more than Class 2 drivers since they may travel greater distances.
Stated differently, you will operate any rigid vehicle up to 32 tonnes in the Class 2 course and an articulated vehicle up to 44 tonnes in the Class 1 HGV 14-hour course, such as a C+E lorry.
Certificate of Professional Competence
The CPC card is essential for you if you are planning to drive an HGV and LGV vehicle. Keep in mind that without carrying the CPC card you can not operate the vehicles on the road and somehow if you try to do that then you have to pay a very heavy fine.
A CPC card is important for every driver but maintenance of the CPC card is also very important. Always update yourself whether your CPC card needs updating or not. For that check your CPC card once, the last date should be mentioned on it. Your CPC card gets updated every 5 years.
Your CPC card gets updated easily all you need to do is to attend the CPC 35 hour course. In this course, you will gain knowledge about the rules and regulations of driving a vehicle on the road.
CPC tests include theory tests as well as practical tests. You have to give your best so that you will clear both of these tests in your first attempt.