HGV/LGV Driver Training - Camberley
If you're looking for HGV/LGV training in the Camberley area, you may enrol at GS Driver Training, a well-known organisation. Visit our website to learn more about this section. This way, you can get precise answers to specific questions. You must complete an initial CPC before driving for financial benefit. Individuals with a C1 licence can drive vehicles weighing up to 7.5 tonnes, while those with a C licence can drive vehicles weighing up to 32 tonnes.
GS Driver Training provides a variety of hands-on demonstrations to help you achieve more outstanding outcomes in your long-term driving profession. For generic feedback, you can check through our customer reviews.
At GS Driver Training, we offer low-cost, high-quality programs that prepare you to pass the exams required for various licences. Professional instructors are in charge of these programs.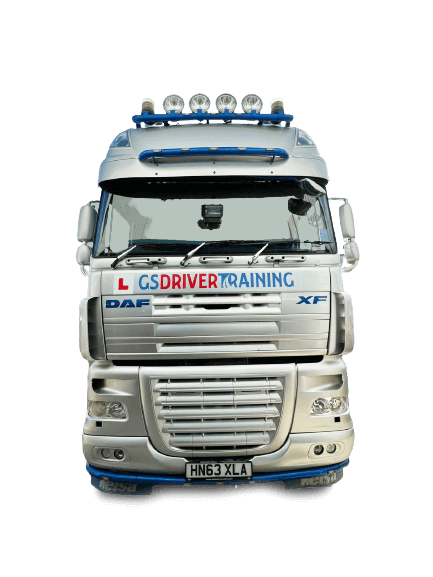 CPC
Individuals must be at least 18 years old and have a manual car licence to register for any training courses with GS Driver Training. You'll need to follow some of the instructions on our website to get things in order. On our home page, you can find detailed instructions on pursuing C, C1 licence, and CPC. We also provide our clients with affordable prices. CPC test the module 4 test is carried out by one of our 2 CPC in-house examiners mean the test and training can bewared out straight away so it if fresh in your mind.
Check out our customer reviews : https://www.gsdrivertraining.com/reviews/
C1 Training Course Near Me
If you live in Camberley, Surrey, you would have seen one of our C1 vans driving around. Over the years, we have become one of the largest providers of C1 training in the entire county of Surrey, serving various customers.
Our experienced instructors have been certified by the DVSA to ensure that every one of our customers receives high-quality training tailored precisely to their individual needs. Our curriculum covers the whole range of C1 training. We also cover minibuses and vans to larger heavy goods vehicles, ensuring that we can help anyone interested in entering or developing a career in road transport and logistics.
We have many awards for our training, including some prestigious titles With the best HGV training provider in the UK and the Most Trusted HGV Training Company. We understand that everyone is different, so we have a few options to choose from when it comes to C1 training.
C1 7 Hour Course.
https://www.gsdrivertraining.com/products/c1-7-hour-course-book-cat-c1
We have used our knowledge to make a captivating, interactive learning aid which will spark your interest and hasten your learning. Unravel the subtleties of C1 driving like never before as you explore vehicle control, spot potential risks, and grasp road safety regulations. Our experienced instructors have designed this course to test and motivate you, helping you achieve greater levels of expertise. This is our most intensive course and the shortest C1 course we offer. We have more options if you would benefit from a longer C1 driving course. Our LGV training courses are flexible.
C1 10.5 Hours Course.
https://www.gsdrivertraining.com/products/c1-105-hour-course-book-cat-c1
10.5 hours is enough time to brush up on your skills and cover some of the tests brought you could face while taking your C1 driving test. You will be able to train for your CPC mod 3a test, which we can examine at our HGV training Centre. This course is normally carried out over two days. If you would like longer, then we have more options available.
C1 14 Hours Course
https://www.gsdrivertraining.com/products/c1-14-hour-course-book-cat-c1
Fourteen hours is a great course and will give you and your instructor time to cover most test routes and the hot spots where common fails can accrue. Meaning you will be ready to pass your test as you will be well prepared. It's time to start preparing for your upcoming C1 driving test. We have some great news if you're living in Surrey, UK. We're offering a 14-hour C1 training course which can be done in 14 hours. You'll gain the knowledge & practical abilities to pass the C1 Driving Test as well as practical experience in various traffic conditions. In your 14hr training, experts will teach you crucial abilities, e.g. abiding by speed limits, lane control, cornering, parking/starting, reversing, navigating roundabouts/junctions, and successfully stopping.
HGV Driver Training Near Me
Class 2 HGV Training.
https://www.gsdrivertraining.com/category-c-class-2-lgv-hgv-courses
We offer the HGV class 2, which is the C licence. This is the first HGV licence if you want to earn money and is a great starting point to get some miles behind you and see if the is for you. Then if you like it, you can then upgrade to the HGV class 1. For class two, we offer 14 17.5 and 21 hours of courses. We offer all our courses in hours, so you know what you are getting. Many companies offer their training in days, but it can be misleading as a day can sometimes mean you are getting 3.5 hours of training which to me is not a day's training.
HGV Class 1 Training Near Me
https://www.gsdrivertraining.com/category-c-e-class-1-lgv-hgv-courses
We also offer the HGV class 1 training. This is a must-have HGV licence if you want to earn the most you can in the industry. We offer 14 17.5 21-hour courses if you already have an HGV class 2 licence. If you don't have an HGV class 2 licence but would like to go straight to HGV class 1, then you should look at our Fast track HGV courses. We offer different length courses so there is something for everyone. If you are still determining what course length will be right for you, then speak to us or come in for an assessment drive so we can start you off at the right level.
Fast Track HGV Training Near Me
https://www.gsdrivertraining.com/fast-track-ce-course
if you are n Surrey, then we are ideally located for you. If you are looking to get your HGV licence and only have your car licence, then we can help. Our LGV and HGV training courses are the same, so make sure you understand. HGV Heavey goods vehicle is the older term, whereas LGV Large goods vehicle is an EU term. We specialise in training HGV drivers and help you get your HGV licence. You will get to drive a heavy goods vehicle and be shown how to couple and recouple it safely.
The prices will depend on what training you require. We have plenty of different options to pick from.
When it comes to the cost cheapest is not always the best. You are still going to need to reach the required standard to get your lorry licence. Then fly way to pass it to take out enough training for you. This is where driving assents can come in and estimate the right level of training that you may require.
It is possible that you don't have to money to pay for your training all at once, which is why we offer finance to help spread the costs of your HGV licence cost.
Speak to one of our experts to find out what type of driver you are so we can put you on the right course. Professional HGV training courses are what we provide, so speak of us.
The whole process can take about three months.
The test is hard for anyone that has yet to have the proper training.
Yes, although it's not common, the medical can be failed.
This will depend on where you live in the UK, so it would be best to check your local job adverts.
You must pass a medical test and a UK driving licence and be over 18.
There is no need for our C licence to be set up for people with only a car license.
Yes, you need a full UK licence, including automatic licenses. But if you only have an automatic car licence, you will only get an automatic heavy goods vehicle licence.
Driver CPC is a must-have if you are driving for a reward. Driver CPC is part of the HGV licences and must be in the vehicle if you are stopped. All our LGV driver training courses can have the CPC added to them. To get your initial CPC card, you must pass a theory and practical test.
The HGV licence renewal will mean you will be due an HGV medical, which we can arrange for you.
Latest HGV Training News
We like to keep up-to-date, so if you have heard of any changes we still need to include, please let us know.
Driving Experience Days
We offer Experiences days in our car lorries and buses. If this is something you would like to try, then let us know.
You might be Interested In: