HGV/LGV Driver Training - Basingstoke
Are you looking for a location in the UK where you can receive your LGV/HGV Driver Training? GS Driver Training in Basingstoke guarantees the availability of excellent training courses for a C1 or C licence. A C1 licence allows you to drive vehicles weighing up to 7.5 tonnes, and a C1 licence allows you to drive vehicles weighing up to 32 tonnes. Both licences are required to become a professional driver.
You must get a C1 or C provisional entitlement before getting the training. To begin the proceedings, you must also have a valid driver's licence and be at least 18 or older. Please take a look at our website to see what your particular requirements are. Before engaging in a training course, you may receive your C1 or C temporary entitlement in Basingstoke. You'd also need to file a D2 and D4 application to the DVLA to get your provisional license.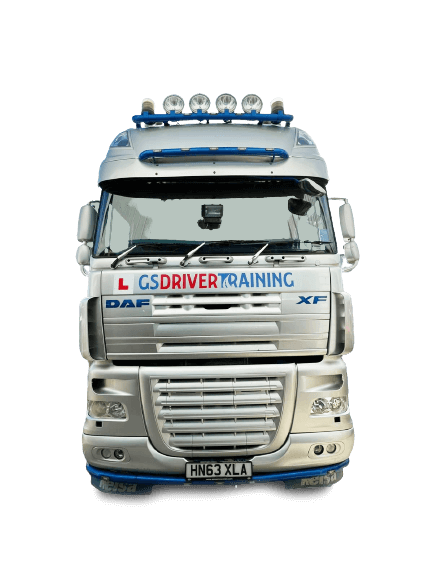 HGV training in Basingstoke
We have competent and experienced instructors at GS Driver Training Basingstoke. The HGV training will be carried out in vehicles that meet all vehicle test requirements with flexible training hours. GS Driver Training process you with a variety of beneficiaries.
Check our affordable prices for the best courses : https://www.gsdrivertraining.com/training-courses/
Our standard training period is four days. Due to the availability of sufficient time, instructors can teach comprehensively. We also respect and value our customers' time. Therefore we provide flexible hours.
Theory instructions for your CPC module 2 contextual investigation test.
Adequate preparation for CPC module 4.
The safe operation of your vehicle.
Securing your load.
We are aware of all crises and dangers ahead of time.
CPC
After receiving your licence, you must pass the CPC module 2 and CPC module 4 tests which is the final step in this regard. At GS Driver Training, we guarantee results because of our professional and efficient training. Please do not hesitate to contact us if you want to begin your HGV /LGV driver Training in Basingstoke. The CPC training is in two parts the CPC mod 2 is a theory test in which we can make you an online CPC training login so that you can practice at home. The second part is the CPC mod 4, which is a practical demonstration of your knowledge about the vehicle. The training for this is carried out in-house along with the CPC mod 4 test, as we have to be approved by the DVSA to conduct our own tests.
Driver CPC Training Renewal and Online Driver CPC Courses
If you already have a CPC card, you will know it expires every five years. If you wish to continue working for financial gain, you must complete 35 hours of training. This training can be done online by a training provider, or you can do in-classroom training. You can no longer keep doing the same CPC courses again and again. Since coving online driver, CPC courses have become very popular as it has brought the cost of the training down and made the industry a lot more competitive. Driver CPC training is an excellent way to update all drivers on any changes that have come into play. You also reminded the drivers what they should be doing and how to log their driving correctly, avoiding potential fines. So if you are looking for driver CPC training, see the link below.
PCV Training D Licence Basingstoke Hampshire
If you are looking to get your PCV licence, we can help with that. We have a bus and a coach we conduct our PCV training. We will take you through the show and tell me questions that are required for the practical test. We will train and examine you on the reverse test. As well as bringing your training standards up to a test requirement, We offer courses from 14 hours to 21 hours of training. You can add the PCV CPC training if you wish.
D1 Licence PCV Training in Basingstoke Hampshire
We also provide minibus lessons. If this interests you, we can help. We run courses from 7 to 17.5 hours. Our course will cover what you need to know to drive and operate the minibus safely. W will prepare you for the reverse test and examine you in-house with one of our assessors. We will then start preparing you for your driving test, where you will be shown what is expected and how to operate the vessel with the best safety practices.
https://www.gsdrivertraining.com/cat-d1
Check out our customer reviews: https://www.gsdrivertraining.com/reviews/"
It takes approximately three months to complete every you will need.
No. With the proper training, the test should be reasonably easy to pass.
Depending on what size vehicle you are using, the training can range from £50 -£100 per hour.
You can fail an HGV medical if you have health conditions that may put yourself or others at risk on the roads.
£27,279 - £45,000 per year.
Yes, it is now possible, as of November 15th 2021, as an aim to reduce the nation's HGV driver shortage. You can now go straight from a car to a Class 1 HGV. You will still need to reach the required standard before you will get your licence.
You must be 18 years old or older with a full car licence. If you are 18, you must also get your driver's CPC.
There is no need to get the C1 first before the C licence.
HGV is a Heavy Goods vehicle and is the older term. LGV is a Large good vehicle which is the newer EU term. Both are still commonly used, but they mean the same.
Driver CPC is required if you are driving HGV vehicles for reward. You should keep your driver CPC up to date.
You might be Interested In: