HGV/LGV Driver Training - Woking
Enrolling with GS Driver Training will help you get the best training because it will not only help you enhance your skills but will also give you a better understanding of numerous factors. GS Driver Training has sympathetic, knowledgeable trainers who will assist you in overall improvement. We provide courses that will suit all of your needs while remaining within your budget.
Check out our customer reviews : https://www.gsdrivertraining.com/reviews/
HGV training Woking
If you live or work in and around Woking and are looking to get your HGV training courses sorted, then why not let us know? We offer HGV driver training in Surrey and use the Guilford test centre. We have won many awards for our HGV training, so you can be sure to get professional training. Sounds expensive, right we pride ourselves on offing the best prices we can, which is why we publish our prices online with no hidden costs.
Driver CPC
Do you want to get your C1, C, and D driving licences with CPC Modules 2 and 4? You've arrived at the right location. We provide the highest quality training at the most reasonable costs. These are mandatory to pass if you wish to drive for financial gain. To obtain your Driver Qualification Card, you will need to pass both tests before the licence is issued. To be eligible to register for the CPC Module 2 and Module 4 tests and to obtain the C1 licence , you should already have a manual car licence and must be at least 18 years of age.
Check our affordable prices for the best courses:https://www.gsdrivertraining.com/training-courses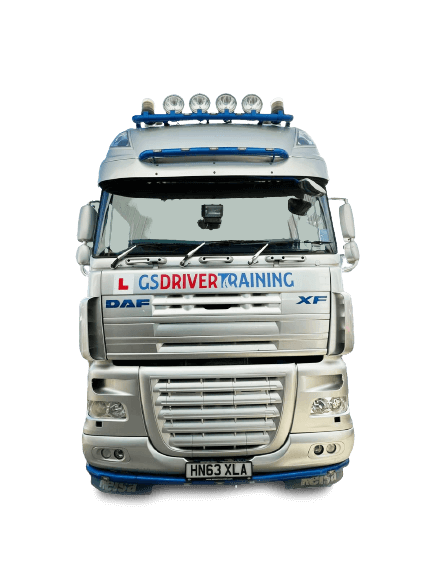 Category C1 Driving Licence
You can drive vehicles weighing up to 7.5 tonnes with a trailer weighing up to 750 Kg if you have a C1 driver's licence. We offer a variety of enrolment options, as we can tailor our training courses to match your requirements. Our training normally entails a few days on the road, as your Instructor will take you back to the basics and then ensures that you pass your driving test in the first attempt.
Category C Driving Licence
Vehicles in category C can tow trailers weighing up to 750 kg and weigh up to 32 tonnes. When you enrol with GS Driver Training, you will have the finest alternatives because we are the best in terms of category C and C1 Driver Training , as we have award-winning training.
LGV Test Fees
Are you embarking on a journey to secure your HGV (Heavy Goods Vehicle) or LGV (Large Goods Vehicle) licence? This page serves as your comprehensive guide to navigating the path towards becoming a skilled and accredited driver in the world of commercial transportation. Your HGV or LGV licence is your passport to a fulfilling career as a professional driver. Grasping the distinctions between these licences is the initial step on your journey. The HGV licence , or Heavy Goods Vehicle licence, empowers you to operate larger and heavier trucks, typically employed for the long-haul transportation of goods. The licence is categorised by different weight classes, mirroring the size and weight of the vehicle. The LGV licence, or Large Goods Vehicle licence, is centred on vehicles that are lighter and smaller compared to HGVs. LGV drivers typically engage in the regional or local transportation of goods and require a specific licence category. Attaining your HGV or LGV licence encompasses a range of tests, both theoretical and practical. It is imperative to budget for the associated test fees, which can exhibit variance contingent on the licence type and the requisite tests.
HGV TheoryTest
This evaluates your knowledge of road safety, regulations, and driving principles. Be prepared to cover the fees for this examination.
Practical Test
The practical test scrutinises your driving skills and your competence in operating an HGV or LGV safely. The costs for this test should also be included in your budget.
Practical Training
Practical training constitutes an integral facet of your progression towards gaining an HGV or LGV licence. This hands-on experience sharpens your driving skills and equips you for the rigours of the road.
Automatic HGV Training
Most HGV training providers use automatic HGV training courses vehicles , and the DVSA have seen fit to give you a full manual licences even if you have never driven one and not have to teach gears is the most cost affective way of teaching which keeps the price down but you still end up with the same licence. meaning you can train in an automatic HGV and still get the manual licence. Most people to to look for the best value HGV training they can get.
HGV Driver Training Courses
An assortment of HGV driver training courses are available to harmonise your precise needs and career aspirations. These courses span both theoretical and practical dimensions, ensuring you are thoroughly primed for professional driving.
The Value of a Proficient Instructor
Your instructor assumes a pivotal role in your training. A skilled and seasoned instructor can furnish you with the guidance and knowledge required to excel in your tests and become a proficient driver. Meticulously select your training provider, verifying that they proffer experienced and certified instructors.
Conclusion: Your Journey Commences Here
Your journey towards securing your HGV or LGV licence is a path brimming with prospects and challenges. Comprehending the subtleties of these licences, apportioning funds for test fees, and engaging in practical training with a proficient instructor are seminal strides in your advancement. As you embark on this odyssey, recollect that each mile driven signifies a stride towards a successful and gratifying career as a professional HGV or LGV driver.
An HGV training provider is a crucial partner on your journey to becoming a proficient and certified HGV (Heavy Goods Vehicle) driver. These providers offer comprehensive training programs that cover both theoretical knowledge and practical skills required for successful HGV operation. Choosing the right training provider can significantly impact your training experience, job prospects, and your overall success in the field. Reputable providers are often accredited by industry bodies, boast high pass rates, employ experienced and certified instructors, and maintain top-notch training facilities. When selecting an HGV training provider, it's essential to consider factors like location, course offerings, and student reviews to ensure you receive the best preparation for a rewarding career on the road.
This page provides valuable insights into HGV and LGV licences, test fees, practical training, automatic HGV training, driver training courses, and the importance of having an experienced instructor, tailored for individuals pursuing a career in commercial transportation in the UK.
When you speak to us, you will see the difference straight away. We are not pushy salesmen. We will give you the best advice we can. Many a time, iv sent customers to other places as it best suited their needs of the customer. This I why we have consistently won the best HGV training company award year after year.
A lot depends on you! But if you listen to us and do the training while waiting for your licence to return, it would be realistic to say three months from start to finish.
Yes is the short answer. However, this is what we do, and we have devised many ways of making it easier to pass. HGV training is different for everyone, but most people have one thing in common it's all new to them. Our instructors are second to none and have excellent pass rates.
HGV training is not cheap, and finance is available, but the average price is about £100 per hour. with C1 training being cheaper and HGV class 1 training being more. We try to keep the prices of our courses in mind and keep them very competitive. We have different lengths of courses with and without CPC training. So you only need to pay for what you need.
Yes, it is possible to fail an HGV medical. However, it's rare for most people to pass and think that they don't get referred.
There are many factors when it comes to what HGV drivers earn. It all depends on where you live. How long have you had your licences? What experience do you have? But looking at your local job adverts is the best way to find out.
Yes, you cannot go straight to HGV class 1. This doesn't mean you have to, and you need to speak to a trusted provider to weigh up the pros and cons and see if it is for you.
No, if your goal is to get your C licence, then we would not recumbent doing the C1 first.
LGV training and HGV training are the same things. One is a European term.
Yes, there is still a need for HGV drivers. Despite our best efforts, new drivers are not quickly replacing old drives.
If you are renewing your CPC card, then yes, you can now attend online training courses. Online driver CPC courses began during the lockdown and have stayed ever since. If you have only just got your HGV licence, you will need first to get a CPC card, and the only way to do that is to pass a theory test and a practical exam.
Thirty-five hours driver cpc training you will need to complete to renew your CPC card.
You will need to take a theory test and a practical test to get your first CPC card.
You might be Interested In: