Take the first step towards your dream HGV driving career.
Take the first step towards your dream HGV driving career. Get in touch with us today.
Ready to begin your journey towards an exciting HGV driving career? You're just one step away from making it happen. Contact us today and let GS Driver Training be your trusted partner on the road to success.
Our experienced instructors, comprehensive training programmes, and dedication to your success make us your top choice for HGV and C1 licence training. We're here to guide you through every twist and turn, ensuring you gain the knowledge and skills necessary to excel in professional driving.
Don't wait! Your future as a skilled and confident HGV driver begins with a simple message or call. Contact us now, and let's steer your career in the right direction. Your dream HGV driving career is just a click or call away!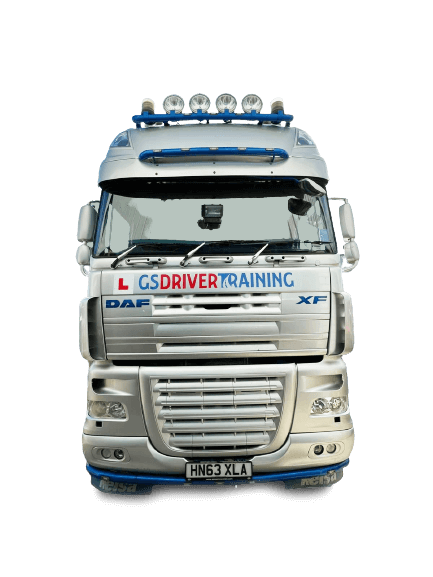 Why choose GS Driver Training?
Why Opt for GS Driver Training?
There are several compelling reasons to select GS Driver Training for your HGV and C1 training needs. We stand out in the industry, and here's why:
Expert Instructors: Our team comprises experienced and certified instructors dedicated to your success. They provide top-notch training and guidance throughout your journey.
Comprehensive Training
We offer a comprehensive training curriculum that covers theory, practical skills, and safety procedures, ensuring you're well-prepared for your licence tests.
Wide Range of Vehicles
Train with various vehicles, including articulated lorries, rigid lorries, and C1 vehicles. This diversity equips you for different driving roles.
Proven Success
Our high pass rates on licence tests reflect the quality of our training. We're committed to helping you succeed.
Flexible Scheduling
We understand the importance of flexibility. We offer courses with various durations to suit your availability and learning pace.
Supportive Learning Environment
Our training centre provides a positive and supportive atmosphere, ideal for effective learning.
Post-Licence Guidance
We continue helping you get your licence. We can advise on potential career paths, additional training, and professional development.
Choose GS Driver Training for a comprehensive and supportive journey towards your HGV or C1 driving career. Your success is our priority.
Everything you need to know about HGV training.
Explore the comprehensive world of HGV (Heavy Goods Vehicle) training. From eligibility to licensing and training providers, discover everything you need to know to kickstart your career as a professional HGV driver.
Gain comprehensive knowledge about HGV training.
What you need:
You must be at least 18 years of age.
Possess a valid UK car (Category B) driving licence.
Select the Appropriate HGV Licence
HGV licences are categorised into categories, including Category C1, Cory C, and C+E. Your choice depends on your career aspirations and the type of vehicles you intend to drive.
Choose a Reputable Training Provider
Research to select a well-accredited HGV training provider with experienced instructors. High-quality training is crucial for your success.
Theory Training (Module 1)
Commence with theory training, covering road safety, traffic regulations, and driver responsibilities. This knowledge prepares you for the theory test.
Case Studies (Module 2)
Module 2 includes case studies to assess your application of road safety knowledge in real-world scenarios.
Practical Training (Module 3)
Learn to operate an HGV safely and effectively. Training encompasses vehicle controls, manoeuvres, and safety procedures.
Pass the Tests
To obtain your HGV licence, you must pass the practical driving test (Module 3) and the practical demonstration test (Module 4). Comprehensive preparation is paramount.
Periodic Training
Maintain your qualification with 35 hours of CPC (Driver Certificate of Professional Competence) training every five years.
Unlock Job Opportunities
Your HGV licence opens doors to various careers, from long-haul trucking to delivery services. HGV drivers are in high demand across many industries.
Explore the intricacies of HGV training in your area and make an informed choice to kickstart your driving career. Quality training, commitment, and a dedication to road safety are your ticket to success.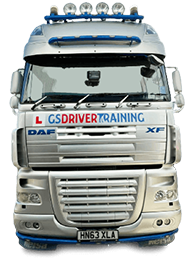 Get a Quote
Ready to take the next step towards your HGV or C1 training? Are you interested in our services? It's as easy as filling out a form or calling us. Contact us to get a quotation or learn more about our training options. We're here to assist you in achieving your professional driving goals.
Email: sales@gsdrivertraining.com
Call: 01252447808
We're Right Here in Your Local Area
At GS Driver Training, we take pride in being your local choice for HGV and C1 training. Our presence in the community means we understand the unique aspects of local driving and licensing requirements.
We're conveniently located, making accessing the training you need for your HGV or C1 licence easy. Join us and experience the benefits of local training expertise.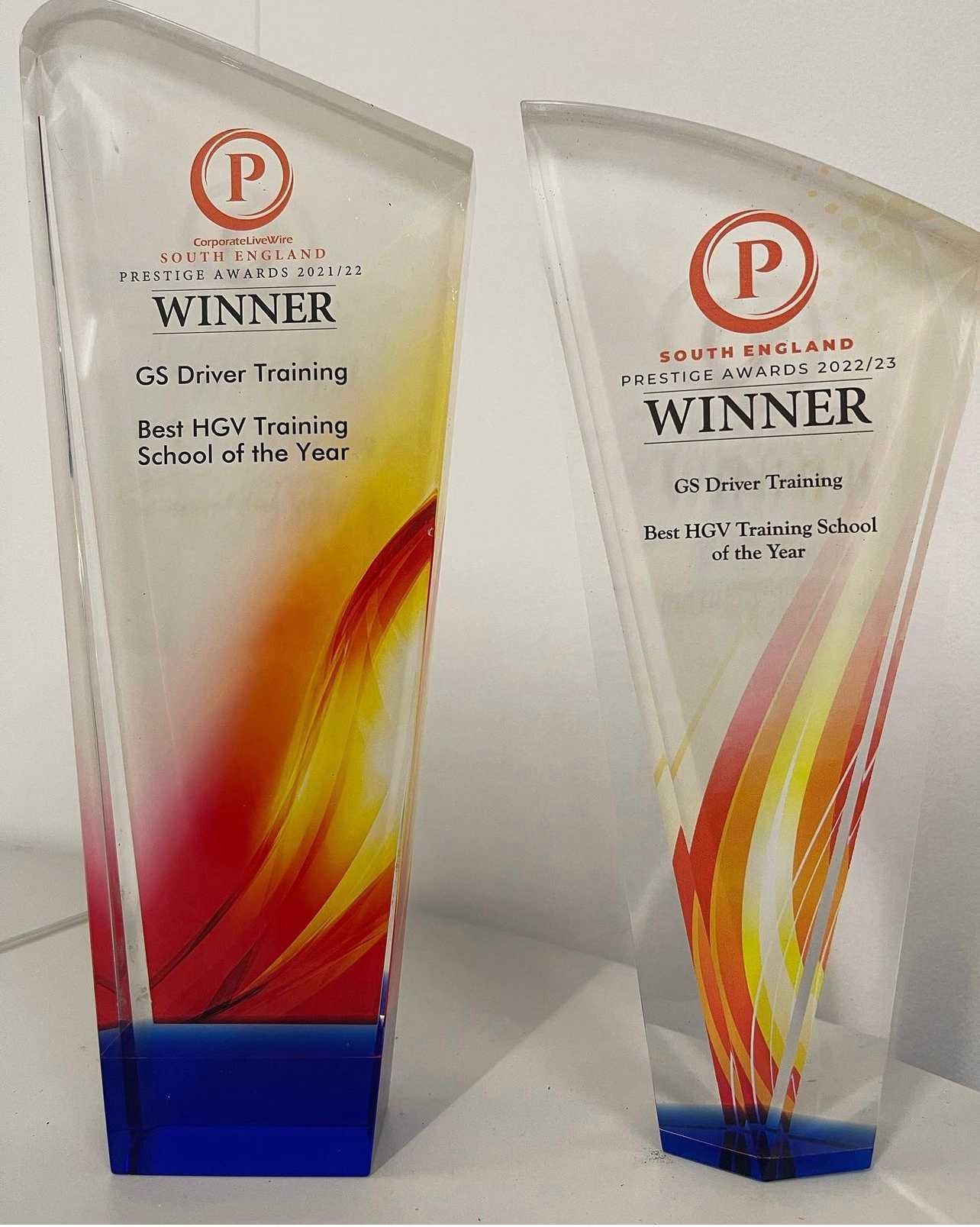 Unbeatable Value at GS Driver Training
At GS Driver Training, we believe that achieving your HGV or C1 licence should be an affordable and accessible goal. Our commitment to great value means you get top-quality training without breaking the bank.
We offer competitive pricing and flexible payment options to make your training experience as cost-effective as possible. Choose GS Driver Training for the best value on your journey to becoming a professional HGV driver.
Swift and Supportive Assistance at GS Driver Training
At GS Driver Training, we understand that your time is precious, and we're here to provide prompt and helpful support throughout your training journey. Our team is dedicated to delivering a seamless and efficient experience. Whether you have questions, need assistance, or want to fast-track your training, count on us for speedy and supportive service. Your success is our priority, and we're ready to assist you every step of the way. Choose GS Driver Training for a training partner that values your time and needs.
Your Trusted Choice: GS Driver Training
At GS Driver Training, trust is at the core of our philosophy. We've been serving our local community for years, providing high-quality HGV training to individuals aspiring to embark on a successful driving career. Our commitment to trust is reflected in our experienced instructors, comprehensive training programmes, and a long history of satisfied students who have achieved their HGV licence. When you choose GS Driver Training, you select a trusted partner dedicated to your success in HGV driving. Join us and experience the confidence that comes with making the right choice.
Call
You can reach us at 01252 447808. Our team at GS Driver Training is ready to assist you on your journey to becoming a professional HGV driver. Don't hesitate to call us if you have questions, need information, or want to get started with our training programmes.
We look forward to helping you achieve your HGV driving goals.
HGV Training Courses in the UK
If you're considering a career as an HGV driver, it's crucial to understand the training options available. Here's an overview of HGV training courses in the UK:
Category C1 (7.5-tonne Licence)
This category allows you to drive vehicles with a maximum authorised mass (MAM) of up to 7.5 tonnes. These are often smaller trucks used for local deliveries.
Category C (Class 2 Licence)
Category C licences are for rigid vehicles over 3.5 tonnes in MAM. This includes larger trucks used for various transportation purposes.
Category C+E (Class 1 Licence)
Category C+E licences are for articulated trucks commonly used for long-haul transportation.
Category C1E
This category allows you to drive a Category C1 vehicle with a trailer. It's an extension of the Category C1 licence.
ADR Certification
Hazardous goods transportation often requires additional certification, known as ADR (Accord European relatif au Transport International des marchandises Dangereuses par Route).
HGV training courses typically cover both theory and practical aspects. The process includes:
Meeting eligibility criteria, including age requirements and passing a medical examination.
Passing a theory test includes multiple-choice questions and a hazard perception test.
Practical training involving vehicle control, manoeuvring, and safety procedures.
Take a practical driving test to assess your driving skills and ability to operate the vehicle safely.
Each category of HGV licence corresponds to different training courses and requirements. The licence and training course choice depends on your career goals and the types of vehicles you plan to drive.
Remember that the specific requirements and procedures for HGV training can vary by region and country, so it's essential to consult the guidelines and regulations set by the relevant authorities in your area. Choosing a reputable training provider is crucial for a successful and safe HGV training experience.
The difficulty of the HGV (Heavy Goods Vehicle) test can vary from person to person, depending on their prior experience and preparation. With the proper training, anyone can pass the HGV test.
Is there any financial help available for HGV training in Surrey or Hampshire?
There are financial assistance options available for HGV training in Surrey and Hampshire, although the availability and eligibility criteria can vary. https://www.gsdrivertraining.com/finance-agreements
We sometimes run discounts, so when you call us, ask if we are running any offers to get the best price.
You will get your CPC card once you have an HGV or PCV licence.
Yes, we pride ourselves on great value HGV training prices, which are always available on our website.
LGV training is Large Goods Vehicle training for individuals who want to obtain the necessary skills and qualifications to professionally drive large goods vehicles, such as lorries and trucks.
CPC training is a mandatory qualification for professional drivers in the UK and EU. It's designed to ensure drivers have the knowledge and skills to safely and efficiently transport goods or passengers.
CPC training is required for both new and existing drivers, depending on their specific circumstances and the driving they do. Generally, it applies to large goods vehicles (LGV) and passenger-carrying vehicles (PCV) drivers.
"HGV" and "LGV" are often used interchangeably in the UK. Both refer to licences that allow you to drive large goods vehicles. HGV stands for Heavy Goods Vehicle, while LGV stands for Large Goods Vehicle.
HGV/LGV licences are categorised based on the size and weight of the vehicles. Common categories include C1 (up to 7.5 tonnes), C (over 7.5 tonnes), and C+E (for articulated or drawbar combinations).
The minimum age for an HGV/LGV licence in the UK is typically 18 for Category C1 and 21 for Category C and C+E. However, this can vary based on specific circumstances and endorsements.
To obtain an HGV or LGV licence, you must pass a theory practical driving test and meet specific medical and vision standards. The process also involves Driver CPC training for professional drivers
You might be Interested In: