LGV/HGV Driver Training - Surrey
Training and licencing are mandatory requirements for both legal and safe driving. Heavy weighing lorries are used for national and long-distance deliveries, and you can only drive them if you have undergone training and have a valid HGV licence.
HGV/ LGV Driver Training increases knowledge and skills about the different weights, types, and other aspects of such heavy and rigid vehicles, as well as many driving aspects such as road safety and other necessary things while driving, do's and don'ts that must be followed while driving, and real-world exposure to driving tests strictness, requirements, and so on.
Training is a crystal clear process due to the categorical division of vehicles, licence, and training so that the person opts only for the licence of the vehicle in which the person finds interest or expertise. We at GS Driver Training have made the process simplified for you so that you have a clear idea of the training and its costs as well as the final examinations for your better performance. GS Driver Training provides complete packages from initial procedures to medicals, training, and licencing at affordable prices. The process we follow at GS Driver Training gives you proper guidance of examination for licencing that is why GS Driving Training is termed as the best HGV/LGV Driver Training school in Surrey.
We at GS Driver Training provide practical courses that are usually delivered according to the standards set up by the authorities. The syllabus we follow is also recommended by concerned authorities in this field. Similarly, The vehicles for training are also maintained according to the standards meeting the required specifications. GS Driver Training gives a great exposure to both theoretical as well as practical knowledge, so that you don't limit yourself to driving but also you can go for various other streams related to it. We at GS Driver Training provide you with a perfect skill set that is required to gain expertise in the field as it is often termed as the best HGV school in Surrey because of its professional and expert teachings.
Category C/ C1 Driver Training, Surrey
With a C1 driver's licence, you can operate trucks weighing up to 32 tonnes and trailers weighing up to 750 kilograms. With a C licence, you can drive vehicles weighing up to 7.5 tonnes and trailers weighing up to 750 kilograms. Initial Driver CPC consists of the CPC Module 2 and Module 4. This is a two-part test for drivers who are getting their first drivers' qualifications card. We also assist you in Ambulance Driver Training in Surrey.
Check our affordable prices for the best courses : https://www.gsdrivertraining.com/training-courses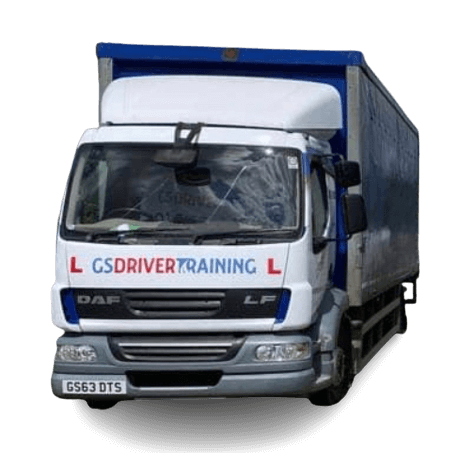 CPC
There are many reasons why a driving CPC is required. Initially, the individual has to complete 35 hours of training every five years if they want to keep it in continuation. Our highly experienced Instructors give proper category C and C1 Driver Training, as well as CPC Driver Training (Certificate of Professional Competence) Module 2 and Module 4 courses at GS Driver Training. All of the courses we offer are compliant with JAUT regulations and are well-structured to meet your requirements. Instructors at GS Driver Training are highly competent and knowledgeable in the field of driving.
Best HGV School in Surrey
Enrol at GS Driver Training, the best training school in Surrey. We provide you with all of the necessary knowledge and expertise to pass your C1, C, and CPC  exams. Paramedic students pursuing any of the licences are also eligible for a student discount. To acquire HGV/LGV Driver Training with us, you must be at least 18 years old and have a manual car licence.
Check out our customer reviews : https://www.gsdrivertraining.com/reviews/
How to get HGV/LGV Licence?
Eligibility criteria for HGV Driving licence
The first step is to determine whether you are eligible for an HGV driver's licence. Only people over the age of 18 are eligible for a HGV licence. Driving such enormous vehicles is not easy, and you must remain aware at all times. To earn the licence and stay safe, you'll need proper training from a government-approved institution or one linked with the state government. GS Driver Training provides you with comprehensive learning that involves everything from basic training to expert support, as well as correct training based on the concepts of the final examination. Before you get behind the wheel of a commercial vehicle, you must first obtain an obligatory learning licence.
Documents Required for HGV Licence
Another step is to make your documentation inline through the following documents:
Document to prove your address
Document for age proof
Concerned forms, and enclosed passport-sized photographs.
Checking for risks from criminal acts.
The mandatory application fee for the whole process
After submitting your documents, you will be tested before you get your HGV licence. The examination consists of a theory exam and a practical exam in which your knowledge and driving skills are assessed, and you will receive your licence only if the entire process is completed in accordance with the established procedures. GS Driver Training is the best HGV school in Surrey because we will hold your hand till the time you require any assistance.
You might be Interested In: