HGV/LGV Driver Training - Guildford
GS Driver Training provides a thorough understanding of all prerequisites that must be understood before the start of the training. The C1 licence allows you to drive vehicles weighing up to 7.5 tonnes and trailers weighing up to 750 kilograms. The C licence allows you to drive vehicles weighing up to 32 tonnes and trailers weighing up to 750 kg. In Guildford, GS Driver Training offers the best LGV/HGV Driver Training.
Individuals who want to drive large goods vehicles (LGVs)/ Heavy Goods Vehicles (HGVs) in Guildford can get training from GS Driver Training, which has the top reviews in the area. Acquiring these licences is a necessary investment in this field, especially if the individual is considering a career in the transportation industry.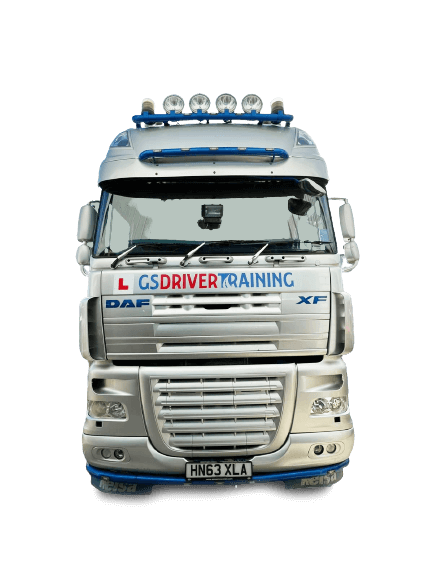 CPC
A certificate of Professional Competence (CPC) is required to work as a professional driver once you have completed the Category C1 or C licence. Driver CPC training is a requirement to keep up to date if you are driving for a reward. We also offer an initial CPC course for anyone with a CPC where we can do the CPC mod four training and test in-house.
Check our affordable prices for the best courses: https://www.gsdrivertraining.com/training-courses/
Category C1 Driver Training in Guildford, Surrey
It is important to note that only people over 18 can apply. They must also possess a manual car driver's licence. After that, you can apply for a C1 or C licence and take the CPC Module 4 tests. This process is simple to accomplish with the help of the leading training institution in the region.
You must follow the legally prescribed process because we work through everything precisely at GS Driver Training. You must first submit a medical examination, apply for the DVLA and complete the D4 form. You will receive a provisional licence in category C1 or C. Following that, you can begin your training with GS Driver Training, the premier training institution in the UK. The C1 training courses we offer are from 7 hours up to 17.5 hours.
Category C Driver Training in Guildford, Surrey
GS Driver Training is the finest approach to acquiring professional driver training in a comfortable environment. You can enrol in a minimum four-day course with customizable scheduling based on the customer's needs. A professional course for category C, C1 Driver Training and CPC Driver Training is available with us. We ensure that the most outstanding results are obtained per the changing trends in the driving world. We offer courses from 14 to 21-hour courses.
https://www.gsdrivertraining.com/category-c-class-2-lgv-hgv-courses
Why Choose Us?
We have won multiple awards for the training we deliver. We have a great team that loves the job they do, and it shows in our results.
Getting your Driver CPC card
Getting your driver's CPC card To get your first card, you must pass CPC modules 2 and 4. Then once you get an HGV licence, DVLA will send the DQC to your home address.
How long does it take to train as an HGV Driver from start to finish?
From start to finish is promptly three months on average. Of course, some people can do it quicker some may take longer.
Is passing the HGV test difficult?
The HGV test is a high standard, and rightly so. But with the proper training, it is easily achievable.
How much does HGV training cost?
You should expect to pay about £100 per hour for defence training in the HGV. The more hours you book, the more significant the saving you will get.
Can you fail an HGV medical?
Yes, you can fail an HGV medical.
You might be Interested In: