Since a huge variety of organisations typically choose this kind of vehicle to distribute localised and countrywide supplies, the HGV/LGV driving licence is generally regarded as the most in-demand and adaptable commercial driving licence to possess. The Class 1 HGV licences are widely used to drive these kinds of vehicles but initially require a proper HGV Class 1 Training course for better and safe driving experiences.
By earning your HGV Class 1 C+E Licence you are able to operate the heaviest vehicles in the logistics sector.
The Below courses are only suitable for those who already have their Category C licence.
Please see our Fast Track courses if you do not have your Category C but are looking to obtain your Class 1 licence.
Growth in HGV Industry
One industry where you need not get bored is the logistics sector. Everything in the nation depends on the logistics industry, and without skilled HGV drivers, nothing will function. Drivers can transport more delicate goods that pay more as they're driving skills advance.
Why go for Class 1 HGV Training Courses?
Class 1 HGV/LGV courses can also be termed as category C+E (Articulated/Class 1) Driver Training.
The provisional "C+E" would have been added to your licence Upon Category C driving test, therefore you are not required to apply for the provisional or take another LGV Theory or Hazard test.
You will be allowed to operate any vehicle within the LGV/HGV category.
Greater career opportunities.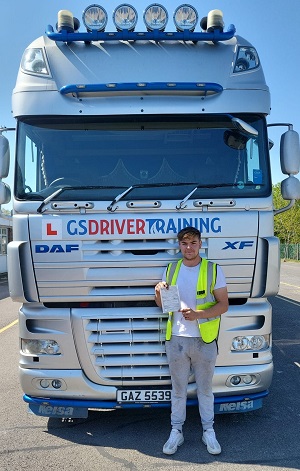 You might be Interested In: