HGV/LGV Driver Training - Farnham
GS Driver Training is the best organisation in Farnham that provides you with all of the prerequisites for HGV/LGV Driver Training. We provide HGV/LGV Driver Training for a variety of categories.
A category C1 licence is required to operate vehicles weighing 3.5 and 7.5 tonnes. An additional trailer weighing up to 0.75 tonnes can be attached. Driving vehicles weighing between 3.5 and 32.0 tonnes with a trailer weighing up to 0.75 tonnes requires a category C licence.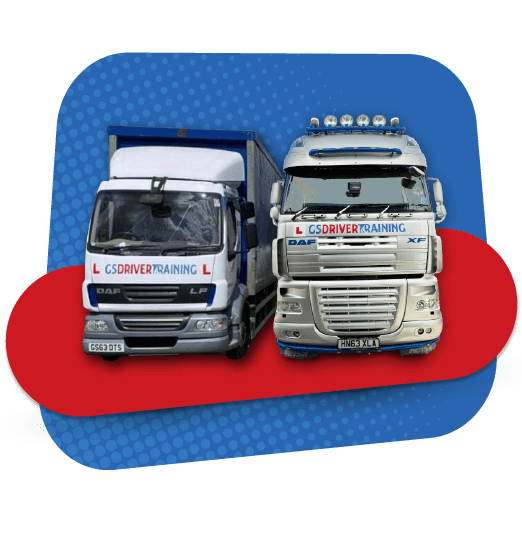 CPC
Individuals must be at least 18 years old and have a manual car licence to register for any training courses with GS Driver Training. You'll need to follow some of the instructions on our website to get things in order. On our home page, you can find detailed instructions on pursuing C, C1 licence, and CPC. We also provide our clients with affordable prices.
Check out our customer reviews : https://www.gsdrivertraining.com/reviews/
C Licence
The programs we offer emphasise practical and theoretical aspects of training in a comfortable environment. Training programs for the C licence, C1 licence, or the driver CPC is designed to develop novice drivers into professional drivers. GS Driver Training offers the best training programs to ensure excellence.
C1 Licence
GS Driver Training in Farnham offers a variety of training programs. These programs include the C1 Driver Training, the C Driver Training and the CPC Driver Training for beginners. We provide you with the best instructors for a better experience with professional and efficient services. Verify all the Reviews for a more transparent process.
C+E Licence
C+E Training is more popular than ever. We train all over Surrey and Hampshire using the Guildford test centre for our Mod 3 b tests. HGV driver training has changed recently in what is required to get the HGV class 1. You will first have to pass a test on the reverse manoeuvre. You will need to complete an s-shaped reverse into a mock-up loading bay and cop lease an uncoupling and re-coupling exercise. Once you have passed that, you get six months to complete the driving test, or you will have to start over again.
Fast Track HGV Training
What is fast-track HGV training? Our fast-track course is for people that have yet to have HGV training before, meaning they have only got a car license. This course is designed for you to leave with your full class 1 HGV licence. The HGV driver training course will teach you everything you need to be able to pass your class 1 test. On successful completion of the course, you will leave with a full HGV driver's licence.
Initial CPC
Initial CPC is two tests and will give you a driver qualification card for five years. The first test is a theory test. The second test is a practical demonstrating test.
For the multiple choice test, there are 100 questions. You will be given 115 minutes to complete it. There are options for the questions to be read to you if you struggle with reading. You must complete the test in English or Welsh.
We offer award-winning training at a great price. So if you are looking for class 1 HGV training near me, make use you check us out first.
It will depend on which licence you would like to get. Our c1 training takes less time than our HGV class 1 training courses. Our HGV driver training courses are set up to cater for everyone. We don't believe one course fits all, so speak to one of our experts today.
We offer award-winning training. We have won many awards for being the best HGV training Company. We have also won the Most Trusted HGV Training Company. So you will be in safe hands.
It will take around three months as there are several tests you will need to complete. The First is a medical test.
Learning anything can be challenging without the proper training.
It all depends on what you need, but you can expect to pay about £100 per hour for your training, and then you need to factor in the test fees. HGV training courses come in packages to help save on the cost of the training. Many companies also offer finance options to spread the costs.
Although it is unlikely, yes, you could fail a medical.
Automatic HGV training is done in an automatic HGV vehicle, so there are no gearboxes to deal with. You will still get the manual licence along as you have a manual car licence.
This depends on where you live and your skill set, but anything from as little as £28,000 to £60,000, don't think you will get your HGV licence and walk into a £60,000 job that comes with years of experience. You should check out what is on offer in your local area first. Surrey is a better-paid area than most of the country.
Yes, if you are over 18 years old, in good health and have a car licence, you can go directly to class 1.
Before you can train with us, you must complete a medical, which we can arrange..
You do not need to do the C1 before your C licences.
Until your medical expires, which you can check online.
HGV stands for Heavy Goods Vehicle, an older term for vehicles weighing over 3.5 tonnes. LGV is a newer term from the EU for Large Goods Vehicles for vehicles over 3.5 tonnes. They have the same meaning. Both are still in use today.
There is still a massive demand for HGV drivers in the UK, and the UK is still facing HGV driver shortages. Despite our best efforts in training HGV drivers, new drivers can't come in fast enough to replace the older and EU drivers leaving the industry.
You might be Interested In: