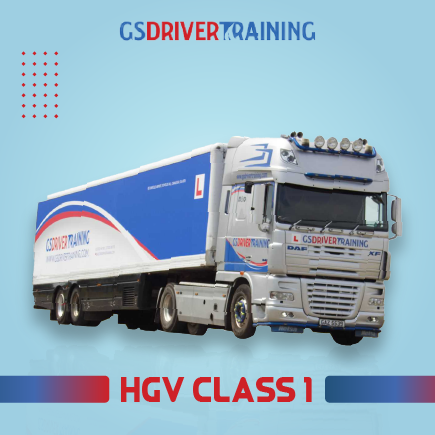 Class 1 HGV 21 hour Course - CPC (Class 1 LGV/HGV Courses)
£2,209.00
£2,209.00
(

In stock

)
Description -
With the help of the Class 1 HGV 21 hour course drivers can operate class C+E vehicles, which are articulated trucks weighing 7.5 tonnes or more and have detachable cabs and trailers that can often transport weights up to 44 tonnes. Long-distance travel is possible for Class 1 drivers, who also often earn more than Class 2 drivers.
In other words, in the Class 1 HGV 21 hour course you will operate a C+E lorry which is an articulated vehicle that weighs up to 44 tonnes and in the Class 2 you will operate any rigid vehicle that weighs over 7.5 and up to 32 tonnes.
Certificate of Professional Competence
Driver CPC, sometimes referred to as the Certificate of Professional Competence, mandates that you carry your CPC card with you whenever you drive an HGV or LGV on public property. Many will charge you if you are operating a vehicle on the road without the CPC kitties with you.
Thus, carry your CPC card at all times. Never forget to update your CPC card once every five years. You can also check the CPC card's expiration date, and you can complete the first 35 hours of the course to learn about the card's updating requirements.
The CPC Theory Test and the CPC Practical Test are the two components of the CPC course. You will read more about these two exams as well as the CPC Theory Test Practice.