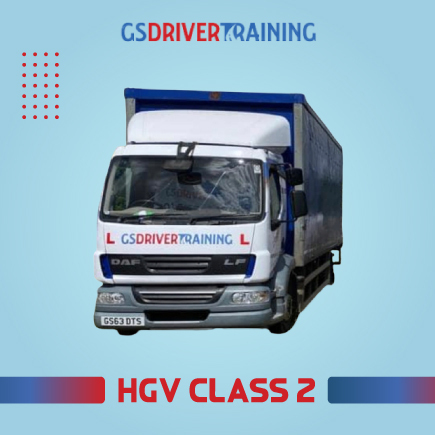 Class 2 HGV 17.5 hour Course - Additions & CPC (Class 2 LGV/HGV Course)
£1,995.00
£1,995.00
(

In stock

)
Description -
Comprehensive Training: Our Class 2 HGV 17.5-hour training course provides you with the essential skills and knowledge to drive a Class 2 LGV/HGV vehicle confidently.
Efficient Duration: In just 17.5 hours, you can acquire your Class 2 HGV driving license, saving you time and ensuring a quick entry into the driving field.
Additional Modules: Our training course includes valuable additions such as CPC training, improving your capabilities and employability.
Experienced Instructors: Benefit from our team of highly experienced instructors who are dedicated to providing professional driver training and ensuring your success.
Practical and Theoretical Training: Our course combines practical hands-on experience with theoretical knowledge to provide you with a well-rounded skill set.
Road Safety Focus: We prioritize road safety throughout the course, ensuring you understand the significance of responsible driving and keeping with regulations.
Affordable Pricing: Our Class 2 HGV 17.5-hour training course is resonable priced, providing superior value for your investment in professional growth.
Flexible Scheduling: We provide flexible timing opportunities, allowing you to choose a time that suits your comfort and commitments.
Industry-Recognized Certification: With our Class 2 HGV course, you will obtain a nationally recognized certification, increasing your credibility in the industry.
Get in touch with us today to enroll in our Class 2 HGV 17.5-hour course and take the first step towards a rewarding career in the HGV driving field.