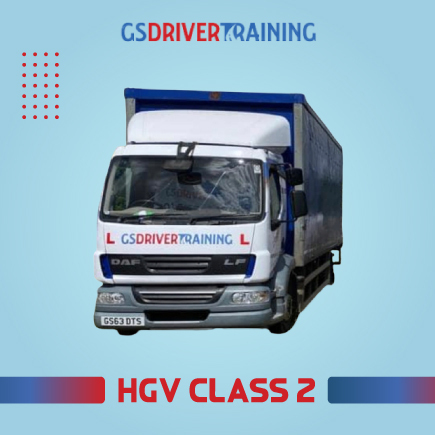 Class 2 HGV 21 hour Course - Book (Class 2 LGV/HGV Course)
£1,884.00
£1,884.00
(

In stock

)
Description -
A Class 2 HGV 21 Hour Course provides you with the authority to learn the proper knowledge of driving an HGV vehicle like a truck on the road that weighs around 3,500 kg with the combination of a trailer that weighs around up to 750 kg. All vehicles that come under the HGV are called rigid vehicles because these vehicles can easily carry a weight of up to 32 tonnes. These HGV vehicles can fulfill your commercial needs. The Class 2 HGV 21 Hour Course permits you to handle the HGV vehicles to gain the CAT C licence and CAT C1 licence. With the help of this Class 2 HGV 21 Hour Course you will be able to get your CAT C+E licence before the CAT C licence.
Reasonable Prices
GS Driver Training allows you  to learn the Class 2 HGV 21 Hour Course with the help and support of our senior instructors you will become a skillful driver and you will get all these services at very affordable prices. GS Driver Training is very pocket-friendly, rather than others.
Experienced Instructors
GS Driver Training provides you with its best instructors, who are skillful, intelligent and professional towards their work. These senior instructors will help you a lot and guide you at every step whenever you are in doubt. You can easily become a professional driver if you follow the proper guidance of your senior instructors.