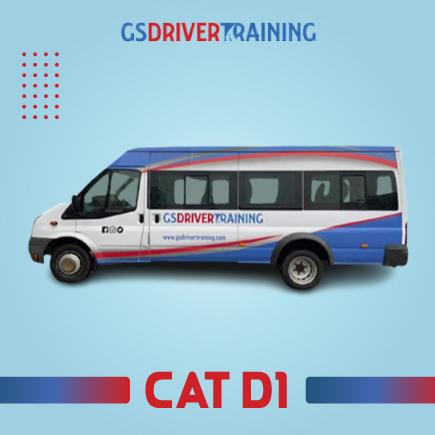 D1 14 Hour Course - Additions & CPC (Cat D1)
£1,544.00
£1,544.00
(

In stock

)
Description -
D1 14-Hour Course allows you to drive a vehicle that contains 9 to 16 passengers in it. CAT D1 licence is basically for those people who want to operate a bus and become a bus driver. Buses and minibuses are suitably fit under CAT D1. For this CAT D1 licence, firstly you have to clear your medical test. After this you will get your provisional licence and some revision material will be provided to you for your theory test revision. Your practical test will be conducted in which some show-me-tell-me questions will be asked of you.
For further proceedings, you must have your CPC card with you because, without the CPC card, you will not be able to drive CAT D1 vehicles. This CPC licence permits you to drive a minibus, you have to complete your 35 hours of CPC training every 5 years to keep your CPC card up to date.
D1 14 Hour Course teaches you the rules and regulations on how to operate a minibus. This course includes the training of:- 
How to give directions to the minibus.
Provides proper training on how to operate a minibus properly.
How to manage the minibus in the heavy crowd.
Provides the knowledge of S-shaped turns.
Provides training on how to deal with hazards.
What Do You Mean by CAT D1?
CAT D1 is a training course in which you will learn how to operate minibusses and buses. People who want to become a bus driver can opt for this course.
What Does CAT D1 Mean?
CAT D1 is a training course in which you will get permission to operate a minibus with a 9 to 16-passenger limit. In CAT D1 you will learn what are the rules and regulations for operating a minibus on the road.
What Does D1 (101) Mean?
The meaning of the D1 (101) is that, before 1997 if you passed your driving test, then you could easily drive a minibus but not for hire or reward basis.
What is included in the D1 14 Hours Course?
The D1 14 Hours Course helps you to understand how properly a minibus should operate. This will include the rules and regulations which you keep in your mind while driving a minibus.