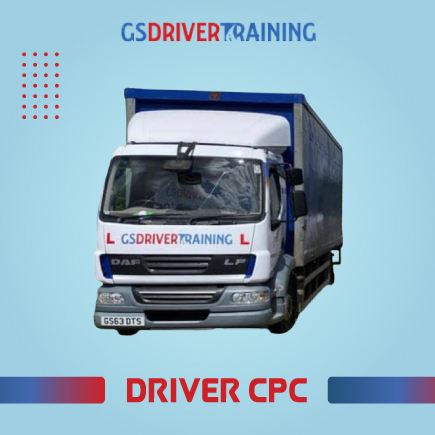 Driver CPC 35 Hours Course
£375.00
£375.00
(

In stock

)
Description -
The Driver CPC 35 Hours Course is a must for you, which means 7 hr multiplied by 5 days is equal to 35 hr. You will have to take this CPC training every 5 years to keep your CPC certificate. If you have your CPC certificate, only then will you be allowed to drive rigid vehicles, such as trucks, trailers or lorries. Without this CPC certificate, you can't drive any of these vehicles or if you are found to drive a rigid vehicle without having the CPC card, then plenty will be charged to you.  
Frequently Asked Questions
What is The CPC 35 Hours Course?
To maintain your Driver Certificate of Professional Competence (CPC) to operate a truck, bus, or coach, you must complete 35 hours of periodic training every five years. If you operate a professional vehicle without a Driver CPC, you might face a fine of up to £1,000. You may look up how many training hours you've accrued over the last five years.
Is Driver CPC Hard?
There are 100 questions to be answered in 90 minutes, and you must correctly answer 85 of them to pass. There may occasionally be more than one correct response; the exam will let you know if this is the case. You can "flag" a response that you're unsure of so that you can review it later. Hazard awareness.
How Long is CPC Module 4 Training?
The initial CPC is a practical, "show me, tell me," test administered by our examiners at our driving test centers. You will receive 2.5 hours of instruction on the day of your test, covering every aspect of the practical examination.
What is CPC Module 2 Training?
As you are aware, these Initial CPC MOD 2 and 4 courses are divided into two modules. The theoretical test is a part of the module 2 course. Your test, which consists of six to seven case studies, will last 90 minutes. You must receive high marks on it. All of the questions are based on actual events, some of which are related to LGV/HGV.
What is CPC Module 4 Training?
There is a practical test in this CPC module 4. There are some "show me-tell me" questions in this practical test. Because it lasts for one day, your instruction begins in the morning and ends with your practical test in the late afternoon. You must receive at least 85 out of 100 possible points.