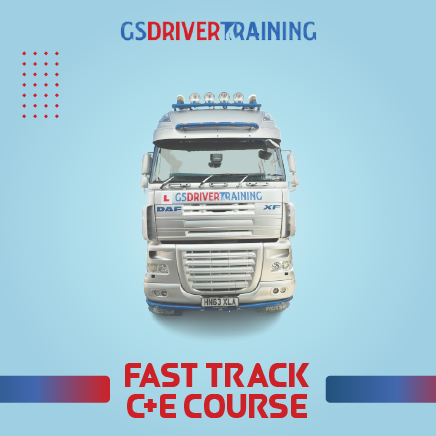 Fast track C+E 35 hour course - Book (Fast Track C+E Course)
£2,945.00
£2,945.00
(

In stock

)
Description -
The Fast Track C+E 35 Hour Course will benefit you in every term. The most important benefit of this course is that it will save your money as well as your time. This course will allow you to gain your CAT C+E licence first by completing the CAT C+E test before the CAT C test. After the Fast Track C+E 35 Hour Course you can apply for the HGV and LGV jobs.
Additional Courses
These additional courses include information on the rules and regulations while driving on the road. GS Driver Training always tries to provide you with the best, that's why we offer a variety of courses to you.
Benefits of Fast Track C+E 35 Hour Course
1. You will easily gain a UK driving licence.  
2. You will meet several experienced instructors who help you to boost your knowledge.
3. You will get a variety of courses with some additional courses also.
Experienced Instructors
The Fast Track C+E 35-hour course must be completed under the guidance of competent teachers, and GS Driver Training provides excellent instructors who are experienced in all aspects. You might apply to the Fast Track C+E 35 Hour Course to gain something new in the driving profession.
Reasonable Prices
Our knowledgeable team at GS Driver Training will provide you with top-notch guidance to operate a vehicle in the right manner. Apart from the Fast Track C+E 35 Hour Course we also provide you additional courses.