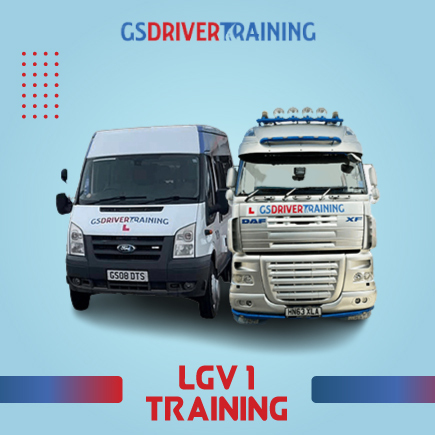 LGV 1 Bronze Package - Book
£1,337.00
£1,337.00
(

In stock

)
Description -
This  LGV 1 Bronze Package includes the training of the C+E. With the help of this C+E training, you will be able to get your C+E license. The LGV 1 Bronze Package will make your journey easy to gain your licence. After this training, you would be legally able to gain your C+E licence and after that, you can easily operate CAT C vehicles. In LGV 1 Bronze Package training, you will learn many things such as:
How to operate a CAT C vehicle.
How to manage an overloaded trailer or truck.
How to drive a truck or trailer safely on the road.
The rules and regulations while driving a truck or trailer.
Now it's up to you what type of training course you choose first. If you will go with option one then you have to complete your LGV 2 course. In all these LGV courses one thing is mandatory that it requires that you have to pass the practical test and medical test first. But in the LGV 1 course, you will be able to complete your licence training with the C+E course, in which you will learn how to operate rigid-body vehicles. The specialty of the LGV 1 Bronze Package is the C+E training course.
Services In The LGV 1 Bronze Package?
In LGV 1 Bronze Package your LGV 1 course includes in which the training time will be 17.5 hours. In this course basically, your driving tests are included and your medical tests are also included. Based on these tests you will be allowed to proceed further. Our team is very experienced. We provide you with one instructor who will guide you on how carefully you have to drive on the road. In the LGV 1 Bronze Package, the LGV 1 course provides training with the trailers and tractors but not with the drags and wagons. All the trailers and tractors consist of full air conditioning and a very comfortable seat that provides you with good comfort.
But you must pass your driving test. Our instructors will give you three chances to clear your driving test. But if you can pass your test on your first attempt, then we will offer you to join our 5 days of free training in ADR and Hiab.