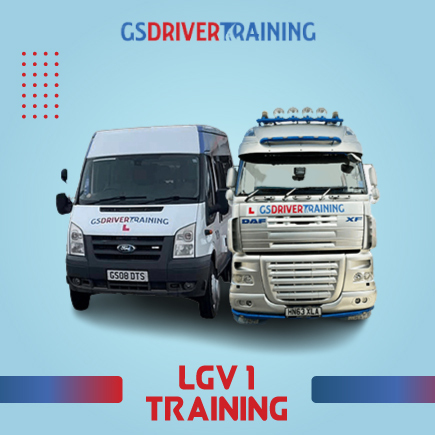 LGV 1 Silver Package - Book
£1,595.00
£1,595.00
(

In stock

)
Description -
In the LGV 1 Silver Package, the C+E training is provided to you, in which you learn how to get a C+E license. The LGV 1 Silver Package is very beneficial for you because with the help of this, you would be legally able to gain your C+E licence and after that, you can easily operate those vehicles which come under CAT C. All you need is to understand what type of instructions are given by the instructor to you. Some most important instructions are:
Make sure to keep in mind that road safety is very important while driving a truck or trailer.
In C+E you will learn how loading or execution of a trailer or truck can be done easily.
Concentration is a very important thing, without this, you would not be able to get your C+E licence.
So if you want to go with the first option to complete your LGV 2 course then the category C course will help you. All these LGV courses require that you have to pass the practical test. But in the LGV 1 course, you will be directly able to complete your licence training with the C+E course. The C+E training course is a specialty of the LGV 1 Silver Package.
Services Of The LGV 1 Silver Package?
In LGV 1 Silver Package your LGV 1 course includes 17.5 hours of training, in which your driving tests are included and your medical tests are also included. Based on these tests you will be allowed to proceed further. Our senior and most experienced instructors are always present to support you and they will teach you the rules and regulations of safe driving on the road. You must pass your driving test. In LGV 1 course training our instructors will give you three chances to pass your driving test 3a and 3b. But in case if you clear your driving test on your first attempt then you will be awarded a free 5-day Hiab and ADR course.
In 5 days of free ADR and Hiab training, you will learn how to operate cranes with the proper instructions on the rules of road safety. In the LGV 1 Silver Package, the LGV 1 course provides training with the trailers and tractors but not with the drags and wagons. All the trailers and tractors have full air conditioning and a very comfortable seat, so you will be around in your comfort zone.
Benefits Of The LGV 1 Silver Package?
If you want to learn how to operate large goods vehicles then what are you waiting for?  In the LGV 1 Silver Package, you will get the proper training to gain your C+E licence. That's why you need to learn C+E training. After completing your C+E training you will get your licence, which means you will be able to drive CAT C vehicles over 750kg. As earlier mentioned, if you passed your test in the first attempt then you would be awarded with a free 5-day training course of ADR training and Hiab training.