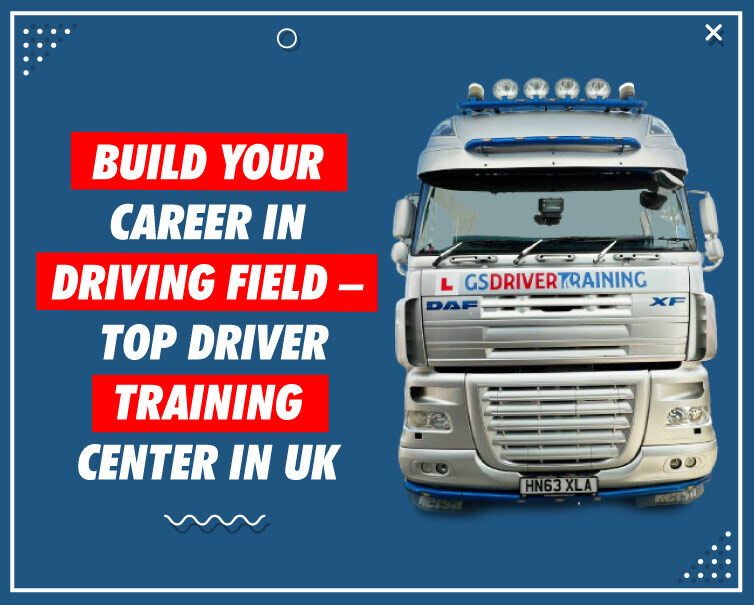 Competition and challenges are a part of our life and we face a lot of trouble to achieve our goal but carrier planning is still an important thing because a stable carrier offers peace of mind in your life. So, we should plan our carrier.
There are multiple numbers of fields are available for the job in all over the world but you should choose the interesting and high demand field that the job gives you satisfaction and happiness. So, one of the best and high demand carrier fields is in the driving sector.
It offers you a stable carrier with a lot of opportunities. If you will choose the driving field sector then you get a lot of benefits. The driving sector includes different driving fields and all the fields in driving sectors required a high qualification as well as driving certification. So, if you want to professionally drive with legal way then you should take driver training.
Driver's CPC
If you want to drive a large vehicle like buses, coaches and lorry, then, CPC certification is necessary. You will need to take medical checkups for fitness and health. It includes both theory and practical part as well as you will need to pass the periodic training and this training is classroom-based training.
In the periodic training, they will cover the all topics because some of the customers want to drive on dangerous road and other want to drive on safe road and all the drivers want that they should have a valid card during the driving on the road. So if you want to CPC license, then, you should join the CPC driver training center. 

Driver's LGV
The LGV licenses are a license that qualifies the driver to run a vehicle that comes under one of the four LGV training sections. LGV license means 'large goods vehicles'. You can the relevant tests, as well as it includes the theory test because it enhances our basic knowledge about driving.
It is important to know about Road safety and operation. If you want to drive carefully then learn about some skills like large vehicles in tight areas, braking ways, proper use of mirrors and we learn all these skills and ways by the training because when you attend the LGV training. Then, you get knowledge and finally when you pass the entire test then you can go find the work with LGV license.
Driver's HGV
HGV stands for Heavy Goods Vehicle. If you want to change your job or make your carrier in the HGV driving sector, then, join the training of HGV because it will definitively change your life and filled with happiness. You can fulfill your dreams. It opens the door to the job.
There is a high demand for the HGV driving sector. If you spend more time driving, you will earn more money. LGV driving is one of the most interesting, rewarding, and well-paying careers. So, if you want to make your carrier in this field then, firstly, you should attend the HGV driving training because it is necessary.
Top Driver Training Services in UK
Making carriers in the driving sector is the best option without taking any risk and we all know about the importance of driving training in terms to build our carrier in the driving sector. So, it is important to join the best driving training center that the center helps us to make our carrier in our dream field. So, you don't take tension because now we are coming with an experienced trainer for a driving course.
They help you to learn all the basics about driving. We are sure that when you become successful in the driving sector then you will not face any kind of problem because our trainer will make you the best driver. So, if you want to change your life with this best opportunity, then, join our GS Driving Training center as soon as possible. 
Also Read: Commercial Driving Licence
You might be Interested In: