Don't search for HGV Driver Training Near Me, search instead GS Driver Training and contact us by clicking on our official website https://www.gsdrivertraining.com/. We are here to benefit you by providing you with the best HGV Driving Training courses at very affordable prices.
HGV Driver Training is the training that will help you to learn how much concentration is important if you are going to perform driving on the road. Once you get the proper knowledge of HGV driver training then you will easily drive any LGV vehicle or you can say that you will get the legal authority to drive any LGV vehicle. To participate in this HGV driver training, all you need is to follow some essential criteria like documentation etc.
The documentation is the necessary part if you want to apply for the HGV Driver Training at GS Driver Training. For this, you have to provide your original documents, issued by the government of the UK. After the proper verification of your documents, you will be able to take your medical test. Once you clear your medical test you will be able to continue the HGV Driver Training.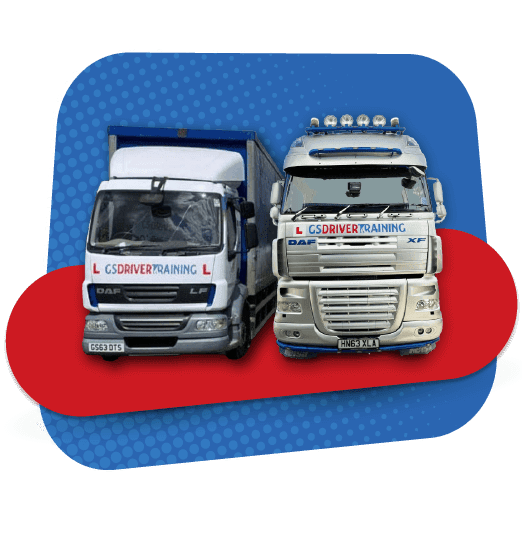 HGV Training Courses
Before applying for the CAT C and C+E licence you must have to attain your CAT C licence. At GS Driver Training you will be awarded with many unique courses which will be helpful for you. This C+E Fast Track training course is the fastest way for you to gain your CAT C and C+E licence.
This CAT C training course allows you to operate a vehicle that weighs over or around 3500kg and with this you can operate a trailer up to 750kg. Vehicles included in this CAT C training are called rigid-body vehicles. In GS Driver Training you will get experienced trainers who assure to provide the best training to you.
The CAT C+E training course permits you to drive an LGV vehicle over 3500kg and with this you can operate the trailer over 750kg. If you are looking to pursue your career in driving then you are at the right place, GS Driver Training offers you the best course which will boost your confidence and enhance your driving skills.
CAT C1 allows you to drive an LGV vehicle between 3500 kg to 7500 kg. You can also handle a trailer simultaneously with the LGV vehicle, but the weight of the trailer should not be increased by more than 750kg.
With the help of this CAT C1+E licence you will be able to drive a vehicle with a weight of around 3500 kg to 7500 kg. Also, you can handle a trailer at the same time, with a weight of over 750 kg.
A CPC card is a certificate that claims that you completed your theory and practical test. If you want to drive rigid vehicles like trucks, trailers and lorries, then you need to have a CPC certificate with you. This CPC certificate shows that you complete your theory as well as your practical test.
The module 2 course is all about the theory test. In this theory test you will only have 90 minutes. This test will contain around six to seven case studies that you have to solve. You have to score good marks. All the questions are based on LGV/HGV.
This CPC module 4 is all about the practical test. This practical test includes some "show me- tell me" questions in which you have to give the answers. The duration of this test is one day, which means your training and your practical test are conducted simultaneously. All you have to do is to score at least 85 marks out of 100.
Frequently Asked Questions
If you are talking about the practical test then it will take 4 to 5 days depending upon the instructors but the entire process is not that easy, you will have to spend 8 to 10 weeks. In GS Driver Training with the help of our experienced team your journey becomes easy.
Make sure you have your car licence with you which is issued by the government.
Your age should be 18.
It is important for you to carry the CPC card with you.
Because without the CPC card you are not allowed to drive the HGV vehicles, if you find to drive the vehicle without the CPC card then a lot will be charged to you.
Class 1 licence allows you to drive the vehicles that come under categories C and E. It means that you will be able to drive any HGV vehicle which weighs over 7.5 tonnes with a detachable trailer.
No, it is not as hard as you think. It will hardly take around 3 weeks to get the provisional HGV licence. However, a delay may have occurred at the DVLA in recent years. It will take more time if any of your personal or health details need to be checked.
You might be Interested In: