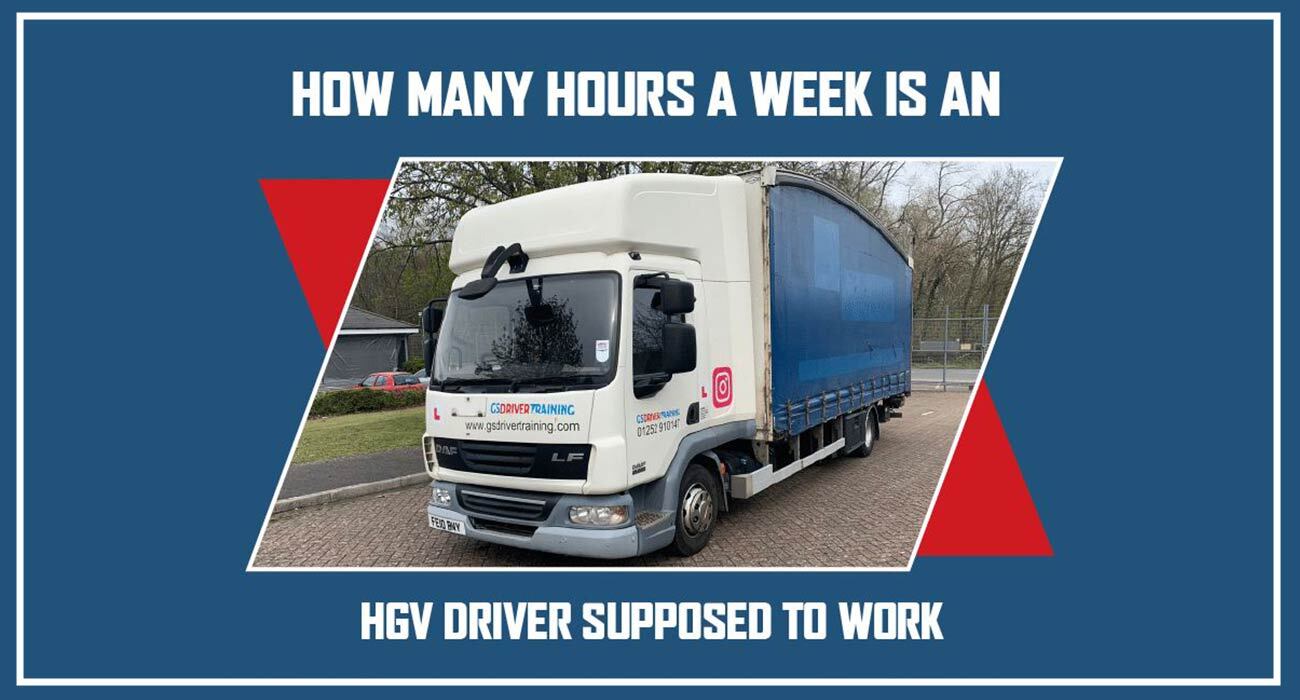 The regulations governing HGV driving and tachographs can be pretty stressful for most HGV drivers. It's not easy to determine the number of hours you're supposed to drive rest and take breaks. That's why we want to break down these rules to help you understand them easily.
The rules and driving hours are necessary for HGV drivers, HGV owners, and transport managers. Knowing these guidelines will enable you to balance EU driver's hours, rest periods, breaks and working time.
Continue reading to learn more about the EU driver's hour's guidelines:
Driving hours
HGV drivers have 9 hours daily driving limit. However, it can increase to 10 hours twice a week.
HGV drivers can operate for a maximum of 56 hours weekly
The fortnight driving limit is a maximum of 90 hours.
Breaks
45 minutes Break after 4.5 Hours of HGV Driving:
HGV drivers must take a break of 45 minutes after driving for 4.5 hours. It applies to continuous driving or shorter periods totaling 4.5 hours.
You can split the break into two periods, with the first period lasting at least 15 minutes, followed by another one of 30 minutes. Ensure that you complete the breaks after driving for 4.5 hours.
According to EU drivers' rules and regulations, breaks lasting for less than 15 minutes cannot be classified as breaks. Only split breaks would qualify as breaks, and the second period must last for 30 minutes or more.
Rest periods
HGV drivers must pay attention to a daily rest period of 11 hours. You can split the rest into two periods. The first has to be an uninterrupted rest period of at least 3 hours, followed by another lasting a minimum of 9 hours.
HGV drivers who want to reduce their rest periods to at least 9 hours uninterrupted can do so three times a week. Any rest period lasting at least 9 hours but not more than 11 hours is reduced daily.
While HGV drivers' rest is set at 45 hours weekly, these hours may reduce as long as they take a full rest any fortnight. A minimum of six consecutive 24 hour periods is allowed between weekly rests.
HGV Working Time Regulations
HGV drivers can work for an average of 48 hours a week. These hours are normally spread over 17 weeks. However, depending on a collective or workforce agreement, these hours can extend to 26 weeks.
The maximum working time is 60 hours a week if you don't exceed the provided average working time.
If you were working the previous night, you could only be allowed to work for a maximum of 10 hours that day. But depending on the terms in a collective or workforce agreement, you can extend these hours.
Working Time Breaks
It's important to ensure that you pay attention to the EU driver's rules governing taking breaks. Ensure to take the correct breaks when driving and doing other work.
You cannot work and drive for more than 6 hours without taking a break. For a working time between 6 and 9 hours, drivers must break for at least 15 minutes and 30 minutes. You can split the 30 minutes into two, 15 minutes each.
If you're working for more than 9 hours, you must take a break of 45 minutes.
Working Time Rest
The EU driver's hours rest regulations apply here.
Conclusion
That is a breakdown of the HGV driving hours and working time regulations which HGV drivers must know. The above information will help you follow the rules to balance work, breaks, and rest. 
Also Read This Blog: How Much Does an HGV Driver Earn in the UK?
You might be Interested In: