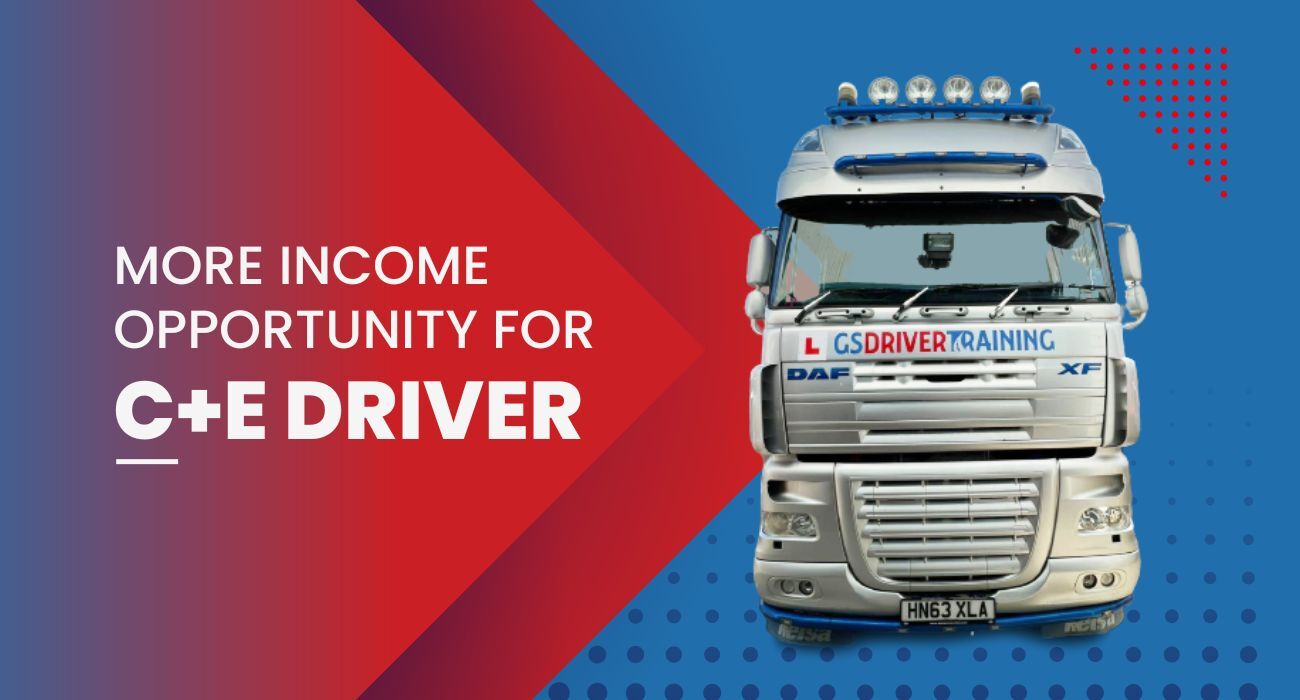 Money is something significant. Behind the necessary requirements, money helps us fulfil our life's purposes and supports, the people we care about most deeply like family, education, health care, donation, and joy. So, everyone is busy earning money because people believe they can solve many problems with money, but in some cases, people are not happy with their income because they need to earn more.
In today's world, everything is possible, you can make a lot, but it depends on the right platform that you choose for your career. So, now you can increase your earnings just by the C+E driving licence.
If you already have a C licence and want to get more money than our C+E training just for you. Yes, we provide a C+E driver training, and you had the opportunity to drive a vehicle weighing above 7.5t, this licence is also known as Class 1 or C+E.
C+E License Requirements
People who have already 18 years old can drive a lorry among 3.5 and 7.5 t. Moreover, it is essentially needed as a prefatory step for the class C+E. When the first time, your licence will be an issue, then you need to submit a health examination and an examination by a doctor to verify your fitness.
Why You Need Cat C+E Training
If you already have an experience of C driving and are not satisfied with the income you earned from the C driving field, this is the right place for you to take C+E driving training  for more income. You can fulfil all your requirements with our training's help because we provide special training with basic things that help you get success in your field. So, this training is important for you, take training from us at affordable prices.
C+E Training Include
Some steps are essential to know what C+E training involves:• If you have a C licence, you don't need to clear theory test and medical test, but if you want, then I will cover for you.
You need to clear your DVSA Test; our professional trainer will help you to prepare for this Test.
You can also get the training for your CPC certification.
We are always available for you to find your job
Important Works
1. Free Registration 
You don't need to pay for the registration because here we are coming with free C+E driving registration. You can ask any questions from our expert team because they give you an answer to any question.
2. Starter Kit 
After registration, you can get your starter kit. No longer do you have to ring around doctors trying to arrange a medical. Attend your discounted medical Test.
3. "Theory Test." 
We provide you with a starter kit for your theory test because it will help you to pass your theory test. Our trainer also prepares you for your theory test. If you take your C+E training from us, then you will be clear your theory test because our experienced trainer will help you to provide basic knowledge about the Test.
4. Driving Test 
Now, it is time to clear your driving test because when you pass your driving test, then you increase the possibility of your C+E driving licence. Finally, you can take your driving licence, and you also know very well when you get your C+E driving licence after that you can do work for higher income. So, take C+E driving training from us to fulfil your requirements. 
Also Check: CPC Module 4 Training
You might be Interested In: