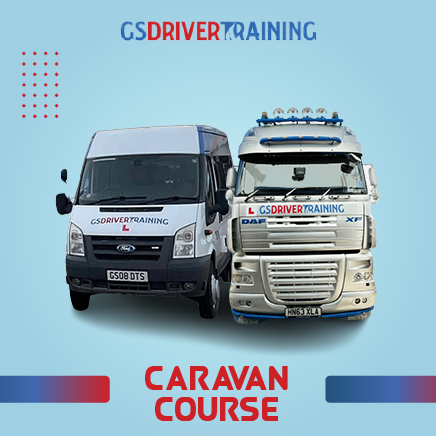 B+E 4 Day Course - Book (Caravan Course)
£885.00
£885.00
(

In stock

)
Description -
Before moving ahead just think what do you understand after hearing the Caravan? To know the answer to this question you have to go through with the B+E 4 Day Course which is also known as the Caravan Course. A caravan course allows you to drive a car that comes under CAT B, including a caravan that does not exceed 3,500kg.
1. Is there any Special Licence to Operate a Caravan in UK
Towing a caravan does not require a specific licence; it all depends on the weight of the load you are going to tow. If it's heavy, you might have to pass the appropriate category driving exam to upgrade your licence. Depending on the category test you passed and when, this will vary.
2. Why Should be a Maximum Speed Limit for a Caravan While Drive in UK
If you are towing a caravan on a single roadway, your speed should not exceed 50 miles per hour. You shouldn't exceed your speed from 60 miles per hour when towing on a freeway or dual carriageway. Towing a caravan in the outside lane of a freeway is forbidden.
3. How Confidently You Can Drive a Caravan
You may travel safely and enjoyably whether you are taking a weekend trip or a countrywide tour by being aware of your towing laws and feeling comfortable maneuvering your caravan.
As everyone knows, hauling a motorhome can be rather stressful. Not only may driving on motorways and roads wear you out and make you nervous after the trip but so can maneuvering and reversing the caravan itself. That's why GS Driver Training ensures to make sure you travel with assurance and skill and arrive at your location with ease and joy.