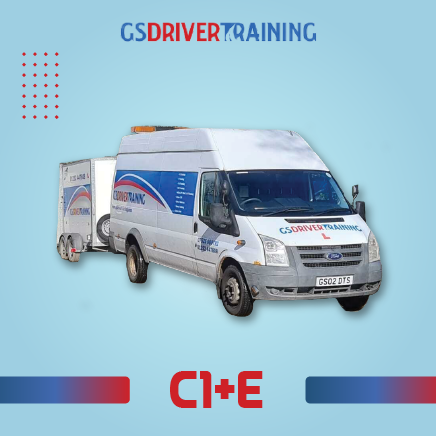 C1 10.5 Hour Course - Book (C1+E)
£953.00
£953.00
(

In stock

)
Description -
C1 10.5 Hour Course in which you will learn how to control the vehicles in a systematic way. The C1 10.5 Hour Course provides you different types of learnings: 
How to operate a vehicle in an exact way. 
Give accurate signals while driving a vehicle.
You can deal with hazard situations.
This C1 10.5 Hour Course will help you to learn how to take the S-shaped turn.
You will gain proper knowledge to stop a vehicle on the road with safety while driving.
Flexibility in Hours
GS Driver Training offers you part-time learning programs, full time learning programs and weekend learning programs, it totally depends upon you what type of timings suits you.
Prices
This C1 10.5 Hour Course training will help you to drive carefully on the road. In the GS Driver Training you will learn a lot of things at a very reasonable price.
Experienced Instructor
With GS Driver Training, you get the greatest, most knowledgeable instructor. Your driving abilities will be improved by our senior teachers, assisting you in becoming a professional driver. so that you can drive any car while following the correct guidelines.