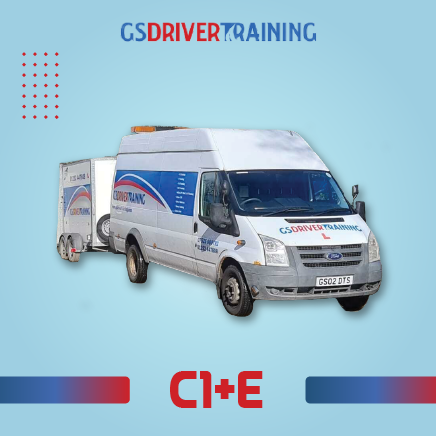 C1 10.5 Hour Course - Book (C1+E)
£953.00
£953.00
(

In stock

)
Description -
Extensive 10.5-hour C1+E course for aspiring drivers looking to upgrade their license.
Master the essential skills and knowledge to handle larger vehicles, such as lorries and trailers.
Expert instructors equip in-depth training on advanced driving courses, safety protocols, and legal requirements.
Gain confidence in maneuvering and controlling C1+E vehicles through practical hands-on sessions.
Prepare for the C1+E licensing exam with extensive study materials and mock tests.
Conveniently book your C1 10.5-hour course online, ensuring flexibility and ease of scheduling.
Receive a recognized certification upon successful fulfilment of the course, improving your career opportunities.
Unlock exciting job opportunities in logistics, transportation, and commercial driving sectors with a C1+E license.