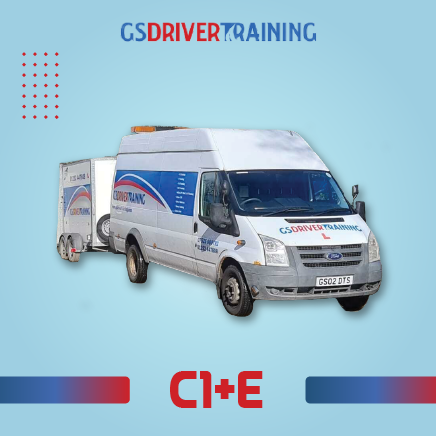 C1 14 Hour Course - Additions (C1+E)
£1,194.00
£1,194.00
(

In stock

)
Description -
Are you searching for a course which will help you to drive a vehicle carefully? You can opt for the C1 14 Hour Course, this will help you to operate a vehicle properly. You will learn to deal with the tough situation that comes on the road while driving. You will get a chance to train yourself under experienced trainers. With the help of this C1 14 Hour Course you will become a professional driver with the proper knowledge of a vehicle and its appropriate use on the road.
Flexible Learning Hours
Everyone is dealing with their busy life schedule because of this you don't get enough time to attend your driving classes. Now GS Driver Training allows you to attend the C1 14 Hour Course in different time slots, part-time, full-time and on weekends.
Additional Courses
You will get some additional courses simultaneously with the C1 14 Hour Course. These additional courses will boost your driving skills.
Fair Prices
If you want to become a professional driver then it is hard to find fair prices, but GS Driver Training offers you a C1 14 Hour Course with some additional courses at very affordable prices.
Well-Maintained Professionalism
If your instructors are experienced only then you will gain the proper knowledge to operate the vehicle on the road. In GS Driver Training, you will be provided with the best senior instructors who put their full efforts into you so that you will become a professional driver.