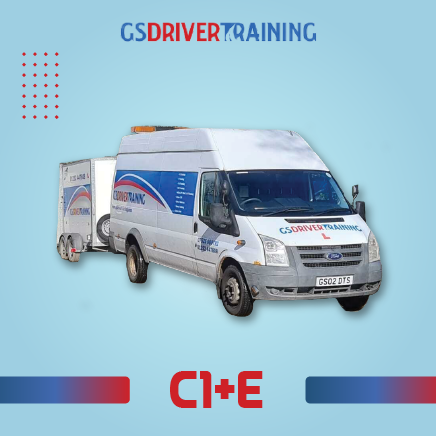 C1 17.5 Hour Course - Additions (C1+E)
£1,394.00
£1,394.00
(

In stock

)
Description -
C1 17.5 Hour Course - Additions (C1+E) designed for professional drivers looking to grow their driving abilities.
An intensive training courses program that concentrates on improving your skills and preparing you for the C1+E license.
Learn how to safely operate vehicles exceeding 3.5 tons with a trailer weighing over 750kg.
Improve confidence in manoeuvring larger vehicles in different traffic and road conditions.
Professional instructors provide practical and theoretical lessons tailored to your specific needs.
Understand the legal needs and rules associated with driving C1+E vehicles.
Reasonable and flexible training course opportunities to fit your schedule.
Start your journey toward getting the C1+E driving license today and unlock new opportunities in the transportation industry.