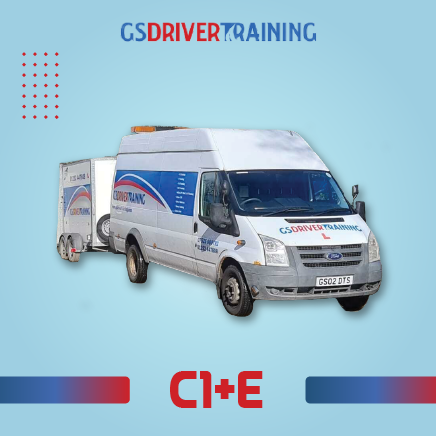 C1 17.5 Hour Course - Book (C1+E)
£1,269.00
£1,269.00
(

In stock

)
Description -
Complete C1 17.5 Hour Course: Our C1 17.5 hour course is designed to help you learn the skills and knowledge needed to acquire a C1+E license.
Professional Instructors: Learn from highly experienced instructors who will guide you via the course material and equip personalized support.
Comprehensive Coverage: The course covers all important topics, including theory, practical driving skills, and safety procedures.
Flexible Learning: Access the training course at your own pace and convenience, with online modules available 24/7.
Comprehensive (C1+E): Receive a comprehensive that serves as a valuable resource throughout your course and beyond.
Prepares You for Success: Prepare yourself with the essential knowledge and skills to confidently pass your C1+E driving test.
Reasonable Pricing: Our course and book package offers exceptional value for money.
Start Your Journey: Begin your C1 17.5 hour course today and take the first step towards getting your C1+E driving license.