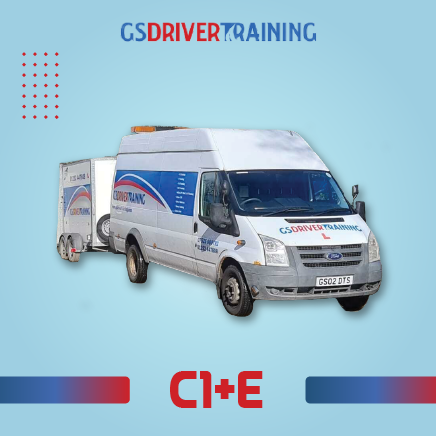 C1 7 Hour Course - Additions (C1+E)
£868.00
£868.00
(

In stock

)
Description -
C1 7 Hour Course will teach you how vehicles can be driven on the road with proper safety. In this course you will understand how important the maintenance of the vehicle is. The C1 7 Hour Course will include some additional courses which will help to enhance your driving skills.  You will learn the rules and regulations while driving a vehicle on the road. You will learn how to give the signals on the road full of traffic. You will get to know the proper meaning of taking turns, U-turns and S-shaped turns.
Flexibility in Learning Hours
GS Driver Training allows you to attend the C1 7 Hour Course at different times, such as part-time training course, full-time training course and weekend training course. These timings are dependent upon you at your convenience.
Additional Courses
Additional courses are those which are provided to you with the important course. Likewise, additional courses are provided to you with the C1 7 Hour Course.
Valuable Prices
Join the C1 7 Hour Course from GS Driver Training then you will get the best results at very fair prices. GS Driver Training is pocket friendly as we give you the best quality services at very reasonable prices.
Professional Instructors
If you are looking to become a professional driver then you are at the right place, GS Driver Training has their best instructors who give their best to guide you.