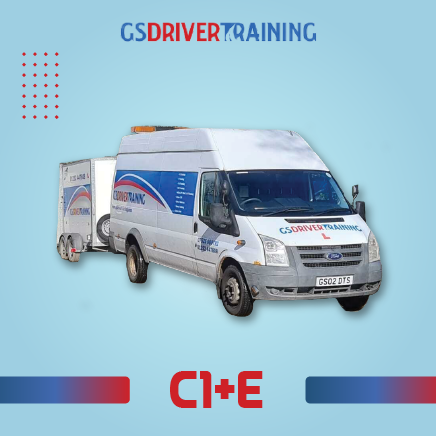 C1 7 Hour Course - Additions (C1+E)
£868.00
£868.00
(

In stock

)
Description -
Comprehensive C1 7 Hour Course: We provide a comprehensive C1 7-hour course that focuses on C1+E additions, providing you with the required skills to operate large goods vehicles with trailers.
Expert Instructors: Our training course is led by trained and professional instructors who have in-depth knowledge of C1+E vehicles. They will guide you via the theoretical and practical aspects of the course, ensuring you acquire confidence and ability.
Practical Training: The training course includes hands-on practical training, permitting you to apply the knowledge gained in real-life scenarios. You will learn essential methods for coupling and uncoupling trailers, maneuvering in various environments, and safely driving C1+E vehicles.
Flexible Timing: We understand the importance of flexibility in Timing your training. We provide different course dates and times to accommodate your availability, making it easier for you to fit the C1 7-hour course into your busy life.
Reasonable Pricing: Our C1 7-hour course comes at a competitive and competitive price, providing superior value for the quality training you will acquire.
Career Opportunities: Achieving the C1+E driving license opens up new profession opportunities in the logistics and transportation industry, giving you a competitive edge in seeking your desired profession.