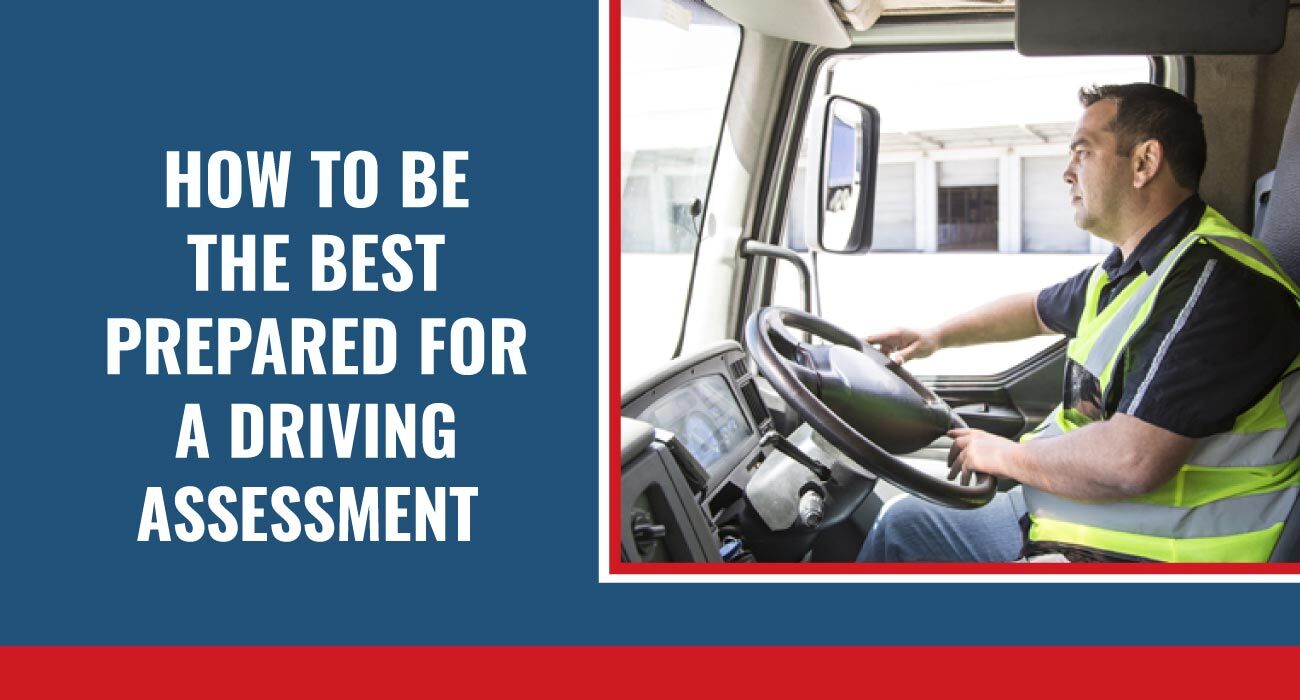 Have you decided that a career in driving would be a good choice for you? Or have you already been working in the industry and are looking to upgrade your license? Whichever it may be, we're sure you would like to be as prepared as you can be in order to pass all testing and further or begin your new career as quickly as possible. You want to make sure that you choose a reputable training facility that offers all the knowledge and experience you will need to succeed in the workforce. Let's take a look at what is involved to ensure you will be the most prepared you can be for your driving assessment.
Know the level of licensing you're going for - and what specifics should be expected. Doing a bit of research about how you'll be tested means you'll show up with the right mindset and with a bit more confidence. You're bound to be more nervous if it feels like you're entering the unknown. Here are the basics:
Levels of Licensing
C1 class 3 License - This license allows you to drive a vehicle that is up to 7.5 tonnes. For this license, you will need to be over the age of 18 and be in possession of a manual-geared car license.
C class 2 license - This license allows you to drive a rigid vehicle that is up to 32 tonnes. You will also need to be over 18 and have a manual-geared car license before training for this license. 

HGV/LVG Class 1 (C+E License) - This license allows you to operate all heavy goods trucks and lorries including ones with a double trailer over 3.5 tonnes. To be eligible for an HGV licence you have to be over the age of 18, receive the Competent Person Card (CPC). This includes having to pass the theory and practical test. In order to pass your practical testing, you will need to complete at least 35 hours of training. The CPC lasts for 5 years and will have to be renewed every 5 years up to the age of 65 when it will then have to be renewed every year.
Required Testing
The theory test. You are able to take the theory test on any weekday and there is a fee you will need to pay. There are 100 multiple choice questions and in order to pass, you must answer at least 85 of them correctly.
C1 Hazard Perception Test. For this test, you will be shown 19 one-minute videos that show 20 hazards, and you will be expected to point out a hazard as soon as you see it happening. You will have to have a final test score of at least 67 out of 100 in order to pass this test.
LGV C1 Practical Driving Test. For the driver's test, you will have to drive continuously for 1 hour with an instructor, responding to some request and then you will have 10 minutes of driving independently.
How much does HGV testing cost in the UK?
Of course, you will want to be prepared for your driver's testing by having the money to complete everything. If you want to save up first, this is a great choice, however, most training you will find is affordable.
Training for your HGV test will be your biggest investment and can go up to 2000 pounds. This is why you want to make sure you've chosen the right and most experienced driver training in the UK. The HGV  driving assessment itself, if you are not paying for it to be included in your training, are typically the following:
Theory Test Part 1: £26
Theory Test Part 2: £11
CPC Certification: £23
Driving Ability Test: £115 on weekdays or £141 onweekends
Practical Test: £55 on weekdays or £63 on weekends.
Before you can start your HGV training you will need to obtain a provisional license. In order to receive your provisional license, you will have to have a medical done and submit both a D2 and D4 form as well as your photocard licence to the DVLA. After you have completed all this you are able to start your training for licensing. Still not sure if training is right for you, we're always here to answer any questions and help you gain a better understanding of what's in store before you make some big decisions.
Want to ensure your licence training puts you in the best position for your upcoming testings? Reach out to only the best HGV and LGV training in the UK - GS Driver Training. Learn more about our services here. 
Also Read: What is the Difference between HGV and LGV
You might be Interested In: