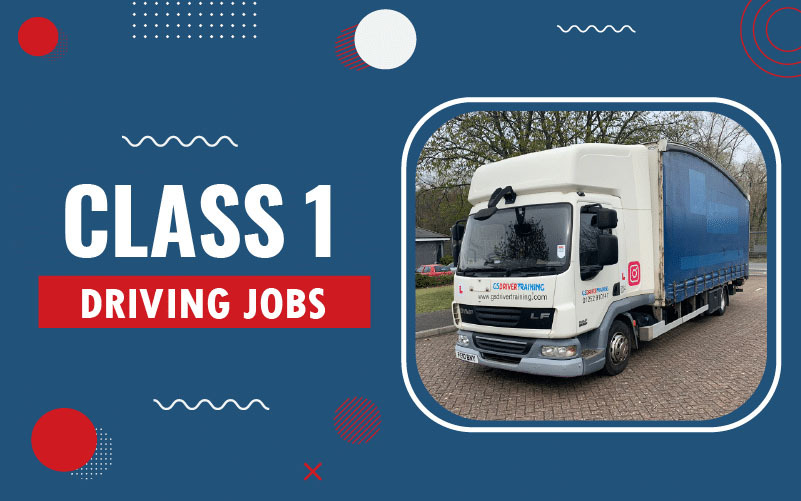 There are many career choices which involve holding a Class 1 driving license. This license is the highest category you can get within HGV driving, meaning you can drive the largest weight vehicles. There are many areas within HGV driving, these don't always involve just driving, you may want to consider a career as an instructor.
A job in HGV driving may also mean you get to travel outside the UK or just to get to travel around the UK itself. Different jobs of course come with different pay scales. The pay scale you receive is dependant on the job you decide to opt for. Beginning your HGV career will help you gain experience in the field you are passionate in.
We will continue to discuss career options in this blog so that you can wisely decide the career field you wish to enter according to your interests in driving.
Career Choice as a Driving Instructor
Entering the field of being a driving instructor seems to be the most trending career choice currently. This is ideal for people who have a passion for both teaching and driving. To become an instructor, you will need to have an authorised license to prove you have the correct qualifications and hands-on experience within driving HGV's. Most importantly you need to have held an HGV licence for at least 3 years.
To become a successful instructor, it is ideal to have good and respectful communication skills with a friendly but professional manner. Students need to find you friendly, supportive, and knowledgeable. You will need to keep good hygiene and have a smart appearance. HGV instructing jobs can be part-time as well as full time and the hours can be flexible.
Career Choice as a Tipper Driver
Deciding to opt for a job in the driving industry provides you with a variety of career choices other than just driving. There is always a need for 8 wheeler tipper drivers and is a great area to get into. If you are looking at this career choice it is deal to have a good knowledge of the local area. You will need to hold the relevant driving license and have an up to date CPC (certificate of Professional Competence).
Career Choice as a Class 1 Tramper driver
As discussed above, there are many career choices in the field of class 1 driving jobs. A Class 1 tramper driver will be happy with life on the road and driving long distances. This will be highlighted by the employer when advertising the job.
Basic communication skills are required and important within this role. Polite and respectful behaviour needs to be shown towards customers and co-workers. Being a tramper driver could mean working Saturdays and Sundays along with bank holidays. Usually, the role will be rota based. A class 1 driving license is required along with an up-to-date CPC. 
Overall becoming a Class 1 driver is a great option with the flexibility of driving vehicles weighing over 3500KG with a trailer of 750KG. You will be able explore a range of job opportunities to suit your particular interest. 
Also Read: How to get Commercial Driving Licence
You might be Interested In: