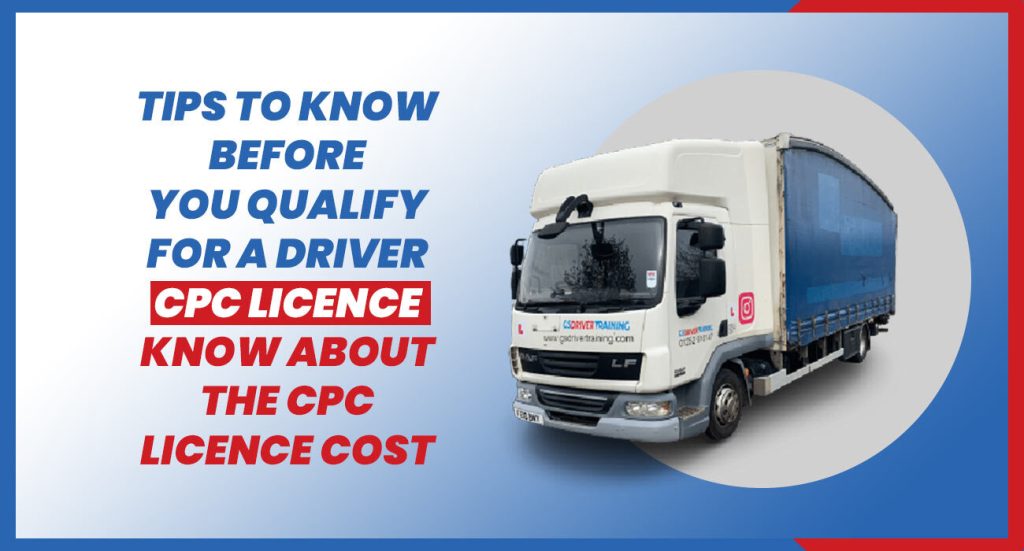 Before qualifying for your Driver CPC (certificate of professional competence), let us know some tips that can help you before and after getting CPC.
Here are some essential things to need to determine to be safe and ready for on-road driving.
The Introduction
Handling heavy goods vehicles can be risky. To reduce danger and keep a professional image in the industry, the UK government introduced the Driver certificate of professional competence in 2008 for coaches and buses. The officials added the same for lorry drivers in the year 2009.
You will find that there are numerous courses for driver CPC. All are to maintain and update the skills and knowledge of bus, coach and lorry drivers.
However, qualifying and maintaining the driver CPC card can be confusing. Knowing how to get a CPC licence is not enough. We are here with some tips to help you to drive safely.
1. Clarification on CPC Licence
The first thing you must clear up is if you want a driver's CPC licence. Sometimes people get confused if they need a CPC licence or not.
Check whether you need a driver CPC card or not. If you want to drive your HGV for personal use, then you don't need this card. If you want to do a job as an HGV driver, you cannot drive without this card.
The rule set by the UK Government for Driver CPC is:
You need the CPC card if you are professionally driving a coach, bus or lorry. If driving an HGV is the foremost part of your job, you must have a Driver CPC.
It is uncertain, but there are exceptions too. It is worth digging into it and understanding the rules for exceptional cases.
2. Stay Updated with New Rules
Once you qualify for a coach, lorry or minibus, passing driver CPC (certificate of professional competence) is essential to work as an HGV driver.
Earn your initial Driver CPC qualification by passing a computer-based short practical test. It is after you qualify for the theory and practical test required to get your driver's licence.
You need to update the licence with regular training. You might be able to skip ahead to the periodic training depending on when you completed your test(s).
3. Periodic Training
The purpose of periodic training is to prevent combat skills and knowledge and maintain a high standard of driving for Heavy goods vehicle drivers.
After every five years, you must complete 35 hours of structured CPC training to keep your Driver CPC.
You can complete the training anytime. Also, you can spread it out over five years or even finish it all at once. Whatever suits you the most.
You won't be permitted to drive for hire until you have completed all 35 hours of training, but if you don't finish it by the 5-year deadline. You will not be able to complete your work with such effectiveness!
So these are the three tips you need to know about a driver's CPC before you give its test.
Also Read: How to Get Your CPC Card
You might be Interested In: