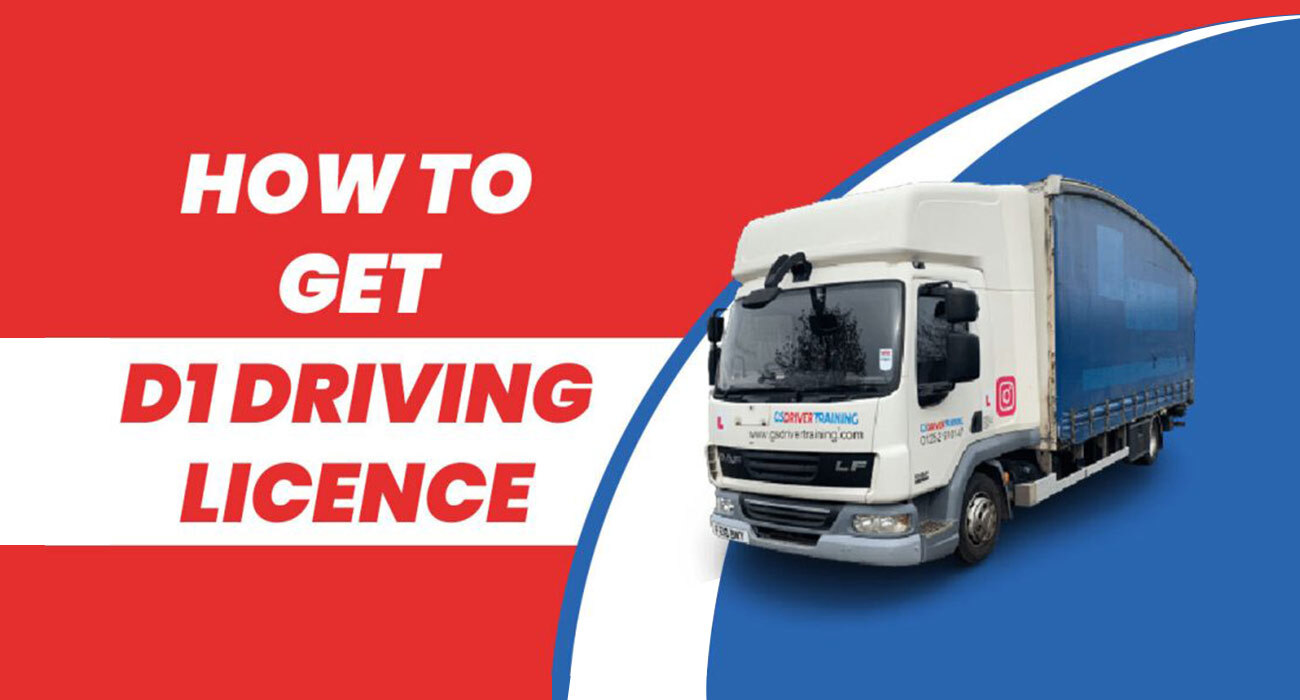 If you already own a minibus or are thinking of hiring on a day, weekly or contract basis, a D1 driving licence should be on the top of the to-do list for the month. So now, if you are already familiar with the D1 driving licence, you might know that some training centres might want their trainee to have a couple of things in mind. It can include 'what is a D1 Driving licence?', 'how to get one?' and all the other minor details.
Here is the information you might need before you join your licence training course.
What is a D1 Driving Licence?
If you are eager to drive a minibus with 9 to 16 passengers, you will need a D1 driving licence. It is a driving licence category set by the government of the UK for people who want to drive a minibus.
If you want a trailer weighing up to 750kg, you might need a D1+E licence. The weight of the trailer and minibus together should not exceed 12,000kg. The length of the minibus can be around 8 meters. You need to be 21 years old and should have a full category B licence (Car Driving Licence).

How to obtain a D1 Driving Licence the right way?
You will be delighted to know that it is not tough to get a D1 driving licence. Here are the steps to go after:
The first thing you need to make sure of is you have your Driver CPC (Certificate of Professional Competence).
Now you need to fill out the form for the D1 provisional licence. (You will find these forms on the online platform of Government DVLA)
Once you are through your provisional licence requirements, you need to qualify for the medical examination.
You need to get forms D2 and D4 filled by a doctor and then submit them to the DVLA. 
This medical test is done to make sure you are fit to drive a minibus or not.
After qualifying for the medical test, you will have to sit for your theory test. 
It has two parts. 
The first paper is of multiple choice questions, and the second is about hazard perception. 
You need to qualify both to reach the practical tests.
Now when you have qualified for the theory test, you will have to book a practical test and clear it.
These are the steps you need to keep in mind. Failing in any of the exams can be bad for you. Once you are through this, you will receive your licence at the address mentioned on your car driving licence.
Other details about the D1 Driving Licence
The minibus should be used for social purposes only by a non-commercial body.
The age of the driver should be 21 and should have a car licence for at least two years.
The maximum weight of the minibus can be around 3.5 tonnes. It can be up to 4.24 tonnes if you have
added some extra equipment to carry the passengers.
If your age is 70 or above, you will have to make a special application to meet the higher medical standards.
So these are a few questions to note down that any trainer can ask before letting you into their training school. Also, this information is very basic, and a person obtaining a D1 driving licence should be aware of all this. Now with all the information, you can answer everything correctly and take the training from the best driver training school.
Also Read: How to get Commercial Driving Licence in UK
You might be Interested In: