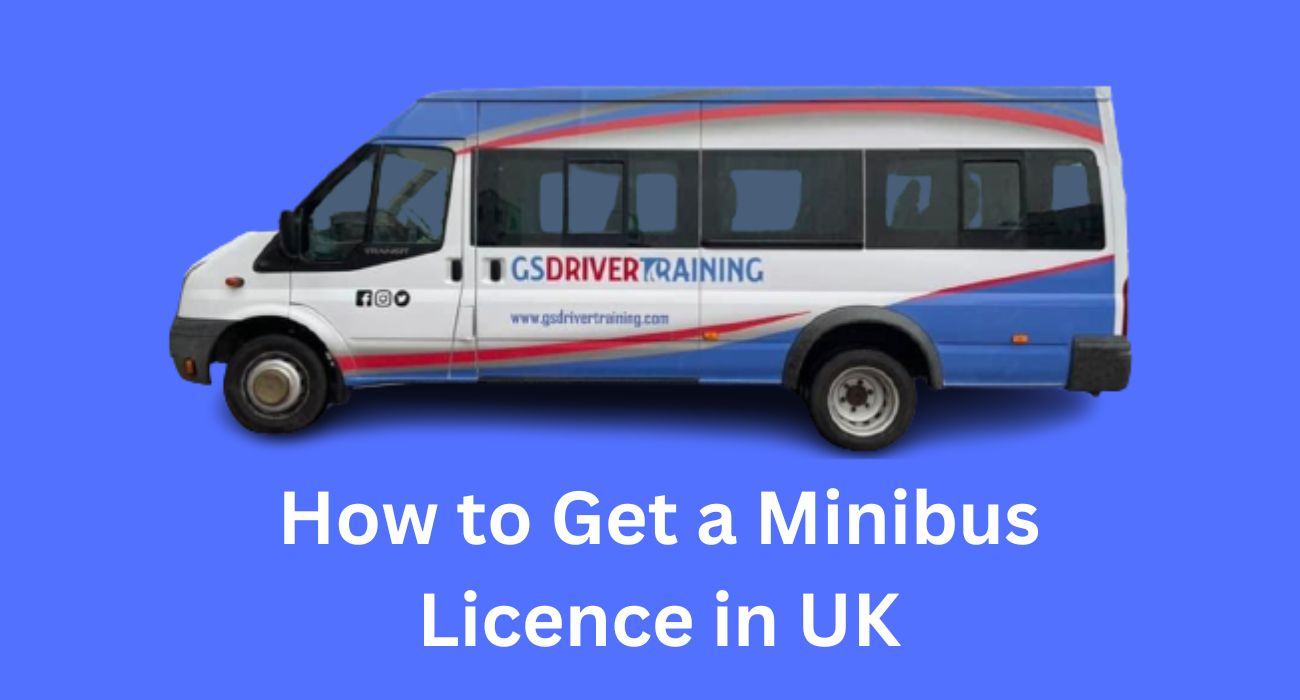 If you want to get your Minibus Licence or D1 licence, then you have to pass your medical test, theory test and most importantly your practical test. This D1 licence allows you to drive a minibus. Your Minibus Licence allows you to drive with 16 passengers and the total length of the minibus is 8 meters. Before applying to the Minibus Licence make sure to choose one category, in which you will get the full information about the HGV and buses. For the further process of the Minibus Licence, you have to fill out D2 and D4 forms.
D4 form for the Minibus Licence
This D4 form is filled by your doctor, in which the check up report of your eyesight will be included. Some medical tests are performed by the doctor to check whether you are medically fit or not. This D4 form has no fee charges, but your doctor and optician can charge you.
D2 Form For The Minibus Licence
You can receive multiple provisional entitlements in addition to the one you ask for, depending on the provisional license type you select on form D2. The categories for the Minibus Licence are C, C or C1+E, D or D1.
How Much Time Does DVLA Take to Provide a Minibus Licence
It hardly takes 3 weeks, but if your personal details or your medical reports need a cross check then it will take some time.
How Can I Drive a Minibus
If you want to drive a Minibus then you have to follow certain criteria:
Make sure that you have your car driving licence.
Your age should be 21 or above.
Only 16 passengers are allowed in your Minibus.
Your driving licence should have been issued to you for at least the last 2 years.
The total weight of your Minibus should not be increased from 3.5 tonnes.
Make sure that towing a trailer is not allowed to you.
You can't make money while driving a Minibus.
Make sure to drive a minibus for the social and non-commercial services.
Frequently Asked Questions
Do I Need a Special Licence To Drive a Minibus in UK?
It is mandatory to have your driving licence with you, without the minibus licence you can also drive buses but under certain conditions. Minibus drivers with 16 passengers need a PCV licence in the D1 category or D category.
What is a D1 License UK?
The D1 licence allows you to drive the minibus with 9 to 16 passengers. This will also allow you to drive a vehicle with a specific length of 8 meters, you can also tow a trailer that weighs between 750kg.
Can I Drive a 12 Seater Minibus in UK?
Yes, you can drive a 12 seater minibus with your normal licence. Those people who successfully passed their test and got their driving licence before 1 January 1997 can count under D1 the category. This will allow them to drive a 16 seater minibus.
How Heavy is a Minibus?
The total weight of your Minibus should not be increased from 3.5 tonnes.
What Are The Rules for Bus Drivers in UK?
You may not travel for longer than 7 hours and 45 minutes if your workday is 8 hours 30 minutes or longer. Additionally, you must take breaks that total at least 45 minutes. You must take an additional break after working more than 8 hours 30 minutes. The extended break must last at least 30 minutes.
Also Read: How to get a HGV Licence
You might be Interested In: