Are you looking for the best LGV/HGV driver training and PCV Driver training courses in London, because of its broader scope. So, with GS Driver Training you've reached the right place to learn and enhance your driving skills.
At affordable costs, we provide you with the best instructors. Our instructors are certified and have professional experience in commercial vehicle training. GS Driver Training assists you with all the requirements needed to pass the test.
Why Choose GS Driver Training, London?
GS Driver Training is always focused on the customers, as we think that customers' opinions and references are the most important aspect of any organisation. This demonstrates that we deliver the best LGV/HGV Driver Training and PCV Driver training in London. Some of the key factors which make us best are:
Our training lets you pass the test on the first attempt.
Get the best career advice with us.
We provide high-quality services at reasonable costs.
Professional HGV/LGV Driver Training, London
There are various types of training required to get a particular HGV licence.Majorly the commercial vehicles are divided into four major categories are listed:
C1 Driver Training
C1 Driver Training is a must requirement if you wish to drive vehicles that weigh between 3,500 and 7,500kg MAM (Maximum Authorised Mass) with a trailer up to 750kg.
C1+E Driver Training
C1 + E driving licence allows you to drive C1 category vehicles with an additional trailer that weighs over 750kg. The overall combined MAM (Maximum Authorised Mass) of both cannot exceed 12,000kg.
C+E Driver Training
Category C+E driving licence requires proper training so that you can drive category C vehicles with an additional trailer that is over 750kg.
C Driver Training
In terms of a C driving licence, you need to pursue proper C driver training specified as per the government rules. With this licence type, you can drive vehicles that usually weigh over 3,500kg that is with a trailer up to 750kg MAM (Maximum Authorised Mass).
Eligibility Criteria to get LGV/HGV Driver Training
If you are over the age of 18 then only you are eligible for an HGV licence. Driving such large and rigid vehicles is not easy, to earn the licence and stay safe, you'll need proper training from an institution that is government authorised.GS Driver Training provides you with complete learning from basic training to expert support. Before you get behind the wheel, you must first obtain a mandatory learning licence.
Documents Required for LGV/HGV Licence
Another major step is to manage the documentation so that things get in place appropriately.
You require a document for your address proof.
Age proof Document.
Concerned forms
Passport-size photographs.
The mandatory application fee.
Once you submit your documents, you will be tested before you get the HGV licence. The tests consist of a theory exam and a practical exam in which your knowledge and practical skills are examined. GS Driver Training is the best LGV/HGV Driver Training school in London providing you with the complete assistance required for the same.
Frequently Asked Questions
In general, a person must first determine the type of HGV licence they wish to pursue. Once the licence type has been determined, you can investigate the various wages associated with each licence type. Because earnings are determined by the sort of licence you select as well as the city in which you will be driving.
Overall, there are various costs included in this respect that are based on the HGV driver Training cost and
HGV licence cost
. You need to work through things appropriately to have better results.
Firstly, you need to find the appropriate location for the HGV Driver Training. Once you find the Training organisation, Register yourself for the course you wish to. Then you will be trained as per the examination criteria that is the theory training and practical training. Once you clear your training then you are eligible to apply for HGV licence.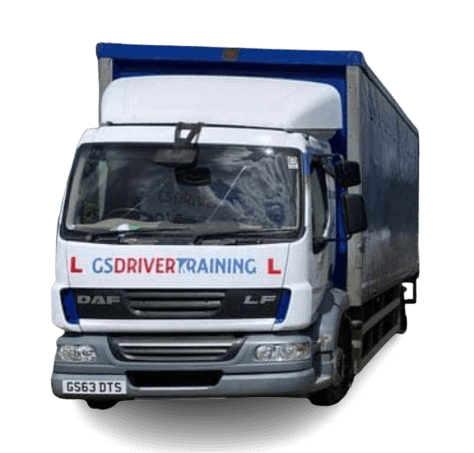 You might be Interested In: