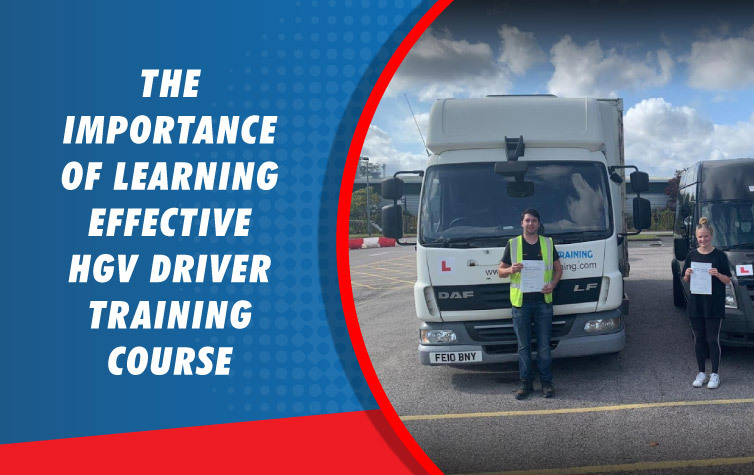 Driving is usually a skill that passes down from one generation to another. As the year passes on, it cannot be estimated how many bad habits can be picked and taught to young drivers. Thus there is a need to take the HGV Driver Training course and learn the basic driving methods. Many drivers can learn the basics of driving behind the wheel. 
hey should need to obey all the traffic signs, how to operate the car, and how to maneuver the car on the road. It is compulsory for all drivers to learn the basics of driving methods. And for doing it well, there is a need to take a safe driving course.
It may be a great idea to spend time on learning the techniques of driving methods. If drivers are not been taught well to learning the driving techniques then it can create a problem for them. It is compulsory for every driver to do the practice of driving a car on road and handle the situations well.
Here are been define the importance of learning an effective HGV Driver training course:
1: Well-Trained Drivers make accidents less likely:
Driver training help in minimizing the risks in a lot of ways like adapting the 

While being on the road, the drivers can encounter anything like a faulty poor vehicle, bad weather conditions, heavy traffic, etc. Their life is all time on risk but with a proper driver training course, they can make aware of all these factors.
2: It improves fleet integrity:
If your business is founded on fleet management, then it will help in providing well-trained drivers. Also, it operates the vehicle safely on the road. It makes your vehicle in prime condition. With the driver training course, you can maintain vehicles properly and get assurance that it will prevent accidents from happening.
Drivers who are well-trained prevent any road accidents from happening. People who went through from HGV Driver Training Course can learn how to handle difficult situations. It also leads to savings. The businesses will be able to spend a lot of money on vehicle repairs and replacements.
3: Teaches important skills:
You can learn more than driving rather than to make a vehicle go forward. The time when you go behind the vehicle, there are more elements and factors that you need to take into account. The HGV Driver Training helps in understanding all the basic elements and ensures your safety.
The training covers all driving skills and knowledge so you won't be at risk. Driver training is necessary for everyone. The ones who are looking to do driver training should need to invest in proper driver training school. Most of the people learn an important driving lesson as:
Traffic laws.
Turning how to change lanes
Duties and responsibilities of a driver.
Rights of pedestrians.
Proper parking.
Driving on freeways and highways.
Also Read: HGV Training Cost 
You might be Interested In: