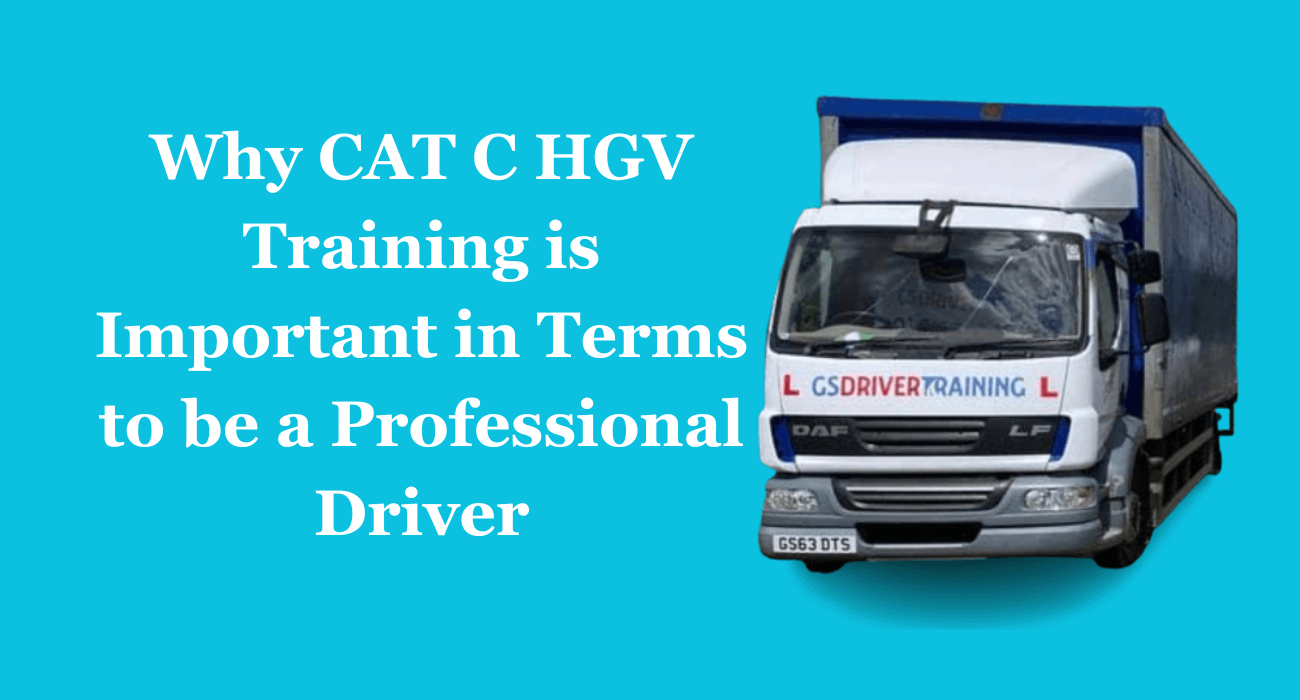 The primary goal of the CAT C HGV Training is to enable drivers to operate heavy goods vehicles on the road at their very best. After you have completed the HGV Cat C Licence Training, your instructor will help you with the last section of the HGV driving exam.
An HGV driver needs to be well-prepared, knowledgeable and focused. With this, you can be successful in your work. Why CAT C HGV Training is required to become a qualified HGV driver is a question that every driver has.
In addition, the cost of your HGV training may differ, and the government sets the price of your Class 2 licence (for additional information, visit the UK government website).
If you make a mistake, don't think about it too much; just go on to the next task. Proceed and concentrate on doing the remaining duties effectively. You should be able to pass the test and quickly receive your HGV licence with the help of excellent coaching and refined driving techniques.

Why is passing each test a requirement? These are some examples of how training can help you achieve CAT C HGV Training certification in the future.
The straightforward directions are to check that everything is in working order, adjust the mirrors to your preference, and buckle up. The person assessing you can be impressed by these seemingly insignificant details.
When operating a heavy goods vehicle (HGV), you can choose clothing that fits you well with the help of qualified LGV Cat C training. If you are not at ease enough to focus on your motivation during the exam, you will not be able to give your best effort.
One technique to help you focus better during your workout is to turn off your cell phone and other distracting devices.
Owing to specific instruction and experience, you ought to be able to recollect the rules and regulations you drive by. observing your lane, obeying the posted speed limits, etc.
You learn during training how important it is to think through your actions before taking them. Heavy cars usually require longer stopping distances, so it's important to plan your brakes and parking locations while maintaining a close eye on the road. Not to add the unexpected incapacity to release pressure breaks, which causes uncertainty for the test-takers.
By getting to know the local exam site, you will be able to predict your test course to some degree.
You will master the art of getting into and out of the car throughout the training. Use the handrails and face forward at all times. Make sure you have three points of contact when getting in and out of the truck.
The driving strategies that you acquire during your LGV Cat C training will help you do better on the test. You'll be an expert at parking, accelerating, and reversing your vehicle.
Conclusion:- 
The above information covers how effectively CAT C HGV Training plays a defining role for those who want to become an HGV driver. For this all you need is to be focused towards your goal, your vision should be clear while driving a rigid vehicle on the road.  
Always keep in mind that you have to be confident if you want to be a professional driver. You can enroll yourself at GS Driver Training because here you will get top-notch experienced instructors who guide you in every way so that you will become a professional HGV driver.
Also Read : What is Included in the HGV Licence Training, U K
You might be Interested In: