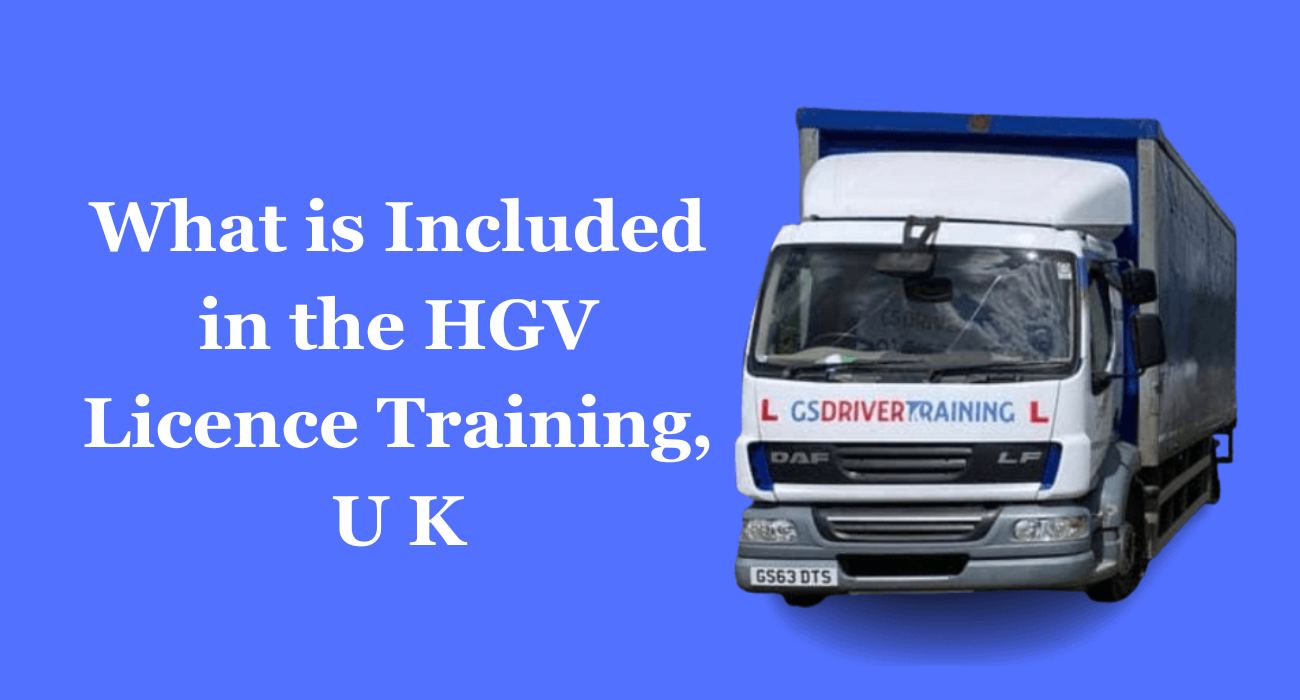 In the HGV Licence Training, you will learn about how to drive HGV vehicles on the road with the proper focus and concentration. To get your HGV Licence first you have to go through with the HGV Licence Training. For this, you have to face some medical rounds and some theory & practical tests. Once you clear all the essential things you will be authorized by the government to drive any kind of LGV/HGV vehicle with proper rules and regulations.
If you like to apply to GS Driver Training for the HGV Licence Training, you must submit the required paperwork. You must submit the original paperwork that was issued by the UK government for this. You can take your medical test after your paperwork has been properly verified. You can proceed with the HGV Licence Training if you pass your medical exam.  

Courses that are Included in the HGV Licence Training
C+E Fast Track
You must obtain your CAT C licence before applying for a C+E or CAT C licence. You will receive a lot of useful and distinctive courses from GS Driver Training. The quickest route to obtaining your CAT C and C+E licence is through our C+E Fast Track training course.
CAT C
You may operate a vehicle weighing more than or about 3500 kg with this CAT C training course, and you can also operate a trailer weighing up to 750 kg. The vehicles covered in this CAT C course are referred to as rigid-body vehicles. You will receive the greatest training possible from knowledgeable instructors at GS Driver Training.
CAT C+E
You can drive an LGV truck weighing more than 3500 kg and operate a trailer weighing more than 750 kg if you complete the CAT C+E training course. You've come to the right place if you want to pursue a profession in driving. GS Driver Training provides the greatest course that will increase your confidence and improve your driving abilities.
CAT C1
With CAT C1, you can operate an LGV vehicle weighing between 3500 and 7500 kg. It is possible to tow a trailer behind an LGV car, although the trailer's weight shouldn't be raised above 750 kg.  
CAT C1+E
You can operate a vehicle weighing between 3500 and 7500 kg with the aid of this CAT C1+E licence. Additionally, you are capable of simultaneously handling a trailer that weighs more than 750 kg.
Must Read Driver CPC Course with CPC Modules 2 & 4
CPC card is all about giving clarity to the government that you completed your practical as well as theory test under the legal rules and regulations. If you are looking to drive rigid LGV vehicles like trucks, trailers and lorries, then you have to carry your CPC certificate with you because if the government finds you without the CPC card then the high amount will be charged to you as fine. So keep in mind to always carry the updated CPC card with you while driving a vehicle on the road.
CPC Module 2
The theory test is the main focus of the module 2 course. This theory test will only take ninety minutes to complete. There will be six or seven case studies in this test that you must answer. You must receive high grades. The basis for every query is LGV/HGV.
CPC Module 4
The practical test is the main focus of this CPC module 4. There are some "show me-tell me" questions in this practical test, for which you must provide the solutions. This test lasts for a whole day, so both your instruction and your practical exam take place at the same time. To pass, you only need to receive at least 85 out of 100 points.
Also Read: Top Tips for Completing Your HGV Training
You might be Interested In: