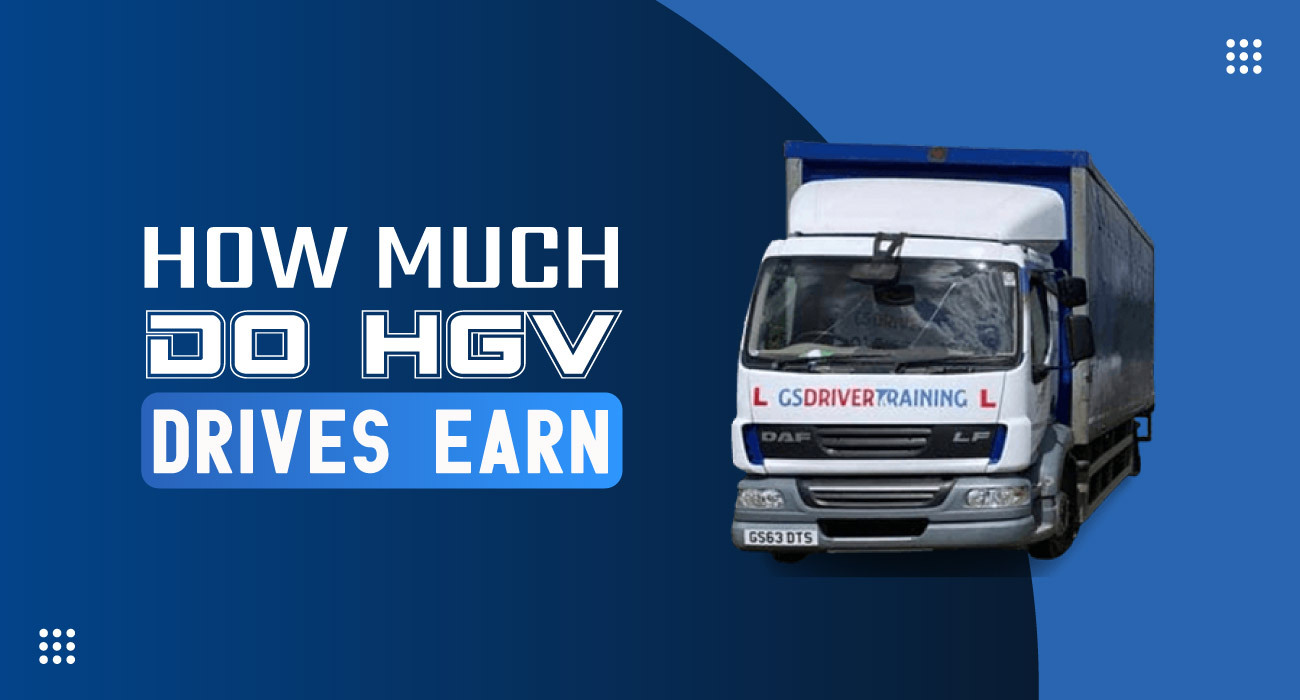 Are you wondering that how much do HGV Drivers earn? If so, then there is no short answer to this question as its answer completely depends on the level of training that you have reached, the type of goods that you are transporting, the distances that you will be traveling, and the area where you will be working.
Usually, the range of wages that you can expect for different HGV driving jobs ranges from a low of £23,000 to a high of £37,000 with an average earning of around £30,000. Jobs have also been constantly available as there is a shortage of HGV drivers at all levels. Thus, you will find plenty of work no matter what level of training you will reach.
At the lower end of the hourly rate scale, you can get $10 per hour and it also requires a Cat C licence i.e the lowest level of HGV training. All the drivers must need to acquire this licence for driving large good vehicles and then they can only progress to the higher levels.
To acquire a Category C licence, you have to undergo a practical as well as theory test. Drivers with class 1 licence also known as Cat C+E can drive vehicles of up to 32 tonnes in weight. With this type of licence, the drivers can expect to command between £10.50 and £15 per hour for delivery logistics.

How HGV Drivers can earn a higher wage?
If you are a trainee driver then the earning power that you can have is in your hands. In order to increase your wage, you simply need to increase the level of your training which means that you have to transport larger loads. 
Moreover, the company will also pay an extra amount to the drivers who can move the large goods. Also, it's not only about training and licences, you will also find that having a few years of experience can make you more attractive as an employer.
This simply means that your earnings can also get increased for your added time and experience behind the wheel. By knowing that the goods are in the hands of someone who has been on the road for several years can make employers feel comfortable. Also, the company will pay you extra so that you can earn the biggest wages.
You just simply need to work and act responsibly and then you will start to find that you can obtain financial rewards for your dedication and hard work. It is well documented that across most career paths evolves a high level of ability as well as training that will correspond into a salary and thus is reflective of these skills acquired.
Both age and experience are key competencies and can ensure drivers that they will get a good wage. Goods that you will carry can also be a factor in how much do HGV drivers earn. The truckers who are specialized in the transportation of specific goods can earn a good source of income.
Transporting some products will offer a high rate of pay whereas the common products are often paid less. If you are master in transporting high goods and services then it can also increase your job security.
What's the average wage for a HGV driver?
The statistics show that the HGV Drivers can earn at least $27,360. However, many truckers who have just started their career in HGV Training industry receives lower salary than this. It can also be possible that the HGV driver wages increase faster depending upon their work and dedication. Also, the drivers can receive $20 per hour up to a $100 shift bonus.
How long does it take to become an HGV Driver?
Being a lorry driver is usually not an easy task. It takes guts to drive large heavy vehicles and you need to alone carry the load of both importing and exporting goods for the company. Acquiring the licence for doing this job might challenge your patience. But here the question is that how long it takes exactly on becoming an HGV driver.
1: Getting a licence:
Usually, it takes an average of 6-8 weeks to get a licence to drive an HGV truck. Like every official processing, the first stage is to go through a medical exam. It is an essential part that considers you will have to be perfect before undergoing practical training. However, if you ask that is there is any way of making this process faster than the answer is no.  The one who wants to apply in this field then they must have to start from scratch and also you cannot finish the process if there are any incomplete requirements.
2: Practical driver Training:
If you have passed all the required given theory tests then the next thing that you need to do is to accomplish facing the practical training and testing. This part of the application mainly depends on your age as well as experience. In this part, you will heavily rely on your basic street knowledge, as well as your determination. 
This type of training course usually gets delivered over a 5 period but many companies provide this training for a number of days depending on your needs and requirements. In this phase, it will not only test your driving capabilities but also allows you to test the truck in which you will transport heavy goods and products.
You also need to make sure that all the knowledge that you have acquired will manifest your driving performance. Apart from this, your basic knowledge in driving will also come in handy like checking your brakes, moving away from a stationary position, etc.
You need to remember that you only have about 1.5 hours to impress the company. Also, you need to ensure that only 15 minor faults are allowed to be continued otherwise you will get fail completely.
How much do HGV 1 drivers earn?
According to a study, the average salary of HGV 1 drivers is around 31,000 GBP. The salary of HGV drivers depends upon certain factors including experience, education, area, company.
Is HGV driving a good job in 2022?
Yes, HGV driving is a good job in 2023. HGV drivers are paid well. For becoming an HGV driver, one has to undergo HGV driver training. HGV drivers with more than 10 years of experience can start their own driving school. So, HGV driving is good as a career choice in 2023.
How much do Class 2 HGV drivers earn?
According to a study, HGV Class 2 drivers have an average salary of around 25,000 GBP. The earnings of Class 2 HGV drivers depend upon certain factors including experience, location, company, industry.
Is HGV driving stressful?
HGV driving is often an exhausting task as the drivers have to spend a lot of time on the road. This can lead to a high level of stress and anxiety among the drivers. So, if you are thinking of becoming an HGV driver, you should be physically as well as mentally strong.
Conclusion: It is true that like every other profession, training plays a big role in career development in the transport industry. The more training you will do, the more skills you will learn, and the more likely you will increase your earning potential. 
Also Read: How to get Commercial Driving Licence in UK
You might be Interested In: