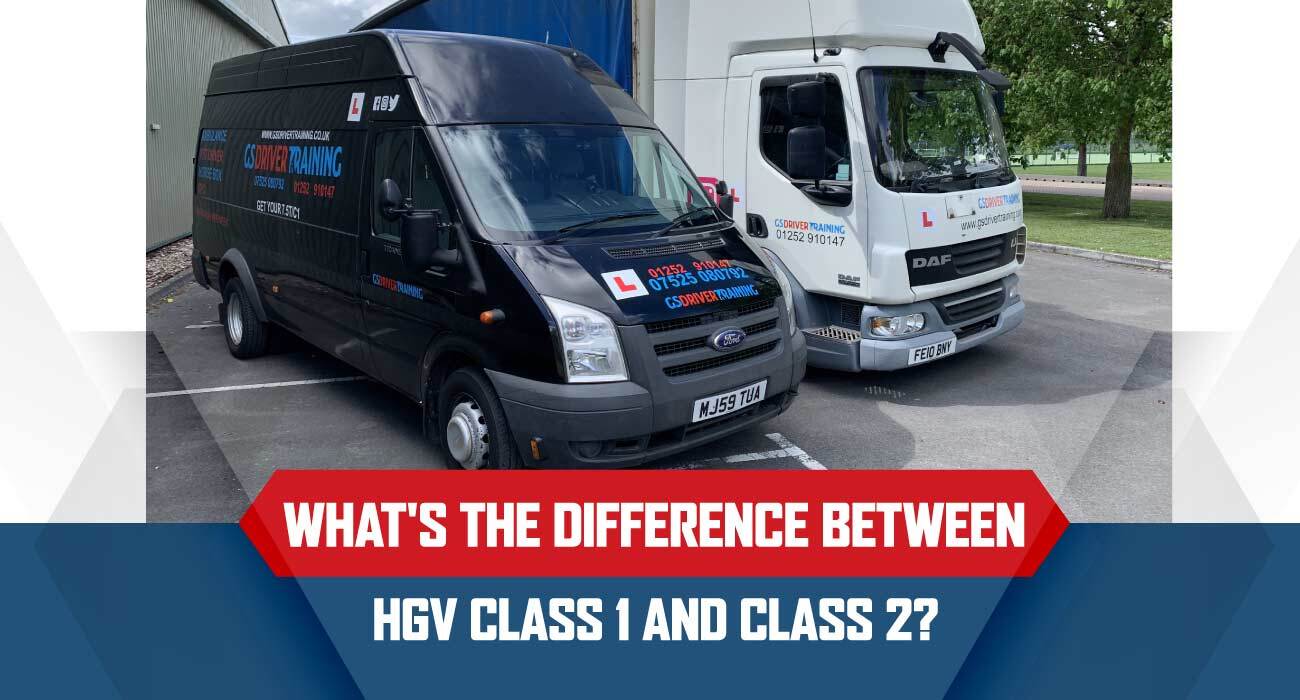 Britain is running short of HGV (Heavy Goods Vehicle) drivers. The shortage stands at approximately 100,000 HGV drivers, making it a daunting task to supply fuel and other essential goods. Payment complications and driver retirement are the two key reasons causing the shortage of HGV drivers in Britain. Other quarters have linked this problem to Brexit issues. However, this indicates that there's a huge demand for HGV drivers in Britain. So if you want to become an HGV (Class 1 or Class 2) driver, there are essential things you need to understand:
HGV Driver Requirements:
You must have heard a little of HGV drivers, but not everyone knows the difference between HGV Class 1 training and HGV Class 2 Training. The difference is—an HGV Class 1 driver drives a category C+E vehicle, i.e. artic or an articulated lorry, while an HGV Class 2 driver drives a category C vehicle, i.e. a rigid. While you can take your class 1 test at the end in many companies, many drivers prefer getting their Class 2 license first before taking the class 1 test. The procedure can be pretty complicated, but we'll break it down for you. 

Let's Take a Look at Various Requirements:
First of all, you must process your provisional HGV licence. To do so, you must be at least 18 years old. At this point, you already have your Class B licence.
Next, you must acquire a D2 form from the DVLA and D4 form, necessary for your provisional HGV licence processing.
All drivers looking to become HGV drivers must pass the medical requirement to become HGV drivers. Fortunately, accessing the D2 form is free. Note that the D4 form outlines your medical history. You must conduct your medical after every five years.
You must pay around £120 to get your medical done. But it would be a lot cheaper if you did your medical at a private company (you'll pay around £50).
Once you've processed your D2 and D4 forms, it takes about three weeks to get your HGV provisional license.
The Process of Getting your HGV Licence
Getting your HGV licence involves four segments. It helps to read more about them to understand what's expected:
PART 1: 
Part 1 features two parts: 
Part 1A: It's essentially a theory test featuring 100 multiple-choice questions. You must answer all of them and score 85 or more to pass the test. Also, you have to pay £26 to take the test. 
Part 1B: It's a hazard perception test with 100 questions. Since they're video questions, examiners expect you to spot the hazard. The Pass mark is 67 or more out of 100. The test costs £11.
PART 2: This part covers your CPC case studies. You have to pay £23 to undertake them.
PART 3: This is the actual HGV driving test costing around £115. But when you include lessons, it could cost around £1200. The training takes four days, with the HGV driving test coming on the 5th day. Once you're done with this training, you'll have your HGV license, but you'll not be allowed to drive until you pass part 4. 
PART 4: This practical demonstration involves checking, running, and operating the vehicle. It costs £55, but when you factor in lessons, you will have to pay £190. 
After going through all these parts successfully, you'll have your HGV class 2 licence. You can drive a rigid, but you must get your tacho card to drive commercial class 2 vehicles. Once you pay £32, it will take the DVLA two weeks to process your tacho card. 
If you're eyeing the Class 1 C+E driving licence, you will have to undertake an additional test. The practical test costs £115.
Conclusion
HGV driving is an in-demand sector in Britain. However, depending on the level of experience, HGV drivers can earn more. An HGV Class 2 driver can earn between £7 and £13.50 per hour while a Class 1 driver can earn between £8 and £15 per hour. Scroll up to understand all the various requirements to get you started on this lucrative HGV driving journey.
Also Read: What is the Difference between HGV and LGV
You might be Interested In: