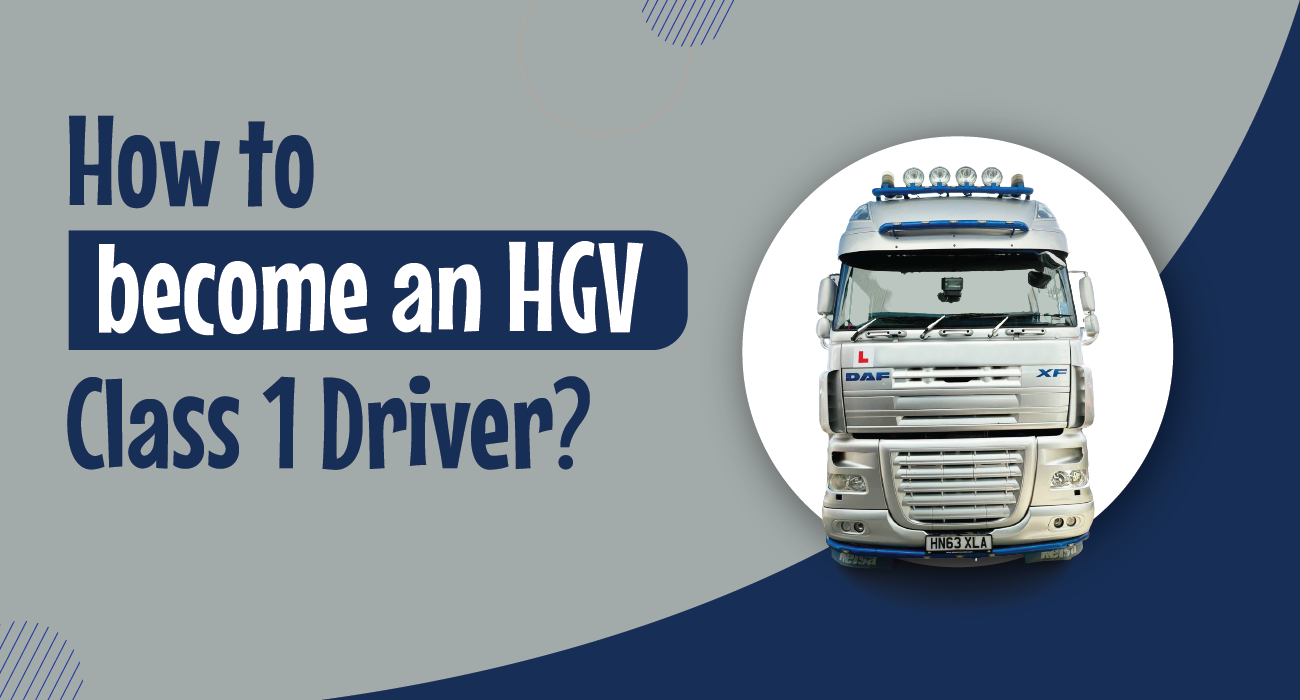 HGV Class 1 is a category within HGV driving. This can also be known as C+E Licence. A Class 1 licence will allow you to drive vehicles that weigh more than 3,400KG and have a detachable trailer of over 750 kg. These are the largest vehicles that you can drive in the HGV industry. There are various steps to be taken to get your Class 1 license. We have detailed these further for you below.
Types of HGV Driving
There are different types of HGV driving, and they are split into categories. These categories are based on the vehicle type and size you want to drive. Please see some examples of the categories below:
C1 License: This type of license is for medium-sized vehicles. You can drive cars between 3500KG and 7500KG with a trailer up to 750KG.
C1+E license: This is an extension of your C1 licence, meaning you can drive C1 category vehicles with a trailer over 750 kg.
Category C license: With this type of license, you can drive vehicles over 3500 kg with a trailer up to 750 kg.
Category CE: You can drive category C licence vehicles with a trailer over 750KG 

Steps to Obtain an HGV Class 1 Driving License
To gain your Class 1 licence, the below steps will need to be taken:
*You must be over the age of 18 years and hold a full driving license.
*A medical check must ensure you are fit and healthy to drive these larger vehicles.
*Following your provisional entitlement being awarded for C+E, you can take your theory tests. One is a multiple-choice test, and the other is a hazard perception test. DVLA
*Once the theory tests have been passed, you can begin practical training followed by the 3a. Reverse test and 3b. practical test
*If there is no prior experience of driving Class 2 vehicles, it is highly recommended some training is completed first for HGV Class 2 before moving on to the C+E arctics.
Overall, having a Class 1 license is a great help to the HGV industry. The driving skills you have to drive large vehicles greatly help the country's economy.
LGV training 
LGV (Large Goods Vehicle) training courses are designed to give those wishing to become professional LGV drivers the knowledge and skills required to become qualified. They provide learners with the theory and practical driving tests to gain the Driver Certificate of Professional Competence (Driver CPC). With the introduction of the EU rules regarding drivers of large goods vehicles, it is now a requirement that all LGV drivers hold the relevant certificates.
On the LGV training courses, learners will cover the basics of safe and fuel-efficient driving in both theory and practical tuition and will include topics such as how to load and secure cargo correctly.
Some courses may include extra modules, such as maintaining diesel and mechanical parts, the theory of defensive driving and understanding the various road traffic laws, regulations, and signs. Upon completing the LGV training course, learners must take a practical driving assessment and complete a 35-hour CPC certification program. Once achieved, the learner will receive certification to drive large goods vehicles. If you are considering becoming an LGV driver, your first step is to take an LGV training course.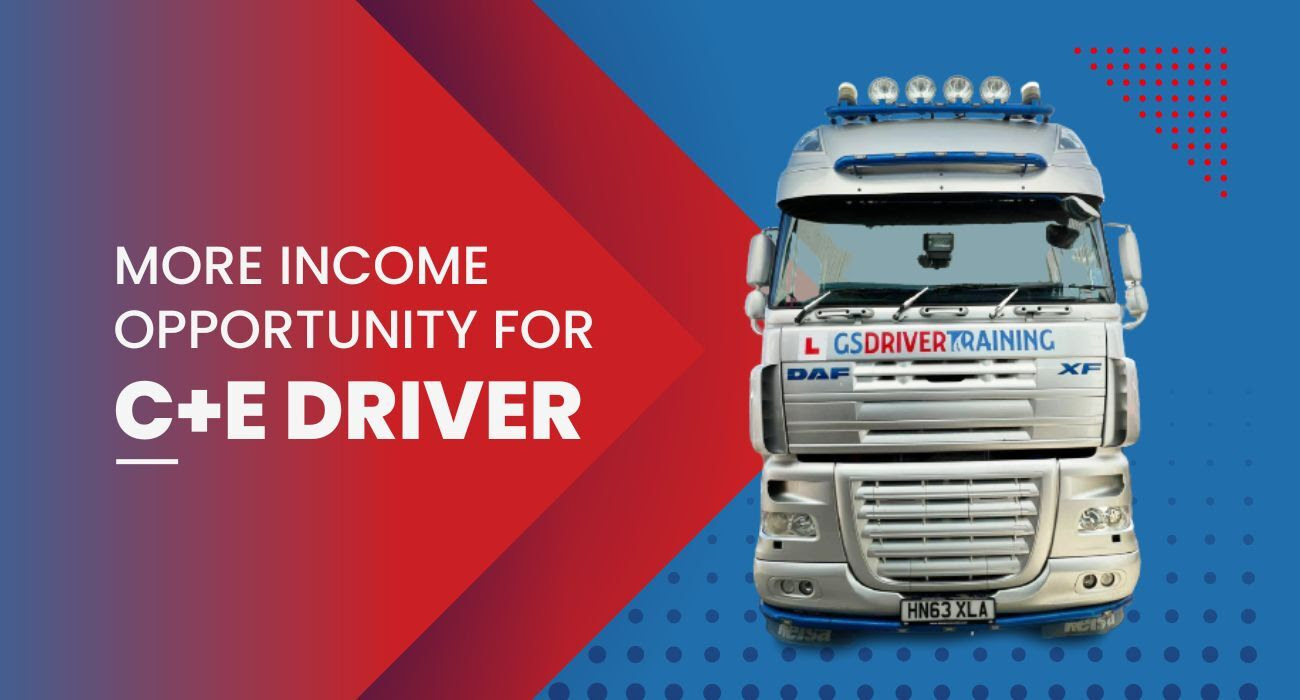 What is Driver CPC? 
Driver CPC (Certificate of Professional Competence) is an initiative by the European Union to improve the safety and professionalism of commercial drivers by ensuring they have access to periodic training. It is a mandatory qualification that all professional taxi, bus and lorry drivers must hold. The staff consists of two elements: Initial Qualification and Periodic Training.
The Initial Qualification must be completed within two years after having passed the relevant driving tests, and this course covers a range of topics, including drivers' hours and working time, fuel efficiency, loading and itinerary planning, security, disability awareness, safe driving and customer service. Once the Initial Qualification is complete, the driver must complete 35 hours of Periodic Training every five years to remain qualified.
This periodic training course is designed to remind drivers of their responsibilities and assist in developing driver skills over time. All professional drivers in the UK must have a Driver CPC to work. Without one, drivers face legal action. Drivers need to keep their Driver CPC up to date to remain compliant.
What is HGV training? 
HGV training is required to drive a Heavy Goods Vehicle (HGV). HGVs are large vehicles designed for transporting goods and need a special driving licence. Drivers must undertake an HGV training course to obtain the necessary support licence. Training centres typically provide such systems, and they will include both theoretical and practical elements of driving. Upon completing the course and passing a driving test, drivers can obtain an HGV driving licence and legally drive HGVs.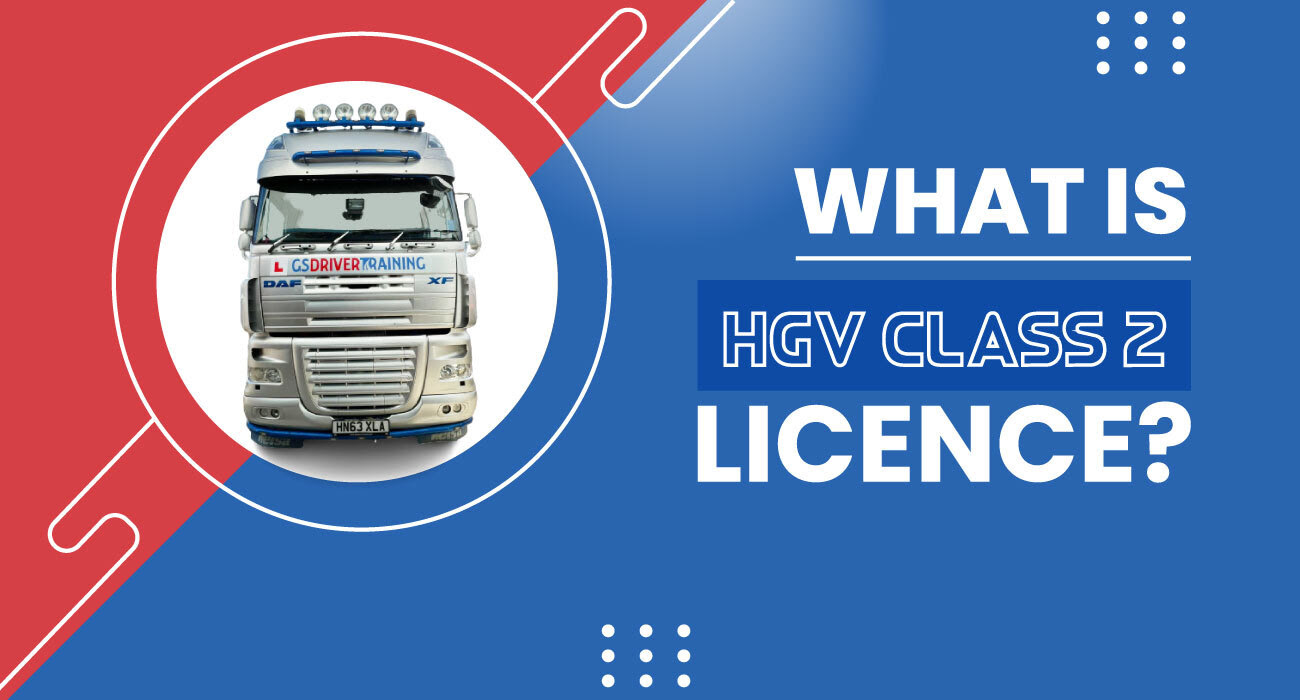 What HGV training courses are there? 
HGV (heavy goods vehicle) training courses are designed to provide drivers with the skills and knowledge necessary to operate HGVs safely. Depending on the type of HGV you wish to drive, there are a variety of courses available covering all types of HGV vehicles, from light vans to larger articulated lorries. Courses can be tailored to individual needs, and experienced trainers will provide valuable information and advice throughout the course.
The most widely recognised and standard HGVs that require a licence are categories C and D. Category C vehicles are the larger lorries with up to 32 tonnes and trailer combinations, and Category D are the smaller buses and coaches that come with a trailer that weighs over 750 kg. Both licence courses will cost around £2000 and take about four weeks to complete.
There is also a Category B+E offered to those who wish to tow caravans or trailers, and the Category C+E for those driving articulated lorries with trailers weighing over 750 kg. Both licences are usually acquired through a separate course, which typically takes about a week and costs around £1000. HGV training is constantly evolving as new technologies and safety regulations are introduced, so enrolling on an up-to-date and relevant course is essential. Doing your research and looking at accredited training providers is recommended.
Q: What is a HGV Class 1 Driving License?
A: A HGV Class 1 Driving License (also known as a Large Goods Vehicle (LGV) Class 1 or Category C+E License) is the permit required to operate larger vehicles, such as lorries and tankers, on public roads in the UK. It is one of the most sought-after commercial licenses in the UK. You will then undergo HGV driver training to get this license.
Q: What is involved in the HGV licence Class 1 training process?
A: To obtain an HGV Class 1 Driving license, you must complete training courses and theory tests across multiple subjects, including safety, mechanical knowledge and first aid. A practical driving assessment must also be conducted to gain the license.
Q: How long does HGV Class 1 Training typically take?
A: The entire HGV Class 1 Training process typically takes around four weeks, including theory and practical elements. However, the actual length of the training can vary depending on the individual and their learning ability.
Q: Can I undertake HGV Class 1 Training online?
A: Most HGV Class 1 Training courses are undertaken in physical classrooms. However, there are also a few online courses available. These courses can be taken remotely. However, you will still need to pass the medical and eye tests and the practical driving assessment.
Q: What is the cost of the HGV Class 1 Training course?
A: The cost of the HGV Class 1 Training course varies depending on the provider and the type of training package. For example, an intensive one-week course can range between £1,400 to £2,500.
Q: What is the duration of the HGV Class 1 Driving Licence?
A: The validity of the HGV Class 1 Driving Licence is five years, after which it must be renewed. During this time, drivers must undergo periodic medical tests to maintain their licenses.
Q: Are there any restrictions when driving with an HGV Class 1 License? Licence: Drivers with an HGV Class 1 Driving Licence are prohibited from driving if their vehicle's total weight is more than 44,000 kg (including a trailer).
Q: How is the LGV Class 1 Driver Training course assessed?
A: The LGV Class 1 Driver Training course is assessed through classroom-based learning and practical driving assessment. Trainees must also pass medical and eye tests to gain a license. The LGV training will take place filled by driving tests.
Q: What information is included on the HGV Class 1 License?
A: The HGV Class 1 License contains the driver's name, address, licence number and expiration date. It also lists the categories of vehicles the driver is qualified to drive.
Q: What jobs are available for a class 1 driver? 
Class 1 drivers, often referred to as HGV Class 1 or Category C+E drivers, have a wide range of employment opportunities in various sectors. Class 1 drivers are qualified to operate the largest and heaviest commercial vehicles on the road, including articulated lorries and heavy goods vehicles (HGVs). Here are some common job opportunities available for Class 1 drivers:
1. Long-Distance Haulage:
- Many Class 1 drivers work in long-distance haulage, transporting goods across the country or even internationally. They may work for large logistics companies, transport firms, or as independent contractors.
2. Freight Transport:
- Class 1 drivers are in high demand for transporting various types of freight, including dry goods, refrigerated items, hazardous materials, and more. They may transport goods to distribution centres, warehouses, factories, and retail locations.
3. Retail Deliveries:
- Some Class 1 drivers work for retail companies, delivering goods directly to stores or distribution centres. This can involve local or regional routes.
4. Food and Beverage Distribution:
- Class 1 drivers may work in the food and beverage industry, transporting products from manufacturers to distribution points or directly to supermarkets and restaurants.
5. Fuel and Petroleum Transportation:
- Drivers in this sector transport petroleum products, such as gasoline and diesel fuel, from refineries to fuel depots, gas stations, and industrial facilities.
6. Waste Management:
- Some Class 1 drivers work in waste management, operating refuse collection vehicles (RCVs) to pick up and transport waste and recyclables.
7. Construction and Heavy Equipment:
- Construction companies may hire Class 1 drivers to transport heavy equipment and machinery to and from construction sites.
8. Agriculture and Farming:
- Agricultural operations often require Class 1 drivers to transport crops, livestock, and equipment. This may involve seasonal work, such as during harvest seasons.
9. Specialised Transport:
- Specialised Class 1 drivers transport unique cargo, such as oversized or overweight loads, construction materials, or delicate and valuable equipment.
10. Car Transport:
- Car transport companies hire Class 1 drivers to transport vehicles, including new cars from manufacturers to dealerships or used cars between locations.
11. Courier and Parcel Delivery:
- Some courier and delivery companies employ Class 1 drivers to handle larger or heavier deliveries.
12. Tanker Transport:
- Tanker drivers specialise in transporting liquids or gases, such as chemicals, petroleum, milk, or food-grade products.
13. Port and Container Transport:
- Ports and shipping companies hire Class 1 drivers to transport containers to and from shipping terminals.
14. Event Logistics:
- Class 1 drivers may work in event logistics, transporting equipment and supplies for concerts, trade shows, and other large-scale events.
15. Self-Employed or Owner-Operators:
- Some Class 1 drivers choose to operate as self-employed or owner-operators, owning and operating their own vehicles and contracting their services to companies. Get careers advice in Wales
It's important to note that the specific job opportunities and requirements for Class 1 drivers can vary depending on factors such as location, experience, endorsements, and the type of goods or materials being transported. Additionally, some roles may require additional qualifications or certifications, such as ADR (for transporting hazardous materials) or specialised training for specific cargo types. Get careers advice in Scotland
You might be Interested In: