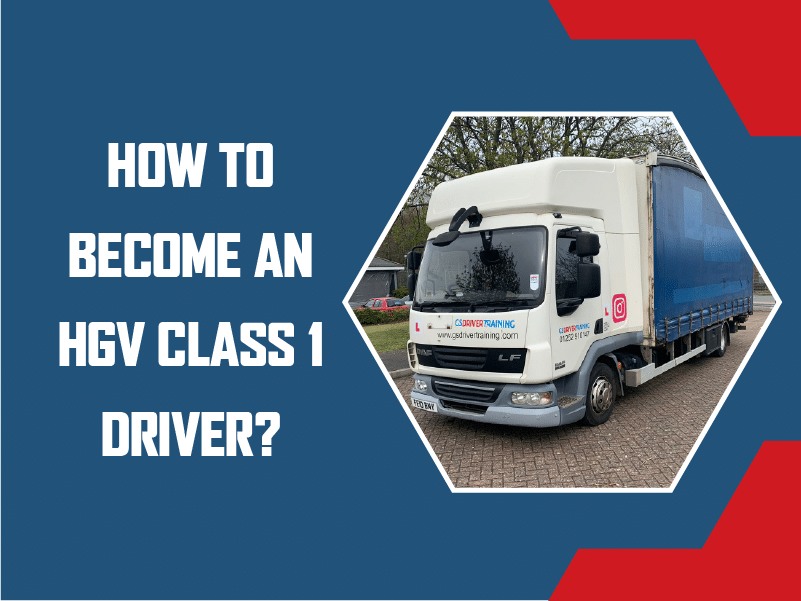 HGV Class 1 is a category within HGV driving. This can also be known as C+E Licence. Having a Class 1 licence will allow you to drive vehicles that weigh more than 3,400KG and have a detachable trailer over 750KG. These are the largest vehicles that you can drive in the HGV industry. There are various steps to be taken to get your Class 1 license, we have detailed these further for you below.
Types of HGV Driving
There are different types of HGV driving, they are splits into categories. These categories are based on the type and size of vehicle you are looking to drive. Please some examples of the categories below: 
C1 License: This type of license is for medium-sized vehicles. You can drive vehicles between 3500KG and 7500KG with a trailer up to 750KG. 
C1+E license: This is an extension of your C1 licence and means you can drive C1 category vehicles with a trailer over 750KG.
Category C license: With this type of license you will be able to drive vehicles over 3500KG with a trailer up to 750KG. 
Category CE: You can drive category C licence vehicles with a trailer over 750KG 
<

Steps to Obtain a HGV Class 1 Drive License
To gain your Class 1 licence, the below steps will need to be taken: 
*You must be over the age of 18 years and hold a full driving license.
*A medical check needs to be undertaken to ensure you are fit and healthy to drive these larger vehicles.
*Following your provisional entitlement being awarded for C+E, you can take your theory tests. One is a multiple choice test and the other a hazard percpetion test.
*Once the theory tests have been passed you can begin practical training followed by the 3a. reverse test and 3b. practical test
*If there is no prior experience of driving Class 2 vehicles, it is highly recommend some training is completed first for HGV Class 2 before moving onto the C+E arctics.
Overall having a Class 1 license, is a great help to the HGV industry. The driving skills you have to drive the large vehicles is a great help to the countries economy. 
Also Read: Is it Difficult to Pass the HGV Driving Test?
You might be Interested In: