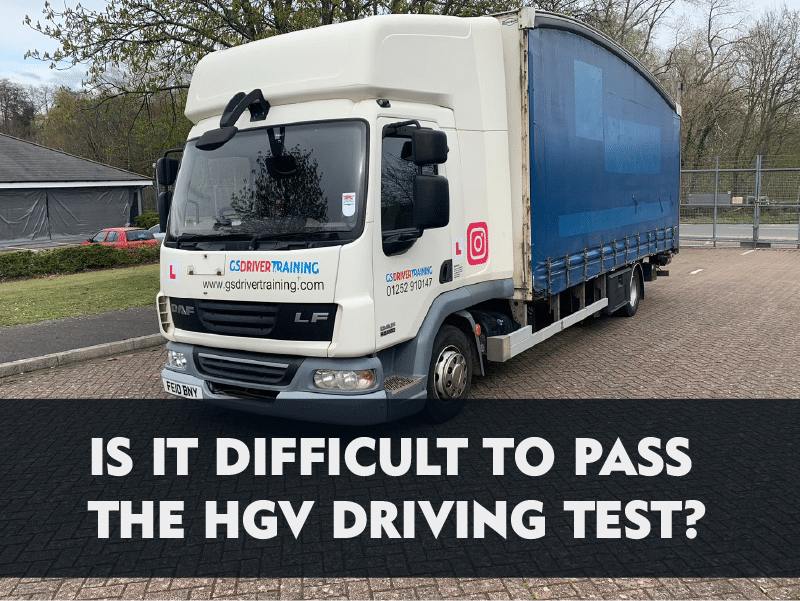 You will need the appropriate driving license to become an HGV driver or bus driver. You will need to follow a few steps to get the license you need. You may initially think this is a complicated process. However, we have explained below to help you understand.
What Should You Know about the Complete Guide HGV Theory Test UK and HGV Driving Test in the UK?
There are theory and practical tests to get your HGV licence .The theory tests involve a multiple-choice test and a hazard perception test. Both of these tests need to be passed before taking the practical test.
HGV Theory Tests
The multiple-choice HGV theory test is based on 100 questions; you will get 1hr 55 minutes to answer these questions. To pass, 85 questions must be answered correctly out of the 100. This test is to verify your knowledge of driving practices and road safety. It is like the test you would have taken for your car license. To take the LGV theory tests you must have your the LGV provisional licence.
The Hazard Perception HGV theory test involves watching 19 clips. These clips feature everyday road scenes and contain at least one developing hazard. You get points for spotting these hazards as soon as they happen. At least 67 marks out of 100 are needed to pass the test.
Taking the Driver Certificate of Professional Competence (CPC) theory test is essential for all professional drivers. It is designed to assess drivers' understanding of the relevant rules, regulations, and laws that professional drivers must adhere to. The Driver CPC theory test is divided into multiple-choice and case studies questions, with each part testing the driver's knowledge in different areas. To pass the Driver CPC test, professional drivers must demonstrate that they fully understand the rules, regulations and laws associated with the profession. After passing the test, they will be issued a Driver's Certificate, which must be renewed every five years. This serves as a testament to the professional's dedication to safe driving and commitment to delivering the highest service standards.

HGV Practical Tests
The first test you will need to take and pass is the 3a. Off-road exercises. This HGV driving test will last up to 30 minutes. If taking the test with a trailer, you will need to perform an S-shaped reverse into the bay, along with showing the uncoupling and recoupling procedure.
To complete the tests to receive your license, you must pass the 3b—on-road driving test. The examiner on the day will ask you vehicle safety questions, and you will have 1 hour of driving. To pass this test, you must make 12 or fewer driving faults and no serious or dangerous faults.
What Opportunities can an HGV Driver Expect after Getting a Licence?
Currently, many companies are looking for experienced HGV drivers. So, once you become an HGV driver, you can choose from many career options. First, you have to decide what type of work you like doing.
You could opt for local driving if you're comfortable delivering goods within a small area. Apart from local driving, you could also think about short-haul driving to transport goods to a bigger space. Moreover, it would help if you travelled numerous days for long-haul driving to deliver the goods.
Depending on the license, you can drive vehicles capable of carrying a mass of a certain weight. Once the company appoints you as a lorry driver, you could obtain a certificate for transporting specialist items. But, in such a case, you need a license to deliver hazardous goods. These include tankers with flammable chemicals or fireworks.
Further ahead, you can advance in your career once you can manage a group of drivers. Soon after you gain some years of experience, you could also apply for an HGV training instructor.
Who Should take the HGV Theory Test?
The HGV theory test ensures that all HGV drivers are fully aware of the rules and regulations. This test covers a range of areas, from Safety & Carrying Loads to Driver's Hours & Tachographs. The areas covered include Hazard Awareness, Vehicle Loading, Journey Planning, Safety & Defensive Driving, other Road Users, Driving in Built-Up Areas, Motorway Driving, and Vehicle Fault Diagnosis. The test can be taken as either a multiple-choice or a hazard perception test and includes a video clip component which tests the driver's ability to identify potential hazards. This test must be passed before the practical exam can be attempted, which is a vital part of the application process for HGV drivers.
What Topics are Covered in the HGV Theory Test?
The HGV Theory Test is required for anyone looking to gain their HGV licence to drive large goods vehicles in the UK. It covers various topics related to road safety, highway code, drivers' hours, vehicle weights & sizes, loading & unloading, laws, and vehicle maintenance. The test consists of multiple-choice questions assessing the applicant's knowledge of the law and the skills necessary to drive a large goods vehicle successfully. Candidates should be able to demonstrate that they can drive safely and legally in the UK and know how to load and unload goods safely and responsibly. They must also show that they know the laws and regulations relating to CVs and transport. To pass the HGV Theory Test, applicants must answer 50 out of the 57 questions in the test correctly. By taking the test, applicants prove their competence to meet the specially set standards required for HGV drivers. Be aware of free LGV theory test training, which is often outdated. So make sure to check with a reliable HGV driving school.
What's Included in the Multiple-Choice Questions?
The multiple-choice questions for an HGV (Heavy Goods Vehicle) licence test cover many topics based on knowledge and skills applicable to those who operate and maintain HGVs. This includes questions about the rules of the road, speed limits, vehicle inspection, safety procedures, loading and unloading, basic mechanics and use of signalling equipment. Other topics include legislation and regulations related to the road transportation of goods. The test is usually structured so that the questions begin by testing your knowledge of the relevant laws and regulations and become more specific and detailed as the trial progresses. Passing the multiple-choice questions is necessary to gain your HGV licence, and you must ensure that you are sufficiently prepared in advance.
We recommend using the Official DVSA material
Useful links
App for Apple phones and tablets
App for Apple phones and tablets
What's the pass mark?
The pass mark for the Hazardous Goods Vehicle (HGV) Theory Test is 85%. The test is split into two parts - multiple choice and case study - and you must correctly answer at least 85 out of 100 questions to pass. The overall mark comprises several topics, including safety, loading methods, vehicle technical knowledge, and haulage legislation. The test can be taken through one of the Driver and Vehicle Agency's (DVA) designated test centres. Ensure you read up on the material provided to pass this crucial test and gain your HGV license.
How Much Time Will I Have to Complete My HGV Theory Test?
If you are planning to obtain your HGV licence, it is essential to understand the associated HGV theory test. The HGV theory test is a multiple-choice exam designed to test your knowledge of the rules and regulations of operating a larger vehicle. Understanding how much time you have to complete the test is critical to pass the exam. The HGV theory test can be conducted
in two parts, with the multiple-choice section taking one hour to complete. You will have an additional hour to finish the hazard perception section. This section comprises a series of clips requiring you to identify driving hazards. All in all, you will have two hours available in total. An important point to note is that the entire two-hour period will begin as soon as you enter the examination room. This means that you should ensure you arrive early enough to get settled and avoid delays. Failing to complete a section in the required time may result in disqualification from the exam. Therefore, understanding how much time you have to complete the HGV theory test is essential. Following the allotted two hours and preparing for the exam beforehand will significantly improve your chances of success, so take your time and be well-prepared.
What Happens if I Fail My LGV Theory Test?
If you fail your LGV theory test, the good news is that it isn't the end of the world! It may be a bit of a setback, but you can always book another test and try again. It's essential to keep in mind that the purpose of the test is to ensure that you have the necessary knowledge and understanding about road safety and the regulations applicable to Large Goods Vehicle vehicles – passing the test shows that you have the required knowledge and understanding to operate such a vehicle safely. Therefore, before attempting the test, ensure you have done all the necessary preparation. You can use plenty of online and offline resources to get yourself ready – from online theory courses to books and flashcards. Before booking a new test, ensure you understand the material by taking practice exams and revision courses. Take a practice theory test and ensure you can pass repeatedly. This will give you the confidence to know you will be ready for anything on your test day.
What's Included in the Hazard Perception Test?
The Hazard Perception Test is essential to the UK driver's theory test. It assesses a driver's ability to spot hazards in different road conditions. This test is designed to prepare drivers for responding to possible dangers on the road, and it's essential to pass if you want to get your licence successfully. The test consists of video clips of different environments, and you're asked to identify any developing hazards you can see. You will be asked to click the mouse when you spot a threat, and the earlier you do it, the more points you get. The Hazard Perception Test is essential for all new drivers, as it encourages safe driving behaviours and demonstrates that you understand the importance of being vigilant and reactive to any potential dangers on the road. Be sure to take plenty of HGV theory test training with mock tests, as some people struggle with these tests if they are not correctly repaired.
Also Read: How to become an HGV Class 1 Driver?
You might be Interested In: