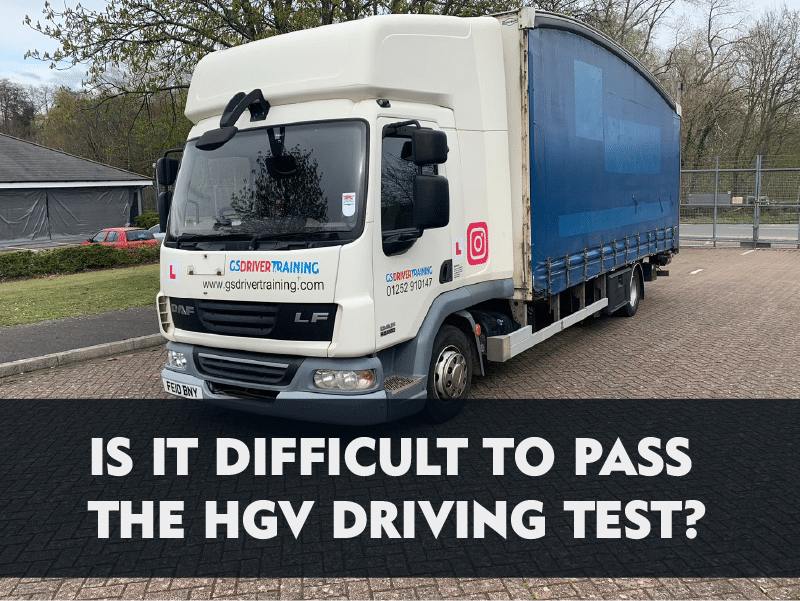 To become a HGV driver you will need the appropriate driving license. There are a few steps you will need to follow to get the license you need. You may initially think this is a difficult process, however we have explained below to help you understand.
What Should You Know about the HGV Theory Test and HGV Driving Test in UK?
There are theory and practical tests to be taken to get your HGV licence. The theory tests involve taking a multiple-choice test along with a hazard perception test. Both of these tests need to be passed before taking the practical test.
HGV Theory Tests
The multiple-choice HGV theory test is based on 100 questions, you will get 1hr 55 minutes to answer these questions. To pass 85 questions must be answered correctly out of the 100. This test is to verify your knowledge on driving practices and road safety. It is like the test you would have taken for your car license.
The Hazard Perception HGV theory test involves watching 19 clips. These clips feature everyday road scenes and contain at least one developing hazard. You get points for spotting these hazards as soon as they start to happen. At least 67 marks out of 100 are needed to pass the test. 

HGV Practical Tests
The first test you will need to take and pass is the 3a. off road exercises. This HGV driving test will last up to 30 minutes. You will need to perform an S shaped reverse into the bay along with showing the uncoupling and recoupling procedure if taking the test with a trailer.
To complete the tests to receive your license, you will need to pass the 3b. on road driving test. The examiner on the day will ask you vehicle safety questions and you will have 1 hour of driving. To pass this test you will need to make 12 or fewer driving faults and no serious or dangerous faults.
What Opportunities can an HGV Driver Expect after Getting a Licence?
Currently, many companies are looking for experienced HGV drivers. So, once you become an HGV driver, you can choose from many career options. At first, you have to decide what type of work you like doing.
You could opt for local driving if you're comfortable delivering goods within a small area. Apart from local driving, you could also think about short-haul driving to transport goods to a bigger space. Moreover, for long-haul driving, you need to travel for numerous days to deliver the goods.
Depending on the license, you can drive vehicles capable of carrying a mass of a certain weight. Once the company appoints you as a lorry driver, you could further attain a certificate for transporting specialist items. But, in such a case, you need a license for delivering hazardous goods. These include tankers with flammable chemicals or fireworks.
Further ahead, you can advance in your career once you're capable of managing a group of drivers. Soon after you gain some years of experience, you could also apply for an HGV training instructor.
Also Read: How to become an HGV Class 1 Driver?
You might be Interested In: