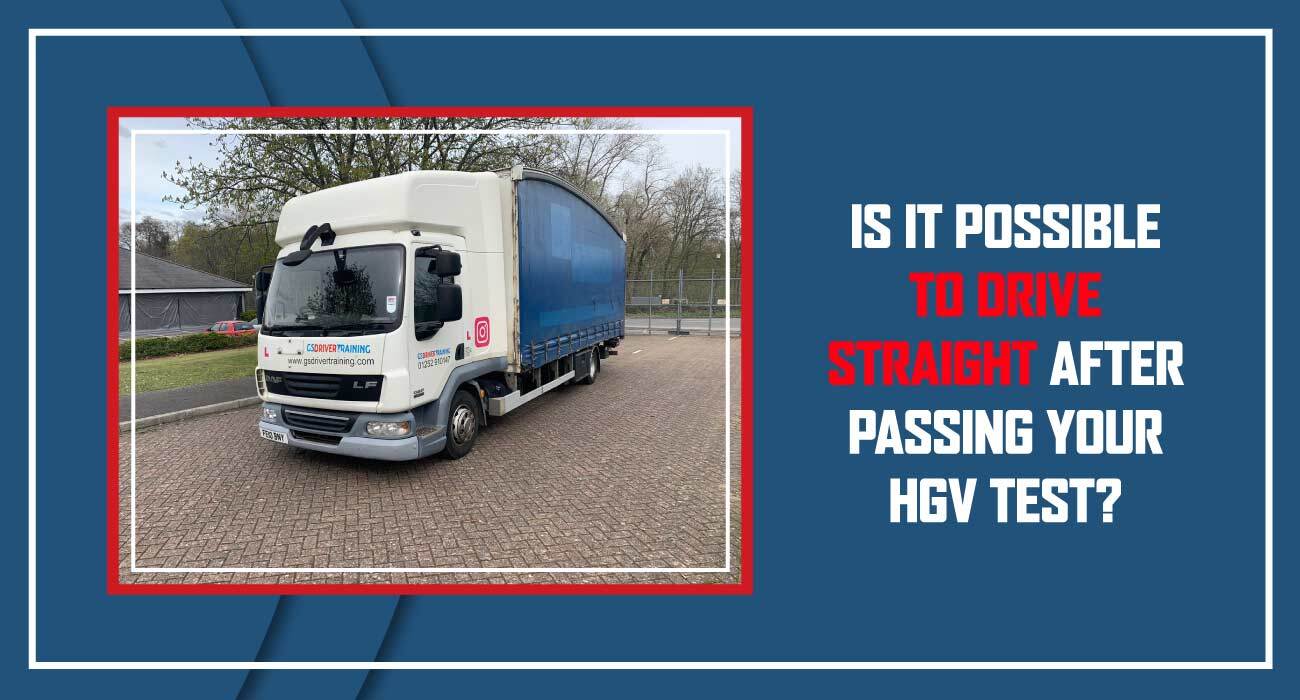 Becoming an HGV driver can take some time and patience is needed to follow the correct steps following the governments guidelines. Experience is required to become confident in operating HGV vehicles. You will also need experience importing and exporting potential goods for the company you wish to work for. HGV training schools can help you get your HGV license as quick as possible, however this process cannot be rushed. In this blog we will discuss how you become a professional HGV driver. Keep scrolling to learn more:
Acquiring a Licence
To begin the process of getting your license, you will need to complete a medical check. This is to check you are fit and healthy to drive a heavy goods vehicle. Following this medical check, you can then apply for your provisional entitlement to begin your HGV training. This can take around 6 weeks to receive. Once you have the entitlement, you can then take the theory tests required – a hazard perception and a multiple-choice test needs to be passed before the practical tests can be taken.
HGV Practical Training
Following the completion of your theory tests, your practical training can begin. This can be several hours of training depending on your previous experience and confidence in driving. Experience is key, you need to learn to become a safe, confident, knowledgeable driver before you are test ready.
Your instructor will not only teach manoeuvres in the HGV vehicles, however, will take you back to driving basics such as checking your blind spot, mirrors, brakes etc. It is important your basic driving skills are brushed up on as well the new skills to drive heavy good vehicle. You must complete a reverse test (3a.) before taking the practical 3b. test. The practical test lasts around 1 hour and during the test you will also be asked vehicle safety questions. You must not receive more than 12 driving faults or have any serious/dangerous faults to pass the test.
Things to do After you've Qualified
After passing your practical test, there are some steps to take before become a professional HGV Driver:
Applying for a digital tachograph card: It's a necessary digital card to help HGV drivers store information related to their daily work.
Be ready to travel: To drive an HGV in Europe, you must prepare your passport and ensure it's valid for travel.
Getting your Certificate of Professional Competence (CPC) card: You'll be given a CPC card after qualifying. It will be sent to the address on your driving licence. Ensure to indicate the correct address and make changes if it's wrong.
Certificate of Professional Competence (CPC)
The driver CPC is required by anyone wanting to drive a HGV, bus or coach professionally. You must do 35 hours of training every 5 years to keep your CPC. You can decide when to take the training course as long as you do it within the 5 year window. Overall the HGV licence does take a it of time, however with the help of training schools this process can be made simple and stress free.
You might be Interested In: