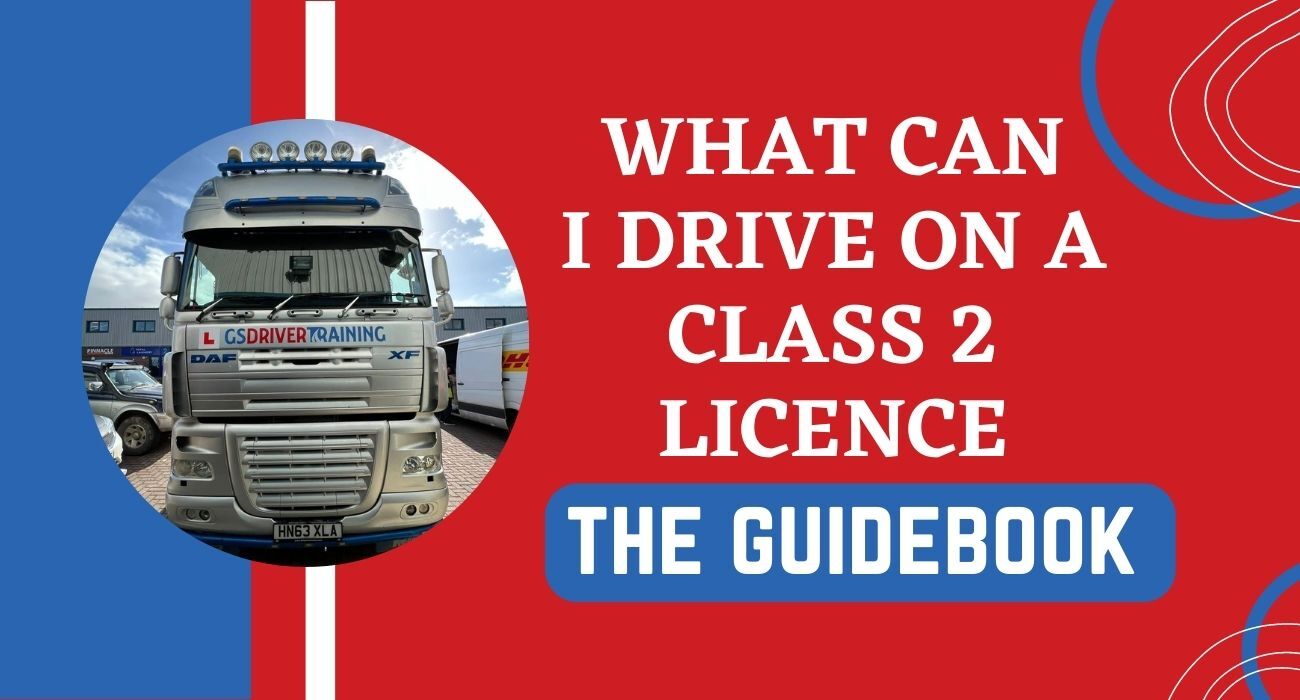 Are you new to the HGV industry or want to upgrade the licence? In both cases, if you wish to know about a class 2 licence and want an answer to the question, 'what can I drive on a class 2 licence?', this guidebook is for you.
Let us first understand the class 2 licence in detail and how to qualify for it.
Class 2 Licence
This licence is like any other LGV/HGV licence you get. With this licence, you can drive vehicles weighing more than 7.5t and less than 32 tonnes. If you are new to the industry, first apply for provisional entitlement at the DVLA to operate any heavy goods vehicle and meet the medical standards to drive a class 2 vehicle.
The Process to get a Class 2 Licence.
If you want to get any HGV/LGV licence, your age should be eighteen or more, and your car driving licence (a category B licence).
There are four parts to the CPC test. You have to clear all of them to get your licence.
The first test: Theory
The test has two parts:
Part 1A Theory
Paper 1A includes multiple-choice questions. So there are 100 MCQs in the test based on what you have learned in your training.
Part 1B Theory
The test is known as the Hazard perception test. Here you have to spot dangers in some videos related to driving. You will be marked based on the hazards you spot.
Part 2: Case Studies
In this part of the test, you will read some case studies and have to answer some questions based on them. It will prove your understanding of HGV driving.
Part 3: The Driving Ability
This test also has two parts
Off-road Driving
In this part, show your skills as an off-road driver. The examiner might ask you to drive on any platform.
On-road Driving
As the name suggests, you have to drive your heavy goods vehicle on the road. They will check your driving senses and skills.
Part 4: Practical Demonstration
It is the last part of your test. The examiner can ask you to do a few things with your vehicle. It includes loading and unloading of HGV, reversing gears and other things.
Once you clear all this, you get your licence and certificate of professional competence. To get CPC, you should complete a 35-hour periodic training. Always remember that you cannot drive an HGV professionally without CPC.
As we know about the process to get an class 2 HGV  licence, let us know what can I drive on a class 2 licence.
As mentioned above, you can drive any vehicle weighing more than 7.5 t to 32 tonnes. Also, you can carry a trailer weighing up to 7.5 kg. Class 2 vehicles are also known as rigid vehicles in some cities of the UK.
In The End
So this is some information on 'what can I drive on a class 2 licence' that you should have before you apply for your tests. These tests are worth giving. If you clear the tests, you can get a fixed job with a good salary. If you like driving or travelling, this job is for you.
Also Read: Driver CPC Licence
You might be Interested In: