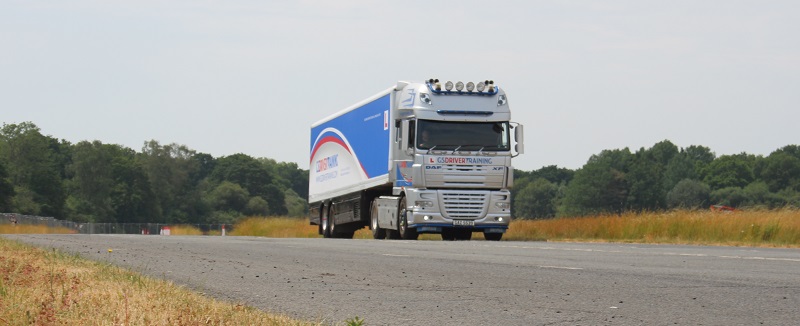 If you're looking for the best HGV training in Surrey, you've come to the right place! Here at GS Driver Training we offer both LGV and HGV courses to help prepare you for your career in the transport industry. Our experienced instructors will provide you with the highest level of training, enabling you to operate a large goods vehicle safely and effectively.
Our courses are tailored to fit individual needs and requirements, ensuring all students are given the best chance to succeed. Our HGV training Surrey is affordable, so you won't have to worry about breaking the bank. Start your career in the transportation industry today and take advantage of our excellent HGV training in Surrey.
What is HGV training?
HGV training is a requirement for anyone who wants to hold a licence to drive a Heavy Goods Vehicle (HGV) in the UK. The training ensures safety and efficiency for everyone on the roads and gives drivers the skills and knowledge needed to operate an HGV adequately. Training includes theory and practical elements which cover topics such as assessing driving risks, speed limits, vehicle load capacity, vehicle safety checks, fuel efficiency, parking manoeuvres, and the legal obligations of an HGV driver. It's essential that anyone considering embarking on HGV training investigates the options available and chooses the most suitable provider for them.
What is unique about HGV training in Surrey?
Surrey is well-known for providing some of the best HGV training in the UK. With a wide range of providers offering different courses and services, it isn't easy to know which one to choose. However, HGV training in Surrey is uniquely beneficial because it provides the latest industry techniques and technologies that enable drivers to succeed and reach their fullest potential relatively quickly.
In addition to this, the high standards of professionally accredited training, combined with the knowledge and experience of the teaching staff, ensure learners are fully supported throughout their training and assessment period. Surrey is the perfect location if you're a nervous first-time driver or an experienced professional looking for the best HGV training.

Benefits of HGV Training
HGV training is an excellent way to acquire the necessary skills to operate and manage a Heavy Goods Vehicle (HGV). This professional and intensive training often overseen by an experienced instructor, can help boost one's employment opportunities. It will allow trainees to work with one of the world's largest fleets, such as the Royal Mail, but they can also acquire the skills necessary to open up job prospects with international transport companies. Additionally, the increased earning potential of working behind the wheel of an HGV can often attract people looking to build a lucrative career in the transportation sector.
Gaining an HGV licence can open up a range of exciting career possibilities.
Gaining an HGV licence can open up a world of exciting career possibilities for those looking to make the most of their skills behind the wheel. Haulage companies, both local and national, always look for qualified drivers to help them move goods around the country safely and efficiently. With good HGV courses in Surrey, anyone interested in becoming a suitable HGV driver can get the necessary qualifications.
Not only will the systems give you the skills and knowledge you need to be a safe and confident driver, but they will also help to give you the type of edge and experience you need to stand out above the competition. With various courses available, no matter what kind of HGV vehicle you want, you will surely gain the qualification and experience needed to succeed.
Improved job security
With HGV driving becoming one of the most in-demand jobs in Surrey, investing in quality HGV training can improve job security. HGV driving requires more skill than many other roles, making it more attractive to employers. A qualified HGV driver can provide employers with a reliable workforce, so quality HGV training is essential for getting the best job opportunities. Investing in HGV training can help open up a range of job prospects and improve job security.
You can become qualified to work for local and national companies with the proper training. Having the right qualifications will make your CV more desirable, and employers will be more confident in your abilities. Attaining professional HGV driving qualifications can provide you with improved job security and the best possible career prospects in Surrey.
Ability to earn a good salary
For anyone looking for a career in HGV driving, there is an opportunity to earn an excellent salary. With the proper training and qualifications, you can expect to net a competitive pay package that will let you enjoy a more comfortable lifestyle. Thanks to the sheer number and variety of businesses in Surrey that need HGV drivers, you can always find an employer that will offer you a good salary when you're qualified. With the proper HGV training and certification, you'll be able to enjoy the financial rewards of a lucrative career in professional driving.
What to Look for in an HGV Training Course
Courses should include theory and practical modules.
If you're looking for the best HGV training in Surrey, look no further! Our courses are designed to cater to a wide range of experience and levels; each one includes plenty of theory and practical modules to give you the best chance of passing the exam and becoming a fully-fledged HGV driver. You'll get comprehensive, hands-on practice with our experienced instructors, including in-depth lessons on clutch control, gear changing, and reversing.
You'll also learn in a simulated environment, allowing you to hone your skills and gain confidence before your big test day. We even assist with assessing your license and applying for the correct type, should you need it. With our help, you'll feel fully prepared and ready to face your exam confidently
The instructor should be knowledgeable and experienced.
When selecting HGV training providers in Surrey, it is essential that you examine the qualifications and experience of instructors. HGV training requires comprehensive knowledge of all the rules and regulations that protect drivers and other road users and a good understanding of the vehicle and its capabilities.
Therefore, look for instructors with a valid Driver Certificate of Professional Competence (CPC), preferably with several years of experience in the industry. The CPC qualification is necessary to be an Approved Driving Instructor and assessor for HGV training. Experienced instructors can not only teach complex topics with ease but also can guide and motivate you throughout your training.
Different Types of HGV Training Available in Surrey
Class 2 HGV Training
Class 2 HGV training is an excellent way for new drivers to earn their licenses and start their careers as professional drivers. At driving schools in Surrey, experienced and certified instructors offer specialised Class 2 training programmes to help learners pass their HGV test and become certified HGV drivers.
The training programme syllabus can vary based on the school, but typically they include lessons on driving theory, practical on-road driving, and off-road manoeuvres. Additionally, driving instructors provide top-notch tips and advice to help learners become better, safer drivers in the future. Thanks to the high-quality training and experienced tutors, passing the Class 2 HGV test is an achievable goal for many drivers.
Class 1 HGV Training
Class 1 HGV Training in Surrey is an excellent option for anyone looking to get behind the wheel of a large goods vehicle. With experienced instructors and modern facilities, you'll have a comprehensive learning experience covering everything from operating an HGV to the proper safety procedures. You'll learn about the aspects of an HGV, including the engine, fuel systems, passenger areas, and electrical systems.
On completion of the course, you'll be tested in theory and driving ability to demonstrate your competence and knowledge of the subject. You can then apply to whichever company you wish with confidence that you have the necessary skills and qualifications to become a successful HGV driver. Classes cover a wide range of topics, from how to conduct inspections to loading and unloading. Experienced drivers and experts provide the students with the information and skills to manoeuvre an HGV and confidently stay safe on the roads. After completing Class 1 HGV training, you'll have the competence and confidence to take to the streets as a fully qualified driver.
Driver CPC Training
Driver CPC training is necessary to become a qualified lorry, bus, or coach driver in the UK. If you're looking for HGV training in Surrey, you should look no further than Focus Driver Training. We provide comprehensive training for all kinds and classes of HGV/LGV vehicles from experienced professionals with years of business experience. Our courses are tailored to the individual driver, allowing drivers to be equipped with the skills and knowledge to become fully-professional HGV/LGV drivers and ensure they adhere to legal safety standards.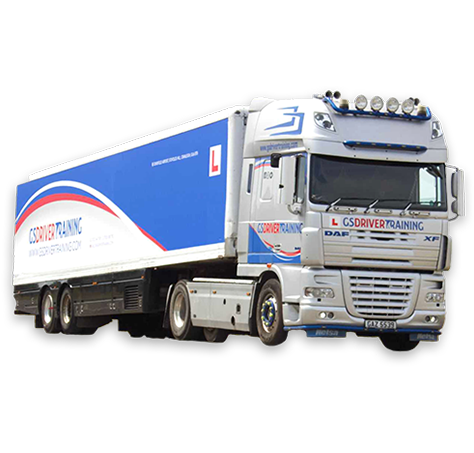 Our courses also cover Driver CPC training, including health and safety, loading and unloading, fuel usage and environmental responsibility, and essential road safety. Our courses are taught in small groups in air-conditioned, modern and fitted-out classrooms. In addition, our comprehensive after-course support system ensures our candidates are given the best possible chance of success in their careers.
Cost of HGV Training
The cost of HGV training can vary depending on the type of course and provider. The cost of HGV training in Surrey can vary significantly. Different HGV courses require different levels of experience and knowledge; each provider can also charge additional fees. It's essential to research any provider or system you are interested in to ensure you are getting value for money.
On top of the cost of the system itself, there can also be additional fees, such as entry tests or skills tests required by the provider. You must be aware of any extra charges you might be liable for before enrolling on a course and making any payments. Once you've considered all of the costs, you should ensure you are happy with both the price and the quality of tuition you receive to ensure that the HGV training course is the right choice for you.
How do I find my nearest theory test centre? Finding your nearest theory test centre is easy and only takes a few minutes. All you need to do is visit the official government website. You can find your nearest driving and theory test centre on the website by entering your postcode or address. You'll then be able to find out the local test centre details and get directions.
You can also check availability and book the theory test online. If you need more information, the website lists useful contact information so you can contact the test centre directly - whether you need to check opening times, book a test or ask any other questions. You can also find guidance and advice on taking the theory test. Remember, if you want to book a practical test, you should do this separately. You can find more information and book a practical test online as well. find-theory-test-centre
How to Choose the Right Provider
Choosing the right provider for LGV training courses in Surrey can be an overwhelming task with many options. It is essential to consider a few things when weighing up the choice between different providers to ensure you have the best experience with your LGV training. Firstly, assess the range of services and qualifications they offer
Be aware of any hidden fees or additional costs, as this could impact the budget of the course. Secondly, compare their accreditations and safety protocols to make sure you receive the best quality training in line with the commercial driving industry regulations. Finally, look at their reviews and testimonials to understand what other learners have thought of their training - this should give you an idea of the type of training you will receive.
Look for Positive Customer Reviews.
Before signing up for any HGV training in Surrey, take the time to read customer reviews. Look out for providers with a strong track record of customer satisfaction and find out what other customers say about their training quality. What key areas do they excel in? It's also a great way to discover any hidden fees or charges you may not anticipate so you can make an informed decision on the best HGV training provider in Surrey.
FAQ
Q: What is LGV Training Surrey?
A: LGV training courses are short for extensive Goods Vehicle training courses, which prepare people to become qualified and professional drivers of large vans and lorries.
Q: How long will HGV Training take in Surrey?
A: This will depend on the course you decide to take, but on average, HGV Training can take around 7 to 10 days.
Q: What does HGV Training involve?
A: When undertaking HGV Training, it is essential to understand the different topics and elements that make up the training. This includes road safety, driver awareness, vehicle maintenance, loading and unloading and general driving skills.
Q: Are HGV Training Courses available in Surrey?
A: Yes, there are various HGV Training Courses available in Surrey, ranging from CPC Courses, vocational courses and even refresher courses.
Q: What is the value of Driver CPC in Surrey?
A: Driver CPC (Certificate of Professional Competence) is essential for professional drivers of lorries, coaches and buses in the UK. The value of Driver CPC in Surrey is that it ensures that all drivers are trained and qualified to the highest level and stay updated with the latest technical advancements and safety standards.
Q: What is included in professional HGV Training Courses?
A: Professional HGV Training Courses typically involve a mix of classroom-based instruction alongside on-the-road experience and practical assessments. The topics covered include hazard perception, on-the-road driving skills, and emergency response.
Q: Is professional bus driver training available in Surrey?
A: Yes, professional bus driver training is available in Surrey. You can find various training providers who offer comprehensive courses for those wishing to obtain the Bus Driver CPC and become a professional bus driver.
Q: What benefits should I consider when choosing an HGV Training Centre?
A: When selecting an HGV Training Centre, you should look at our benefits, such as a comprehensive range of courses, up-to-date technology and experienced instructors. You should also consider the price and any discounts that may be available.
Q: Are there any hidden costs associated with HGV Training in Surrey?
A: Generally, there should not be any additional hidden costs associated with HGV Training in Surrey. However, it is always best to double-check this before signing up for any courses. You should always check with the training provider what is and isn't included in the invoice.
Q: Where can I find LGV Training courses in Surrey?
A: There are several LGV training courses throughout the Surrey region. You can find out more information and book courses online with providers such as GS Driver Training and HGV Training Surrey, to name a few.
Q: What is the best way to find an HGV training company in Surrey?
A: The best way to find an HGV training company in Surrey is to use an online search engine such as Google or Bing. You can also use directories such as Yell or Ask Local to find local companies that offer HGV training in your area.
Also Read:  What is HGV Class 2 Licence?
You might be Interested In: