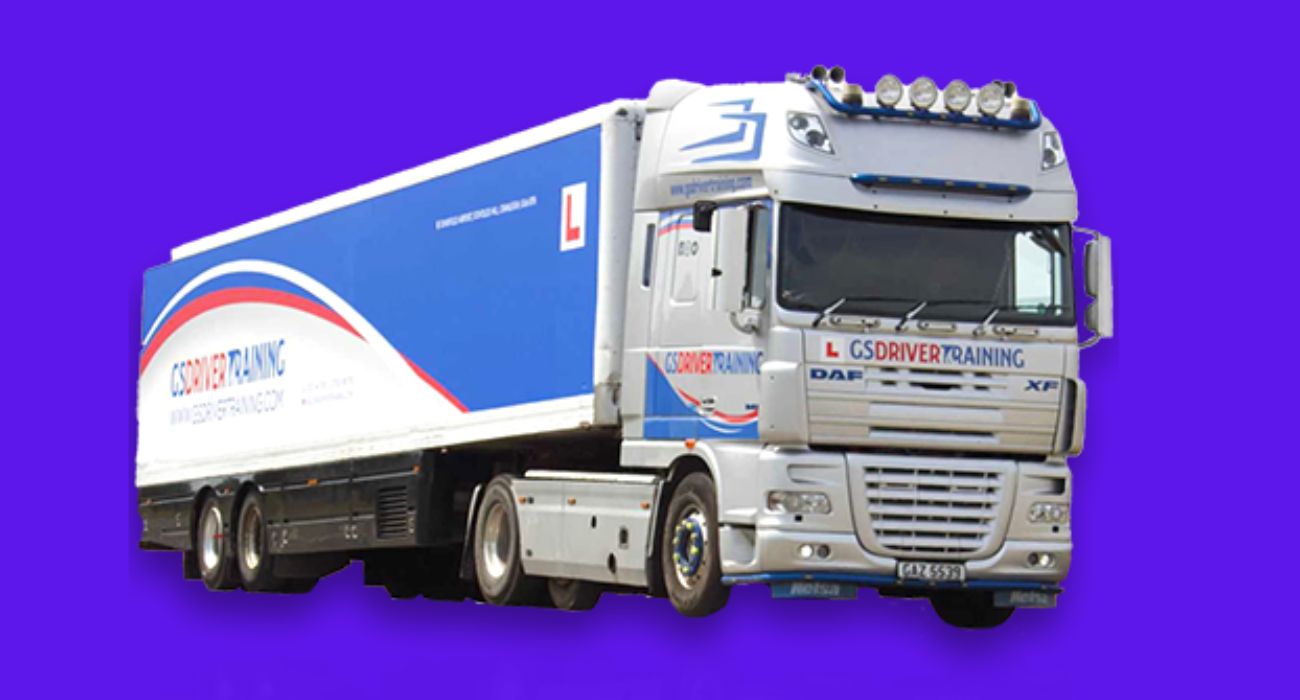 Introduction
Many people are looking to become successful HGV drivers, but the successful completion of a Class 1 HGV test can be daunting. At its core, becoming an HGV driver requires hard work. It is essential to understand the basics of lorry driving, HGV driver jobs, HGV driver hours, lorry drivers, and the maximum driving hours before embarking on a career as an HGV driver.
This blog post is designed to help you prepare for successful Class 1 HGV testing and be well on your way to becoming a qualified and experienced HGV driver. This guide will look at topics such as daily rest periods, driving hours, HGV driver work, HGV driving hours, and other general issues on HGV driving and lorry licensing. We hope that by the end of this post, you will have all the information you need to get started on becoming a qualified and successful HGV driver. So, let's get started!
Explaining the Importance of a Successful HGV Class 1 Testing and the Need for Preparations.
As a lorry driver, it is essential to ensure you are familiar with the rules and regulations that need to be followed to pass a Class 1 HGV test. Passing this test is crucial in getting hired for HGV driver jobs near you. Planning ahead and having the knowledge and skills necessary to complete the HGV driving safely and securely is essential.
Regarding HGV driver hours, it is crucial to be aware of the maximum driving hours and the imposed regulations, such as the daily rest period, weekly driving hours, and the rules for driving times. Being familiar with all of the restrictions and being able to adhere to them will ensure a successful Class 1 test.
Additionally, being aware of the necessary documents and the need to observe speed limits and other regulations will determine your success in the exam. For those hoping to obtain their HGV licence, researching HGV driver work and the necessary hours explained will prepare you for the test.
Knowing the various aspects, such as lorry or truck licenses, qualifications, and driving restrictions, is vital to completing the test. Overall, many elements go into a successful Class 1 test. Doing your research and preparations ahead of time will ensure your success on the day and put you in a position to begin your career as an HGV driver.

Definition of an HGV Class 1 Driver
A Heavy Goods Vehicle (HGV) Class 1 driver is primarily responsible for the nationwide transport of goods efficiently, professionally and safely. As a fully qualified lorry driver, they are expected to have an in-depth knowledge of the rules of the road, an understanding of essential maintenance of the vehicle and the ability to operate large vehicles safely.
HGV Class 1 drivers must complete a Driver Certificate of Professional Competence (CPC). It will need to plan routes and consider traffic, weather, delivery times and restrictions on bridge heights. Furthermore, HGV Class 1 drivers must be aware of their hours and consider the weekly and daily driving limits and rest period requirements to ensure the safety and regulation of their driving duties.
Define an HGV Class 1 Driver and what Tasks an HGV Class 1 Driver is Responsible for.
An HGV Class 1 driver is a qualified professional with the qualifications and licences to operate a motor vehicle over 3.5 tonnes. HGV Class 1 drivers are responsible for various tasks, including the safe transportation of goods, loaded trailers, and cars from one destination to another. They must adhere to the rules of the road and laws and follow strict driving hours and rest periods.
They must also ensure that their vehicles are kept in a safe and roadworthy condition and always pay attention to safety considerations while operating a lorry. HGV Class 1 drivers are also responsible for checking the daily delivery paperwork and ensuring that all the goods are delivered within the specified time frames. Furthermore, they must hold a valid UK driving licence for the category C+E and have up-to-date knowledge of the rules and regulations associated with HGV drivers.
The Requirements to Become an HGV Class 1 Driver
If you've been scouring 'HGV driver jobs near me', you may have encountered the prospect of becoming an HGV Class 1 Driver. Before taking up that lucrative post, you will need an LGV Driving Licence. Anyone who wishes to become an HGV driver must meet a set of regulations, training and specifications set out by the DVLA. For starters, you must be over 18 and remember that you must remain within daily rest period requirements set out by the EU.
You must also have adequate geographical knowledge of the roads and routes you travel daily. It is also essential to prepare for the training and test ahead – studying relevant regulations and understanding how to maintain road safety. If you achieve the requirements for an HGV Licence, you take your test and drive – the world could be your oyster! But note that the rules surrounding HGV driving are extensive and must be followed to the letter, so make sure you are familiar with the HGV regulations and drivers hours before taking the test. Good luck!
Legal Requirements for a Person to Become an HGV Class 1 Driver.
To become an HGV Class 1 Driver, several legal requirements must be met before you begin. The first step is to ensure you meet the age criteria of 18 years old. You must also hold a full UK or EU Driving Licence and successfully pass the CPC (Certificate of Professional Competence) Training and Qualification.
This qualification is essential for any driver of large goods vehicles over 3.5 tonnes to drive professionally. Once you have obtained the CPC, you must get the HGV Licence, a legal document for lorry drivers, allowing you to drive category C and C+E vehicles.
Furthermore, you must adhere to the Drivers' Hours and Working Time Regulations, which set out the legal requirements for drivers in terms of daily rest periods and ensure they keep daily log books and manage their hours accordingly.
Lastly, HGV Drivers must comply with any additional regulations or laws, with a specific focus on the type of goods they are carrying, to ensure they are fit to drive and operate safely. By providing you meet these minimum legal requirements, you will be well-prepared for a successful career as an HGV Driver.
The Rules and Regulations for HGV Driver Hours
HGV drivers are responsible for taking care of the goods they transport and adhering to the rules and regulations regarding driver hours. Those looking for HGV driver job opportunities must be aware of what is expected to comply with current legislation. This includes limits on the number of hours a driver can spend driving, as well as a daily rest period.
To be eligible for a HGV licence, you should also undergo the necessary training, meaning you know the regulations, responsibilities, and commitments required. Furthermore, to hold an HGV licence, it is vital to maintain a high health and safety standard. Driver Hours rules are a crucial part of ensuring a safe and compliant environment for those driving the lorry. It is, therefore, essential for any prospective HGV driver to familiarise themselves with industry regulations.
Explain the rules for how many hours a driver is allowed to drive and the consequences for not following these rules. 
HGV drivers are responsible for adhering to strict hours and rest periods to ensure everyone's safety when on the roads.
The rules for how many hours a driver can drive are set out by the European Union and are regulated by HGV drivers' hours and Working Time regulations. For a basic summary, drivers are limited to working no more than nine consecutive hours each day and should take a daily rest period of 11 consecutive hours at least once each 24 hours.
To further ensure the safety of all those involved, a minimum rest period of 45 hours must be completed each week before starting a new working week. Drivers not following these regulations can face a hefty fine and points on their lorry licence in the UK, or even a disqualification if they fail to adhere to the rules
 If you are considering applying for HGV driver jobs near me, you should ensure that you are comfortable with these regulations and seek training and advice beforehand. HGV drivers should always strive to uphold the HGV Regulations and ensure they are fit to drive.
What a Lorry Driver Needs to Know
If you're a lorry driver looking to pass your Class 1 HGV testing, it's essential to research and prepare appropriately. Knowing what to expect in the test, understanding driver hours, and getting proper training are all necessary for success. Driver hours refer to the rules and regulations that all professional lorry drivers must adhere to when on the road.
It's a complex set of rules that cover the length of time drivers are allowed to drive, rest times, and other daily and weekly driving limits. It's essential to be familiar with these rules so you can accurately answer any questions relating to them on the test.
Your training should also include preparation for the actual test itself. Through your HGV training UK provider, you can access materials, advice and tutorials designed to help you pass the test. Test prep materials usually include sample questions and practice worksheets, a great way to get used to the testing conditions before the test day.
Finally, there are several key areas that you should be sure to study before the test. These include areas such as your vehicle's controls, the environment, road safety, and knowledge on road signs, registration plates and motor laws. By familiarising yourself with what a lorry driver needs to know about driver hours and test prep, you can prepare thoroughly and increase the chances of passing your Class 1 HGV test with flying colours.
The knowledge a lorry driver needs, such as highway and traffic laws and the use of different types of trucks and trailers. 
As a lorry driver, it is essential to know various highway and traffic laws, such as speed limits, weight restrictions, and state regulations. Additionally, it is imperative to be knowledgeable and experienced in operating various truck and trailer types.
Understanding how to check the vehicle and secure loads is essential to ensure safe operation. Being aware of and understanding driving hours and breaks regulations is also crucial. Lorry drivers should stay current with the knowledge needed to succeed and pass the Class 1 HGV testing.
Planning for proper Rest and Breaks
For LGV drivers, planning for proper rest and break times is an essential part of ensuring the driver is both safe and compliant with the UK Drivers Hours Rules and Regulations. During any journey, planning for rest and break times before the journey starts is essential. This helps ensure the driver isn't overworking themselves and meeting the LGV Drivers Hours regulations.
Regular breaks are also necessary to stay alert while driving, providing the driver is always driving safely. Driver hours rules also state that after a certain amount of time, if a driver is still on the road, they must take an uninterrupted 45-minute rest break. Be sure to plan ahead and use available rest stops to meet the journey and rest time goals.
HGV Drivers Hours
HGV drivers play a crucial role in the nation's supply chain and ensure that goods are moved safely and without any damage from their origin to the designated destination, where they must be delivered promptly. Given this immense responsibility, they must adhere to strict regulations and rules regarding how many hours they can be on the road.
These are put in place to avoid any potential accidents or for the drivers to become over-tired and thus unable to focus adequately. In the UK, legislation has been established to ensure that HGV drivers follow the correct hours guidelines. They must take a minimum rest period of 11 hours within every 24-hour period and a 45-hour rest after six days of work.
In addition, they can work a maximum of 56 hours in any one week and must not drive more than 90 hours in any two consecutive weeks. Through adherence to these guidelines, HGV drivers can guarantee that they are well-rested and remain safe on the roads during these lengthy working periods.
Drivers should plan adequate rest and breaks while driving, as proper rest is crucial for their safety and well-being. 
As a professional HGV driver, you must take regular rest and breaks throughout your shifts to adhere to the driving hours regulations. Doing this will enable you to remain focused and alert while behind the wheel.
As drivers are expected to work a maximum of 56 hours a week and an hourly rest of 45 minutes after 4.5 hours of driving, proper time must be planned for rest to ensure that regulations are met. Even if the rules have not been met, rest should still be taken to help prevent fatigue and maintain your safety and the safety of others whilst driving. Therefore, it is paramount that drivers take preventative measures to remain safe on the roads and ensure they are planning for when rest is necessary.
Use of Technology
Discover how technology can assist HGV Class 1 drivers, including navigation apps and digital logbooks. 
With digital logbooks and smartphones, it has become easier for HGV drivers to record their driving hours accurately. This is becoming increasingly important due to the regulations set by the Department for Transport on how long and how frequently HGV drivers can work and drive.
With the correct implementation of digital logbooks backed up by appropriate navigation apps, tracking HGV driving hours has become an automated process. This is accompanied by the drivers' increased awareness of the driving regulations. By effectively utilizing modern technology, HGV drivers can be better informed on driving regulations and be more responsible for their driving times.
FAQ
Q: What training and qualifications must I complete before taking my HGV Class 1 test?
A: To take the test for the HGV Class 1 licence, you will need to have passed the Driver Certificate of Professional Competence (CPC). You should also have an appropriate HGV medical test and a valid driver's licence that covers the categories you intend to drive.
Q: How long does preparing for the HGV Class 1 test take?
A: Depending on experience, you should allow enough time to prepare for the HGV Class 1 test thoroughly. Professional driver training companies often offer 1-2 day courses to familiarise drivers with the test and relevant topics, which may only be suitable for some.
Q: What Rules and Regulations for HGV Driver Hours do I need to know?
A: Drivers of Goods Vehicles with a maximum authorized mass of more than 3.5 tonnes must abide by rules and regulations outlined by the Drivers Hours and Working Time Regulations 2006. This includes maximum weekly driving hours, daily rest periods, and rest breaks.
Q: What are the paperwork requirements for Class 1 drivers?
A: Drivers will need business documentation such as a logbook to note when they are working, when and how long they are taking rest periods and breaks, and the locations they have visited. It is necessary to keep these records for over 2 years.
Q: What is the process for setting the HGV Class 1 test?
A: The test comprises a 100-minute theory and hazard perception exam and a 90-minute practical driving test. First, applicants have to book a Theory and Hazard Perception test. You can start preparing and booking the practical test once you have booked and passed the Theory test.
Q: What does the HGV Class 1 test include?
A: The HGV Class 1 test includes having a good knowledge of both the law and safety regulations for HGV driving, as well as an understanding of the daily routine of an HGV driver. As part of the practical test, you will be given a vehicle safety demonstration and be expected to demonstrate a series of reversing manoeuvres.
Q: Are certain vehicles suitable for the HGV Class 1 test?
A: There are suitable vehicles for the HGV Class 1 test. Vehicle weights can vary from 4.25 to 7.5 tonnes and should have a minimum body length of 10 metres. These vehicles must be suitable for the test and its purpose.
Q: What practice and preparation can I do for the HGV Class 1 test?
A: You can try familiarisation exercises such as HGV blind spot awareness, reversing manoeuvres, terrain drives, and driving on the motorway. It is also important to read the Driver CPC syllabus to know the laws and regulations for HGV drivers.
Q: Are there additional rules concerning the Working Time Directive for professional HGV drivers?
A: EU driver hours rules and regulations include the Working Time Directive. This directive states that drivers cannot work more than 48 hours a week and must have an 11-hour break in 24 hours. Professional drivers must keep a record of their work and rest periods.
Q: What advice can you give me to help me succeed in the HGV Class 1 test?
A: Preparation is key to success. Ensure you attend the right training courses and get trained by a qualified professional. Look at other driver's experiences online and learn from their tips. Be confident in your abilities and enthusiastically take each step of the HGV Class 1 test.
Also Read: How to get a D1 licence
You might be Interested In: