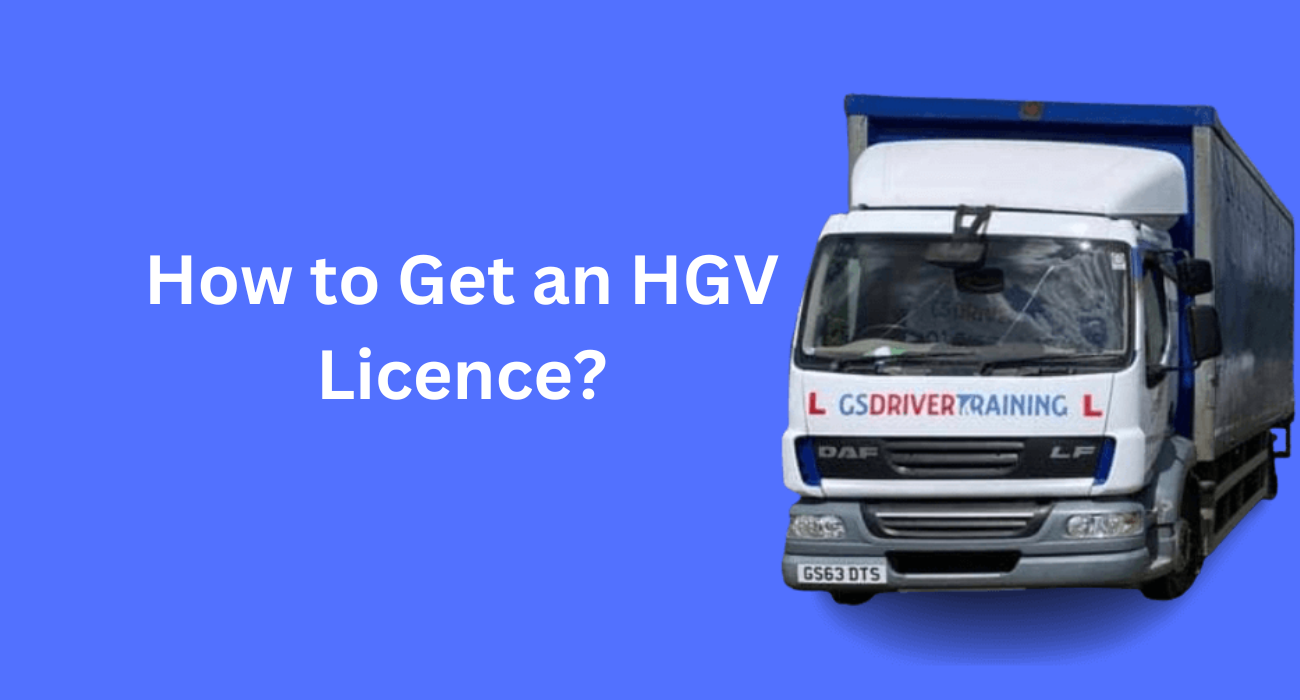 To apply for a HGV provisional licence
You must be 18 years old to apply for a provisional HGV licence.
Before starting your HGV training, hold a full car driving licence (Category B).
You can apply for a provisional HGV entitlement online or by post. The online application process is usually faster.
Visit the official government website (https://www.gov.uk/) and search for "Apply for a lorry or bus provisional entitlement" to find the specific application form.
The D2 form, also known as the "Application for a lorry or bus driving licence," is a form used in the UK for individuals wishing to apply for a provisional entitlement for large vehicles, such as lorries (trucks) and buses. This form is essential for those who want to obtain an HGV (Heavy Goods Vehicle) or PCV (Passenger Carrying Vehicle) licence.
D2 and D4 form online
Here are some key points about the D2 form and how to use it:
The D2 form is used to apply for a provisional entitlement for categories C1, C, D1, and D. These categories are related to driving large vehicles and buses. For example, Category C is for lorries, and Category D is for buses. This form will help you get your provisional HGV licence.
You can obtain the D2 form from various sources, including:
Online: You can download the D2 form from the official DVLA (Driver and Vehicle Licensing Agency) website (https://www.gov.uk/).
DVLA Offices: You can visit a local DVLA office and pick up a physical copy of the form. When filling out the D2 form, you must provide personal information, such as your name, address, and contact details. You'll also need to specify the category of the provisional entitlement you're applying for (e.g., C1, C, D1, or D). If you have any medical conditions affecting your ability to drive large vehicles or buses, you must declare them on the form. Depending on your age and medical history, you may need to undergo a medical examination to ensure you can drive these large vehicles. If so, you must also complete the D4 form for the medical examination report. A fee is usually associated with applying for a provisional entitlement for large vehicles.

Check the current fee on the DVLA website, as it may change over time. You can submit the completed D2 form and any required documents (such as the D4 medical examination report and appropriate identification) to the DVLA through the mail or in person at a local DVLA office. After submitting your D2 form and other documents, there may be a waiting period for the DVLA to process your application and issue your provisional entitlement.
Once you have your provisional licence, you can proceed to other steps in obtaining your full HGV or PCV licence, including passing the theory and practical tests and completing the necessary training. You must provide personal information, including your full name, address, and National Insurance number.
You may be required to provide medical and health information, especially if you have any medical conditions that could affect your ability to drive an HGV. There is a fee associated with applying for an HGV provisional entitlement. Check the current fee on the government website, as it may change over time. Before taking the practical HGV driving test, you need to pass the theory test.
This test includes multiple-choice questions and hazard perception. You can book and prepare for this test online. Passing the Heavy Goods Vehicle (HGV) theory test is crucial to obtaining your HGV provisional licence in the UK. Here are the key steps and tips to help you prepare for and pass the HGV theory test:
LGV Training Courses Theory tests and training
Start by obtaining the official DVSA (Driver and Vehicle Standards Agency) study materials for the HGV theory test. These materials include books, DVDs, and online resources. You can purchase them online or find them at bookshops.
The HGV theory test consists of multiple-choice questions and hazard perception.
The multiple-choice section will assess your knowledge of road signs, rules, and regulations related to HGV driving.
The hazard perception section tests your ability to identify and respond to potential hazards while driving.
There are numerous websites and apps that offer HGV theory test practice questions. These are invaluable for familiarizing yourself with the test format and the types of questions you'll encounter. Consider using official DVSA practice tests, which closely resemble the actual exam.:
Plan a study schedule that fits your availability and learning style. Consistent, focused study sessions are more effective than cramming. Allocate time to study both the multiple-choice questions and hazard perception sections. Pay special attention to road signs, traffic rules, and regulations relevant to HGV drivers. Understanding these is essential for the multiple-choice section. For the hazard perception section, practice watching videos and identifying potential hazards. The key is to spot hazards early and click when you see them. Try to anticipate situations where you might need to slow down, change lanes, or take other preventive measures. As you approach your test date, take full-length mock exams to simulate the test conditions.
This will help you gauge your readiness and improve your test-taking skills. On the day of the test, arrive early at the test centre. Make sure you have all the necessary documents and identification. Stay calm and focused during the exam. Read each question carefully and manage your time effectively. Review your answers after taking practice tests and mock exams, especially for questions you got wrong. Understand why you made mistakes and learn from them.
Once confident in your preparation, book your HGV theory test through the official DVSA website or by calling their booking line. On the test day, go to the test centre and give your best effort on the multiple-choice and hazard perception sections. You'll receive your test results on the same day. You can proceed to the practical driving test and further training if you pass. Remember to stay committed to your study routine, practice regularly, and seek clarification on challenging topics. Passing the HGV theory test is a significant achievement on your journey to becoming an HGV driver. Good luck!
Complete Driver CPC Training (if applicable):
To drive an HGV professionally, you must complete the Driver Certificate of Professional Competence (CPC) training. This involves theory and practical training and is mandatory for new HGV drivers.
Take HGV Driving Lessons
Consider enrolling in an HGV driving school or LGV training provider and finding a qualified instructor to provide you with the necessary training and experience. There are several HGV training courses, so pick one that best suits your needs.
Pass the Practical Driving Test
Book your practical HGV driving test once you feel confident in your driving skills. This test will assess your ability to operate an HGV safely.
Apply for the Full HGV Licence:
If you pass the practical test, you can apply for the full HGV licence to drive HGV vehicles.
Consider Ongoing Training
HGV drivers must often undergo periodic training and certification to stay current with industry standards and regulations.
Remember that the process and requirements may change over time, so always refer to the official government website or contact the Driver and Vehicle Licensing Agency (DVLA) for the most up-to-date information. Additionally, consult with a local HGV training school or instructor in Surrey for personalized guidance and support in obtaining your HGV provisional licence.
HGV Training in Surrey
If you're looking for Heavy Goods Vehicle HGV training in Surrey, you're in the right place. Surrey, a significant part of the UK, offers various driver training providers and schools to help you obtain your HGV licence. Here are some steps to help you find suitable HGV training options in Surrey:
Start by doing some online research to identify HGV training providers in Surrey. You can use search engines or specific directories for driver training. Visit the websites of HGV driver training providers to learn more about their courses, instructors, and facilities. Look for reviews and testimonials from past students to gauge the quality of training offered. Ask for recommendations if you know anyone in the industry or who has recently obtained an HGV licence. Friends, family, or colleagues can suggest reputable training schools. Visit the training centres to understand their facilities and speak with the instructors. This will help you assess if the training environment suits your needs.
Ensure the training provider is accredited and approved by relevant authorities, such as the DVSA (Driver and Vehicle Standards Agency) or a recognized industry body. Different training providers may offer a variety of HGV courses. Consider your specific needs, such as the type of HGV licence you require (e.g., Category C or C+E) and whether you need additional modules like the Driver CPC (Certificate of Professional Competence). Inquire about the duration of the training program. Some schools offer intensive courses, while others provide part-time or flexible training options to accommodate your schedule. Get detailed information on the course fees, including additional costs like theory and practical test fees. Compare the price of training at different providers.
Ask about the pass rates for students who have completed their training at the school. A higher pass rate may indicate a better quality of training. Find out about the qualifications and experience of the instructors. Experienced instructors can make a significant difference in your training.
Once you've gathered information from multiple training providers, plan your training schedule based on your availability and budget. Remember that obtaining an HGV licence involves both theory and practical training, so choose a training provider that offers a comprehensive program to prepare you for success. It's also essential to start with the D2 application form to obtain your provisional entitlement before beginning your HGV training. LGV driver training courses are designed to prepare individuals for driving large goods vehicles. These courses typically cover both theoretical and practical aspects of LGV driving.
FAQ
What is a Lorry Licence (HGV Licence)
A lorry licence, often called an HGV (Heavy Goods Vehicle) licence, is required to drive large motor vehicles in the UK legally. You must undergo appropriate training and pass the necessary tests to obtain this licence.
What is a HGV Licences Training Centre?
Training centres are facilities where individuals can receive professional LGV driver training. These centres have qualified instructors and the necessary resources for practical training.
Can I do HGV Training in London?
London offers numerous options for LGV driver training. Various training centres and schools in and around London provide LGV courses. However, we recommend you do the training outside of London as you will save money and will have a great learning experience.
What is an HGV Driver?
An HGV driver is a professional driver with a valid HGV licence and qualified to operate heavy goods vehicles.
Do I need a Provisional HGV Licence?
Before starting your HGV driver training, you must apply for a provisional licence (Category C or C+E) by completing the D2 form. This provisional licence allows you to start your training. If you have questions or need information about particular training providers, courses, or the process of obtaining an HGV licence, please feel free to ask for more detailed assistance.
Is it worth getting a lorry licence? 
Deciding whether it's worth getting a lorry licence, also known as an HGV (Heavy Goods Vehicle) licence, depends on your circumstances, career goals, and interests. Here are some factors to consider when evaluating the worth of obtaining an HGV licence. Obtaining an HGV licence can open up many career opportunities if you aspire to work in the logistics and transportation industry. HGV drivers are in demand for various roles, including long-haul trucking, local deliveries, and specialized transport.
Ultimately, obtaining an HGV licence should align with your career aspirations, lifestyle preferences, and financial goals. It can be a rewarding and financially viable career for those who enjoy driving and are willing to commit to the necessary training and responsibilities. Before making a decision, it's advisable to research the industry, speak with experienced HGV drivers, and consult with HGV training providers to gain a comprehensive understanding of what the profession entails.
What are the different licences?
Category B (Car licence)
Category B is the standard car licence in the UK. It allows individuals to drive cars and small vans up to a specific weight limit. This most common licence is usually obtained by passing a practical driving test.
Category C1:(HGV Licence)
Category C1 allows you to drive vehicles with a maximum authorized mass (MAM) between 3,500 kilograms (3.5 tonnes) and 7,500 kilograms (7.5 tonnes).
Category C1+E ( HGV licence with Trailer)
Category C1+E extends your licence to include Category C1 vehicles with a trailer, provided that the total MAM of the vehicle and Trailer does not exceed 12,000 kilograms (12 tonnes).
Category C (HGV licence)
Category C licences are for Heavy Goods Vehicles (HGVs), which typically include large lorries or trucks. This licence is necessary to drive vehicles over a specific weight limit. To obtain a Category C licence, you must pass a theory and practical driving tests specifically for HGVs.
Category C+E ( HGV licence with Trailer)
Category C+E allows you to drive HGVs with trailers. It's an extension of the Category C licence and is required if you plan to drive articulated lorries or other HGVs with trailers. To obtain this licence, you must pass additional tests demonstrating your ability to handle larger, more complex vehicles.
Also Read: How do I get a C1 licence?
You might be Interested In: